The region where the planned blackout is being carried out is found out where in the fifth group it is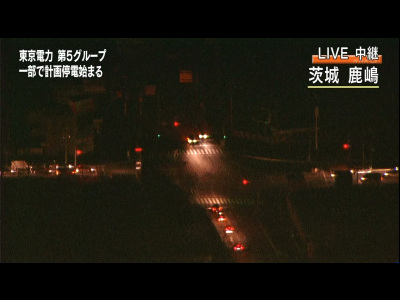 Regarding the planned blackout by Tokyo Electric Power Company started from 17 o'clock, we have learned about the target area of ​​the 5th group.

The area name and the situation of the site are as follows.

2011/03/14 21: 53 Add, scheduled for March 15 (Tue) is "Time zone and area group list when TEPCO's scheduled blackout will be implemented on March 15th"Please refer to.
Fifth group power blackout in some areas NHK News

A state of Kamisu city in Ibaraki prefecture where planned blackouts are being implemented.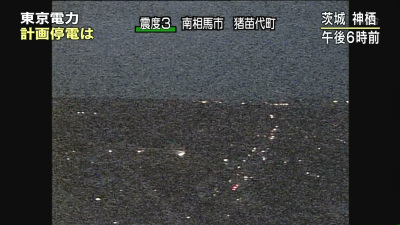 Tokyo Electric Power Company is conducting blackouts in the 5th group among the five areas of Inashiki, Megumi City, Kashima City, Kamisu City, Itako City in Ibaraki Prefecture and Shizuoka Prefecture's Fuji City West and part of Fujinomiya city.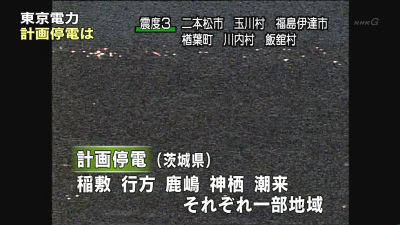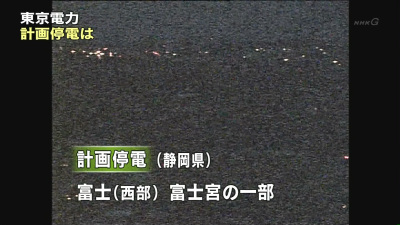 According to TEPCO, unless there is a sharp increase in demand, today is not to expand the range of blackouts.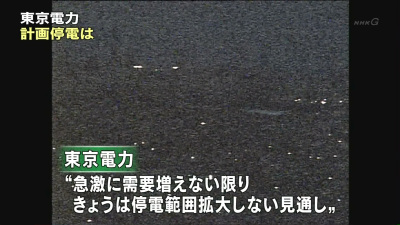 A state of Kashima city in Ibaraki prefecture in which planned blackouts are being carried out as well.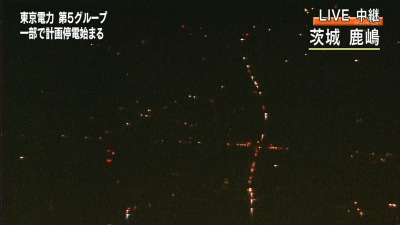 While the power outage is in progress, the signal etc seems to function normally.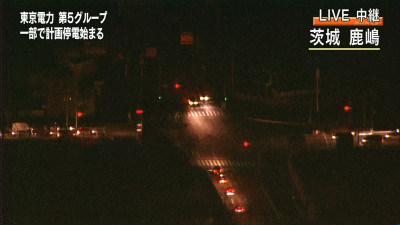 2011/03/14 19: 05
A state of Kashima city in Ibaraki prefecture. The dark parts are regions where planned blackouts are taking place.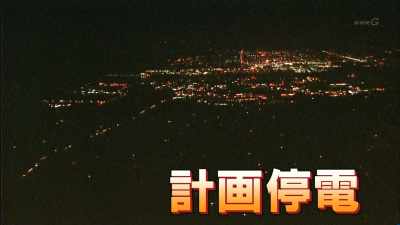 Apparently there seem to be some areas where the signal stops.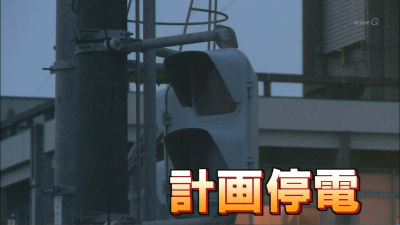 The street light is also gone.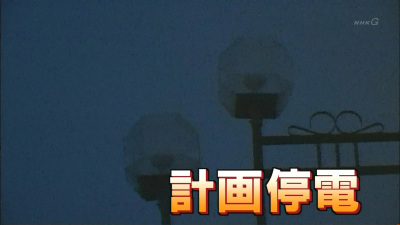 People stand on the road and organize traffic.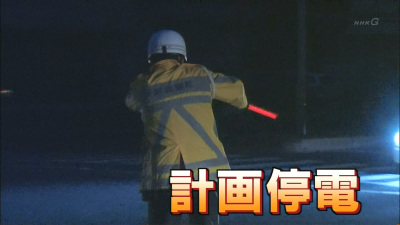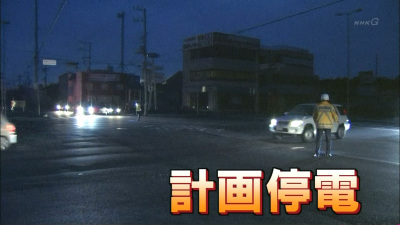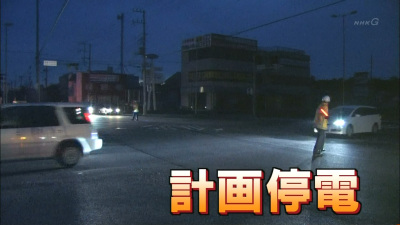 2011/03/14 20: 17
Asahi.com (Asahi Shimbun): Planned power outage to the afflicted areas such as eastern Chiba TEPCO, status not confirmed - Society

Tokyo Electric Power Company said that it had put areas damaged by the Great East Japan Earthquake, such as Asahi City in the eastern Pacific coast of Chiba Prefecture, in areas where "planned blackout" (rolling blackout) was carried out on the afternoon of 14th.

According to TEPCO, only the supply area from the 2 substation was actually the power outage among "the 5th group" scheduled to planned blackouts. I did not check the situation at that time, and I had put in a disaster area. According to TEPCO, it stopped according to the planned order.
in Note, Posted by darkhorse_log