Prime Minister Kan approves planned blackout in Kobe Electric Power Company (Rotary power outage)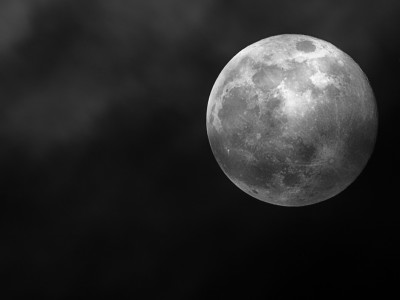 ByKukkurovaca

At a meeting of Prime Minister Kan Naoto at the prime minister's office on March 13, 19:50, a press conference was held, and it became clear that TEPCO accepted planned blackout (rolling blackout) implementation.

According to the prime minister, TEPCO, Tohoku Electric Power Company 's piping is in a very severe electricity supply situation, the country seems to support the utmost efforts such as procurement from other companies, but the restoration of the coming soon Because there is no prospects, we decided to implement planned blackouts.

The full text of Kan 's Prime Minister' s press conference is as follows.

We celebrated the third night after the earthquake occurred.
I would like to express my condolences from the bottom of my heart to the affected people.
I would like to express my gratitude and respect from my heart, thinking that I would like to act calmly in the disaster area and the citizens in a very difficult situation
Regarding yesterday, I have put all my might to rescue my name today.
Until now, we were able to save 12,000 people including the SDF, the police, the fire department, the Japan Coast Guard, or support from foreign countries.
I will introduce a little relief system of today,
The SDF is deployed in land, sea and air, with 50 thousand people preparing for 100 thousand people.
Police officers from over 2,500 people from all over the country are entering the afflicted area.
For firefighting and emergency services, over 1,000 troops are on site.
In addition, disaster staffing medical team has entered over 200 beyond.
Since transportation of food, water, blankets and the like is considerably restricted to the land route, we are considering air route and even sea route, but we are focusing on such transportation.
We designate severe disasters and we are thinking of additional legal measures.
Under such circumstances, the Fukushima Nuclear Power Plant, which is worried about everyone, continues to be in a state of concern.
As for this point, I will report in detail from Chief Cabinet Secretary Chief Edano
So, we want to ask you, people, everyone to understand.
Many power plants, including Fukushima nuclear power plant, were damaged, and electric power supply in the Tokyo Electric Power Company and the Tohoku Electric Power Company is in a very difficult situation.
As a nation, we instruct the two utilities to make maximum efforts to procure from other companies.
We are also asking for energy saving in industries and homes.
However, from the point that there is no prospect of recovery coming soon,
With such efforts alone, we lack supply of electric power and there is a possibility that large scale blackout will occur in the whole area as it is.
The sudden large-scale power outage hits the people's lives or economic activities is extremely enormous and should be avoided at all costs.
For this reason, I acknowledged TEPCO to implement planned blackouts in Tokyo Electric Power Company from tomorrow.
Details will be explained later from the Minister of Economy, Trade and Industry.
It is a bitter decision to make a great inconvenience to the citizens.
Furthermore, not only will electricity be cut off, but that also affects gas and other lifelines,
Various adverse effects such as medical treatment and use of insurance equipment are considered
I have just launched the measures council, especially as a government, in order to take appropriate measures to cope with such uneasiness due to blackouts.
Since we will take firm responses, we will share information, so we are certainly grateful for your understanding,
When I think this way, I would like to request ingenuity to devise measures to protect your life against this blackout.
Among the 65 years since the end of World War II such as the earthquake this time and the current situation of the tsunami and nuclear power plants
In a sense, I think that it is the most severe crisis in the meantime
Whether our Japanese people can overcome this crisis,
It seems like this when it is asked by every Japanese, one by one
In the past, we have overcome the difficult situation and have established a society reflecting today's peace.
I am sure for the large earthquake and tsunami of this child that we can overcome this crisis by all the people joining forces,
I am convinced in this way.
Please, one by one, with such preparedness, firmly deepening the ties of family, friends, region,
Let's overcome this crisis and build another better Japan.
I sincerely appeal to the people of the whole nation and I will make it a request to all of you.
Thank you.

Acknowledgment of Prime Minister 'Rotary Power Outage' NHK News

Minister of Industry and Economy Yaeda explains that as a report from TEPCO "There is a considerable supply shortage after tomorrow". It is approximate, the demand is 41 million kW, while the current supply capacity is 31 million kW, which means that it will be short of about 10 million kW after deduction. Meanwhile, from a viewpoint of avoiding large-scale blackouts that can not be predicted, it is inevitable to undertake planned blackouts, "he said in a press conference.

According to NHK news, "Hokkaido Electric Power Co., Tohoku Electric Power Co., Tokyo Electric Power Company is 50 Hz but other than that is 60 Hz, there is a limit to convert and it is impossible to completely substitute it, but it can be done somewhat There is.

It seems that TEPCO will consider how long it will continue planned blackout after the day after tomorrow. Tohoku Electric Power is not going to do a roundabout blackout at least on the 14th.

Asahi.com (Asahi Shimbun): Tohoku Electric Power, on 14th, turn roundout blackouts - Society

2011/03/13 20: 52
At the Tokyo Electric Power Company's interview, we have used the term "Rotary blackout" to date on power failure measures to be done this time, but since then it will be unified by "planned blackouts".

2011/03/13 21:41
TEPCO's planned blackout, from 6:20 am on 14th: Nihon Keizai Shimbun

Tokyo Electric Power Company announced the details of planned power outage (Rotary power outage) to be held on or after the 14th on 13th. Tokyo, Kanagawa Prefecture, etc., are divided into five groups in cities, wards, etc., and on 14th, they are conducted for 3 hours from 6:20 am to 10:00 pm. Depending on the group, there are areas where power failure occurs twice a day.

The first group is from 6:20 am to 10:00 am, from 4:50 pm to 8:30 pm, the second group from 9:20 am to 1 pm, from 6:20 pm to 10:00 pm, The third group is from 0:20 pm to 4 pm, the fourth group from 1:50 pm to 5:30 pm, and the fifth group from 3:20 pm to 7 pm.

In each group, there will be a power outage of about 3 hours in each time zone.

Current affairs dot com: Rotary power outage, from morning of 14 = Tokyo central city excluded - TEPCO

Tokyo Electric Power Company announced on January 13 that it will start a rotary power outage at 6:20 am on 14th, in order to respond to tightness (pulling) of electric power supply and demand that was halted due to the Great East Japan Earthquake. It seems that the electricity demand on the 1st of the day will reach 41 million kilowatts since that day, but the supply is expected to stay at 31 million kilowatts under the influence of Fukushima No. 1 and the second nuclear power plant stoppage. For this reason, we were considering the correspondence of shortage.
Tokyo Electric Power Co. said on Thursday that it would not implement centralized blackouts in central Tokyo. In addition to reviewing the countermeasure after the 15th, we showed the possibility of implementing it even in the summer when the demand for electric power rapidly increases. (2011/03 / 13-21: 07)

· Continued
Region and time zone list where TEPCO's scheduled blackout will be implemented
in Note, Posted by logc_nt