Rakuten books "cancel cancellation", users re-enraged at shipping start such as limited version products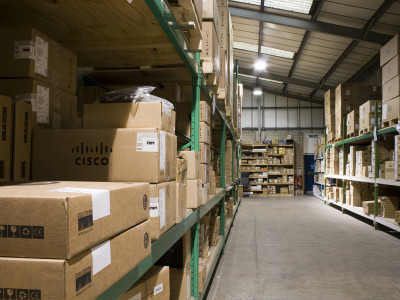 ByRob Igo Photography

On March 9th "People who did not get handed down "Rainbow 8th volume limited edition with CD" was canceled unilaterally at Rakuten Books"That said, although Rakuten Books covered the problem of not being able to ship the ordered item due to mistake during system transition, today Rakuten Books canceled the user" canceled Cancel "contact and started shipping products.

However, in the case of "Minamike" mentioned in the above-mentioned article, it was a limited edition, so I purchased it at another shop where there was temporary inventory, because I wanted absolutely because there was a user who already purchased at premium price, again It is a situation of buying anger.

Details are as below.
According to the story from the reader, the content of the e-mail received from Rakuten Books is as follows.

Thank you very much for using Rakuten books on a daily basis.
We will contact you as to the following order.

order number:******-********-*********
Product Name: Minamike 8 Volume Limited Edition

On 8th March we announced the cancellation of your order at the subject "[Rakuten Books] Order Cancellation Information"
It turned out that we are informed of wrong information.

In fact, the order is ongoing, we ship the item on March 10,
We will deliver it to you so we appreciate your patience as we wait for a while.

Despite using our company this time, due to inconvenience,
I am sorry. I am sorry for your reply.

For inquiries concerning orders, we will reply to this e-mail address.

In addition, shopping in the Rakuten market has no effect, please, please enjoy shopping.

------------------------------------------------------------------------------------ -------------------
【Rakuten Books】

[PC Help]
http://books.faq.rakuten.co.jp/


[Keitai Help]
http://rac.rakuten.co.jp/1130881/


...... so that the order cancellation guidance that Rakuten Books shipped to some users the other day was incorrect, and in fact the limited version goods could be secured properly, so we shipped the item on the 10th.

However, as a matter of course, the user who saw the first cancellation mail has already purchased in stock inventory Amazon.co.jp or other stores to get the limited edition, and some price higher than the regular price There were also users who were supposed to purchase at. Rakuten Books has comments of anger such as the following.

【Rakuten Ichiba】 Minamike 8 Limited Edition (Rakuten Books) (Not purchased) | Everyone's Reviews

Like everyone else, I am this Zama (bitter smile)
I do not know whether the product is fouled or damaged, but a mail of 'one-sided' cancellation that stated such apparent lies.
It was a similar situation when ordering another special edition edition (the first time limited edition) the other day.
This shop should stop handling of the first limited edition and special edition once.
I was wondering if I could hand out even to the auction if I could add an apology point to the cancellation mail, but I am really disappointed.
Again there is nothing better than pre-ordered in real stores.
Rakuten again ... no, I will not purchase items named "limited edition" at bad boys.
I decided to switch to Mr. Amazon.
Additional notes (3/10)
Mail arrived from Mr. Boutkus sama (lol) past 9 o'clock in the morning.
"Canceling orders is incorrect! I will send it because there are items!"
Even if it is said that I sent it with no tracking number ... I've already ordered it on Amazon and shipping email is coming from Amazon.
Moreover, at the end of the sentence "There is no effect on shopping in Rakuten Ichiba, please, please enjoy shopping. It is nothing but anything other than making people foolish.
Who will support shops that are so bad with lots of lies?
It is truly a worst shop ... I guess that I'm licking my customers thinking that they are net sales without real stores.
I informed you that I was canceled, so I quickly bought it at Amazon.
I did not need something to save.
I just received an e-mail saying that I sent the cancel mail a mistake so far The order was still ongoing and it was to ship today, after the cancellation mail came, I bought the regular version and wasted it I lost money with money. I am honestly worried because I am also booking a limited edition elsewhere, I pray that there is no mistake.
When I thought that I was canceled arbitrarily, I received a mail saying that I sent it the wrong information today. It has already been purchased at a premier price at another shop! Please refrain from waving customers anymore! It is!

The comment is also mentioned, but the first cancellation mail was a message that the item was missing, the reason was "missing item due to stain damage etc.". What on earth is it ....

Although it is a pleasant announcement from the user who was giving up "I do not have a limited edition anymore, there can not be helped", but this feeling will not go away. By the way, Rakuten Books' cancellation / return policy is as follows. This time the user was swayed around due to Rakuten 's circumstances, can you accept returned goods?

(1) About cancellation
After confirming your order, you can cancel your order from the purchase history screen within a certain period of time (only when ordering with member registration).
However, please be aware that cancellation can not be accepted as it will enter into the product arrangement work if the cancellation deadline is passed.
* Only cancellation in the order unit is possible. It is not possible to cancel only some items.

(2) About returned goods
Regarding the return of customers' circumstances, we can not receive it. Please note.

(3) About replacement
In the event of product differences, breakage, punctuation, missing goods, etc. at the time of delivery of goods, we will replace them.
Please contact us within 2 weeks after arrival of goods.
※ We will be responsible for return shipping charges in case of mismatch or damage. In that case, after arranging the pickup flights, we will pick up the items directly to the customer.
* In the case of punctuation, mistakes, since the publisher and the customer will be exchanged directly, the shipping fee will be borne by the publisher.
* Returned or exchanged In either case, you will be required to return it as it was delivered from us to you.
If you lose the strip and the slip (or order form) that is sandwiched between the item and the enclosed "report and cash receipt" and the book, you may not be able to receive returns / exchanges We are located. Please note.
※ For bands concerning books, our brokerage company and our company will treat it as advertisement and we do not recognize it as part of products. Therefore, if damage to the belt is seen at the time of shipment, remove the belt and ship it
In some cases, you can not specify the presence or absence of a belt. Moreover, we do not accept about the exchange of the belt. Please note.