In the United States, majority of net users are using Facebook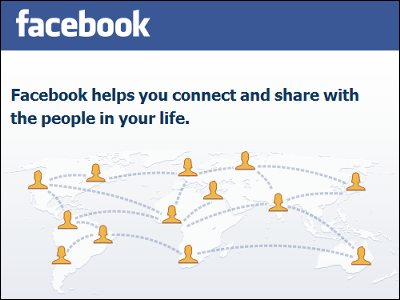 SNS boasting explosive popularity abroadFacebook (フ ェ イ ス ブ ッ ク)". The Japanese office has also been in operation since 2010, steadily increasing the number of users.

The current number of users is close to about 600 million people In this Facebook, the majority of users who use the Internet are said to be Facebook users.

Details are as below.
Facebook Reaches Majority of US Web Users - eMarketer

Facebook is now the number one SNS in the world, surpassing a number of SNS,EMarketerAccording to a survey, the number of users reached 116.8 million at the end of 2010, reaching 52.2% of American Internet users. By the way, 116.8 million people are 86.8% of SNS users in the US It seems that it corresponds to 37.6% of the population.

The number of users is expected to continue to increase further in the future, and it seems that the number of users in the United States will be 152.1 million people, which is 47.6% of the population in 2013.

According to the survey, according to research it seems that 10.3% of Internet users accessed at least once a month, regardless of the terminal, of the terminal though it is considerable.

Incidentally, although Twitter is becoming very popular as a mini blog, the number of users in the US here is expected to increase to 16.4 million at the end of 2010 and to 27.7 million people by 2013. This number is limited to users aged 18 and above.

If you are looking at utilization rate etc., rather than actually using Facebook as barbari, it may be that it seems to be a feeling that "Because friends seem to be doing, let me also register myself for the time being" Right.