It decided to release a mobile router "Pocket WiFi (GP01)" with a maximum downlink of 21 Mbps, and also a large capacity battery pack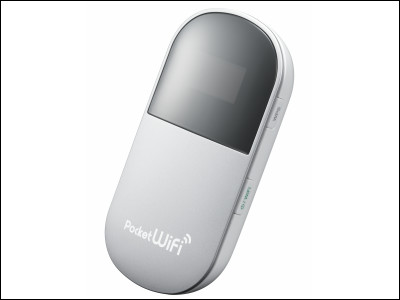 As a new series of e-Mobile's popular mobile router "Pocket WiFi", it supports the communication standard "HSPA +" of downlink 21 Mbps for the first timePocket WiFi (GP 01)It was announced that it will be released.

Besides achieving about 3 times the communication speed of the conventional model, the function is also improved. Furthermore, it is said that gifts of a large capacity battery pack will be implemented.

Details are as below.
Press release | Release of "Pocket WiFi (GP 01)" compatible with maximum downlink 21 Mbps on March 12 - Aiming for further speedup and improvement of communication quality - | EMOBILE COMPANY | Corporate information

According to eMobile's press release, the company is "Pocket WiFi (GP01)" which is the first time as "Pocket WiFi" series from Saturday, March 12, 2011, which supports up to 21 Mbps downlink and up to 5.8 Mbps upload It seems to release.

This is the body of "Pocket WiFi (GP01)". A model which is a higher model of "Pocket WiFi (D25 HW)" realizes a function that can connect up to 5 simultaneously at the Internet and a compact size of about 48.6 mm × 95.5 mm × 14.1 mm, about 80 grams lightweight body.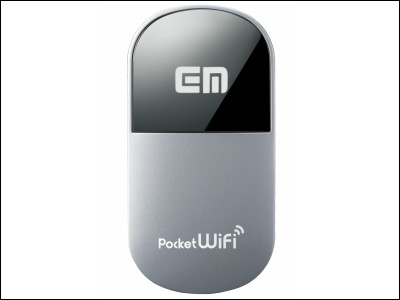 Continuous communication time is about 4 hours, which is the same as in the past, about 300 hours continuous wait time has tripled, and the external memory capacity also supports from a maximum of 16 GB to a maximum of 32 GB. Furthermore, functions are improved such as simplifying the operation by reducing side buttons and adding wireless LAN security method display to the display.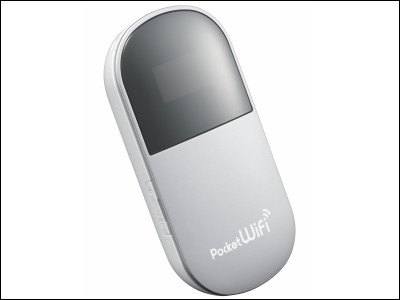 In addition, after May 2011, the dedicated high-capacity battery pack is scheduled to be released as an option of "Pocket WiFi (GP01)", the battery capacity is 2600 mAh and the price is 4,200 yen including tax. Furthermore, we conclude "Pocket WiFi (GP01)" with "Basic", "Nen S" and "None M" on a new contract or model change on March 4, 2011 (Thursday) through March 31, 2011 We are going to be presented gifts to all users.

When large capacity battery pack is installed. The main body size becomes about 48.6 mm × 95.5 mm × 21 mm, and the continuous communication time seems to be about 7 hours.

in Mobile, Posted by darkhorse_log