I bought Kadokawa Shoten's light novel magazine "The Sneaker" April 2011 (last issue)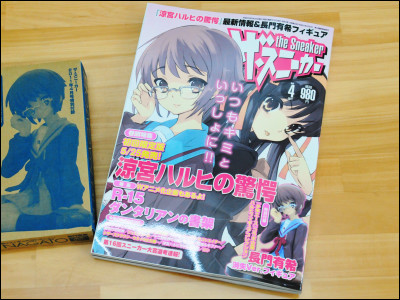 In the old days, Mr. Mizuno's "Rhodes Island Senkō Gaiden", Akahori Sato's "NG Knight Lamune & 40 Gaiden", Yoshida Nao's "Trinity Blood", Yasui Kentaro's "Ragnarok", Tanigawa's recent "Suzumiya Haruhi" series etc. Light novel magazine published "The sneakers"It was closed on the April issue of February 28th, 2011 release.

Fujimi Shobo PublishedDragon magazineAs I feel somewhat lonesome only for magazines that carved the history of light novels together with others, I bought the last issue.

Details are as below.
This is the sneaker 2011 April issue.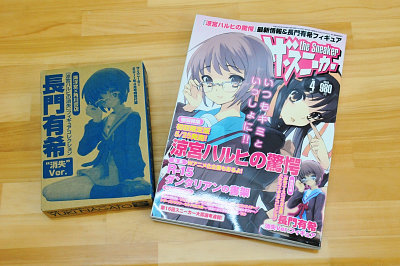 The cover is an illustration of "Disappearance of Suzumiya Haruhi".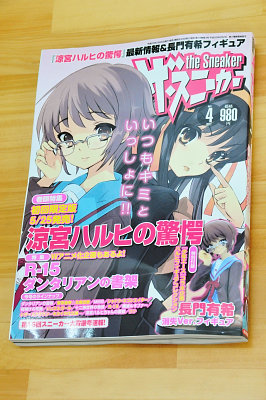 This is because the appendix is ​​"Disappearance of Suzumiya Haruhi" figure collection Yuki Nagato "Disappearance" Ver.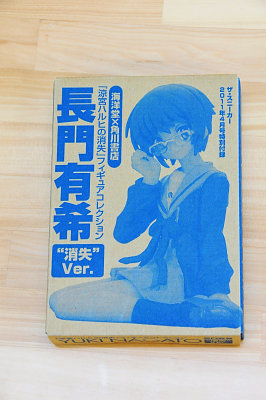 By the way, the Monthly Shonen Ace April issue has also appeared "Suzumiya Haruhi Figure Figure Suzumiya Haruhi Figure Figure Collection", likewise decorated side by side.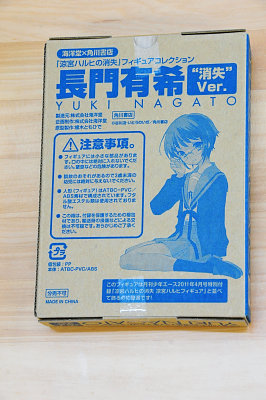 The table of contents of the last issue. The beginning is "A special feature of Suzumiya Haruhi".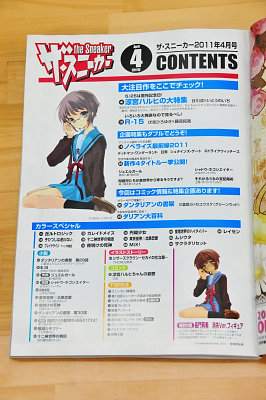 Although the main part is not published, a review to startle is published.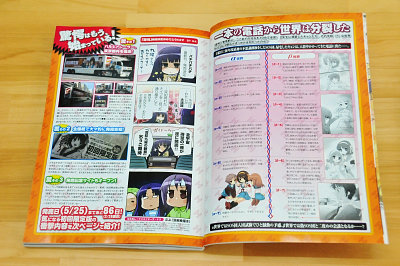 "Astonishment of Suzumiya Haruhi" released on May 25 is accepting reservations for the first limited edition.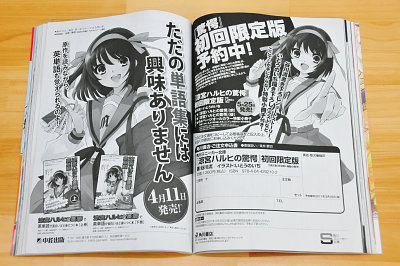 When you read the editorial notes you will find that it is the last one, but I feel that I do not notice that the front cover is almost the last issue.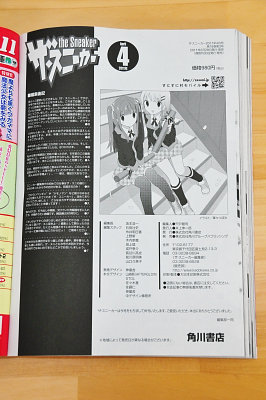 By the way, the back cover was advertisement of the game "Suzumiya Haruhi no Oji shi" planned to be released on March 24.