A movie of California 's "Fire Falls" that shines as if magma flows down, which can only be seen during this period


California state that it can be seen only every few days in February every yearYosemite National ParkWaterfall in "Horsetail FallIt is a picture capturing the natural phenomenon shining by the sunset. The falling 480-meter waterfall is illuminated brightly in orange, against the backdrop of background, as if burning magma emanates from rocky cracks, it is a mysterious and majestic sight that can not be thought of as this world It is getting.

Playback is from the following.YouTube - Horsetail Falls, Yosemite National Park, CA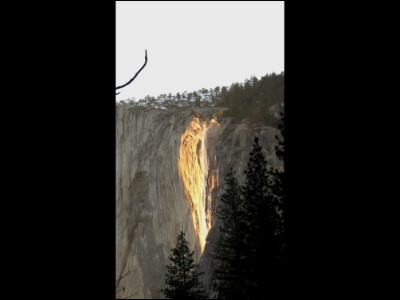 The picture was taken on February 11, 2011.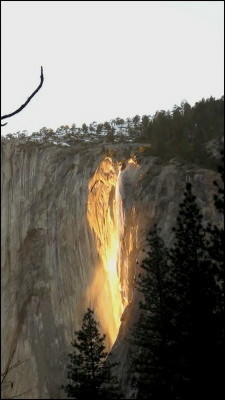 Splashed by the wind is like a flaming fire.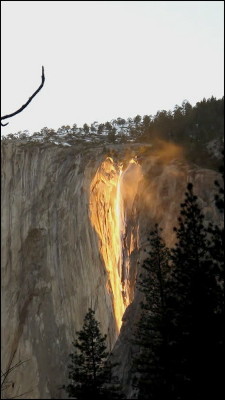 This waterfall is a monolith of the huge granite in the Yosemite National ParkEl CapitanFall east side of "Horsetail FallIt is named after the figure like a horse's tail with a falling waterfall.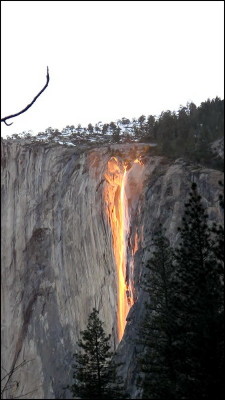 Only the season where the melting water flows from the end of winter to early spring can see the falls, of which only the several days from the middle of February are illuminated by the setting sun and become "fire waterfall" can be seen.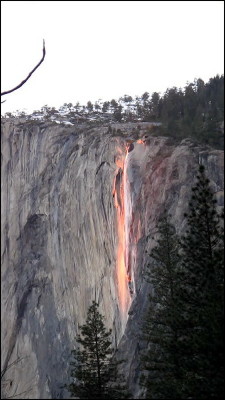 As the setting sun goes down, "fire waterfall" gradually becomes thinner and disappears.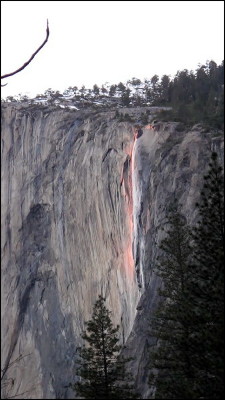 The two adjacent waterfalls together are called "Horsetail Fall", the east side falls 470 m and the west side 480 m directly down without hitting the rock. It is said that the total head drop will be as much as 650 m if it also runs down the rock above the steep slope of about 150 m.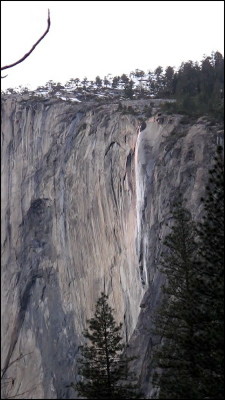 in Video, Posted by darkhorse_log