When national manga artists draw the face of "caramel cone"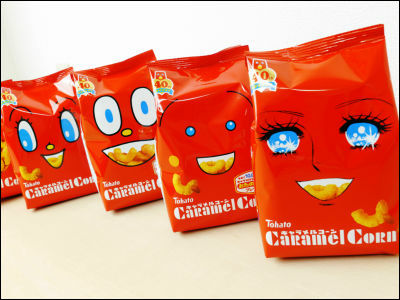 A signboard product of Tohato "Caramel cone"Is the 40th anniversary of the birth, the limited-time package by the four popular manga artists will be released from March 14th sequentially.

As for the "caramel · corn" package, in 2003Hidetoshi NakadaThe renewal was done by hands and others, and even a red character was totally familiar, but this time "sakuramomoko"Fujiko Fujio A"Riko Ikeda"Tezuka Productions"As a result of the challenging of the character's face by the great forces, each intense personality explodes on the package.

The packages of the national manga family are from the following.Tohato Corporation / Product Catalog / Caramel Corn

First I will look at a normal caramel cone.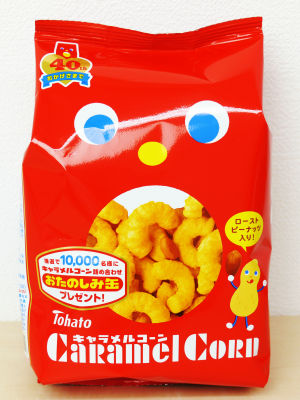 The side is like this.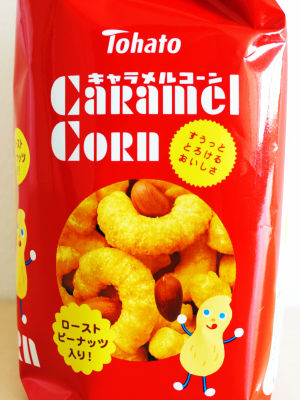 It is in the campaign "Fun Tin Can" present until June 30, 2011.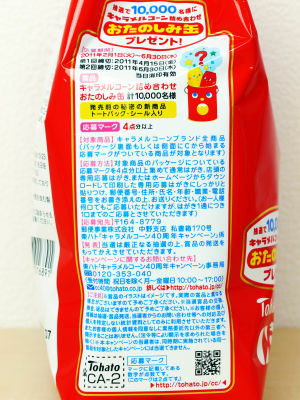 Information on taste and roasted peanuts was on it.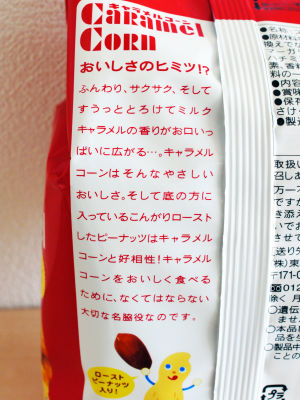 The calorie is 514.5 Kcal in one bag, slightly higher as a snack confection.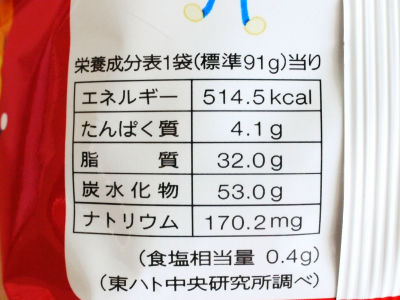 Raw material name.CongritusAnd it seems that it was made by removing the peel and germ of selected corn and grinding (dry treatment).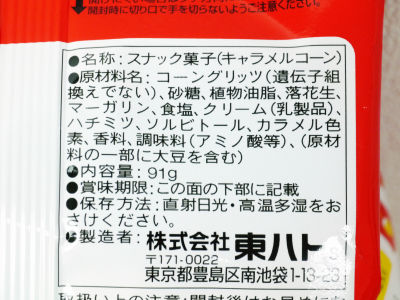 Once you have grasped the usual caramel cone package, a national manga family version will appear. First shot"sakuramomokoCaramel cone "is on sale on March 14, the swinging eyes are pretty feeling.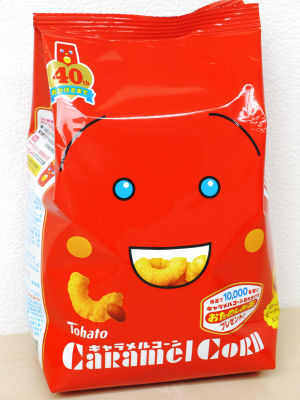 The side was designed to be conscious of the 40th anniversary.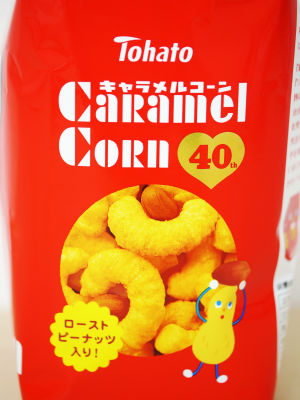 We also carry out the 40th anniversary planning on the website.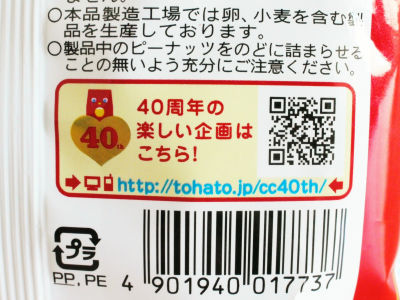 Name also "Sakura Momoko Caramel Corn".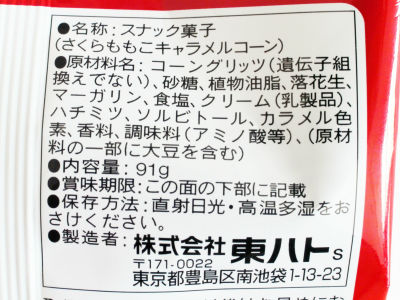 "Chibi Maruko-chan"Or"KojikojiIn addition to the hit work that was also made into animation such as "God's Future"Or"Mr. NagasawaWe are also good at work that shines unique personality such as.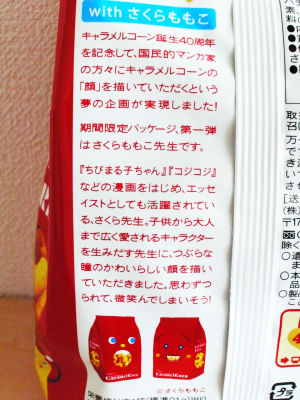 I ordered it with the regular version.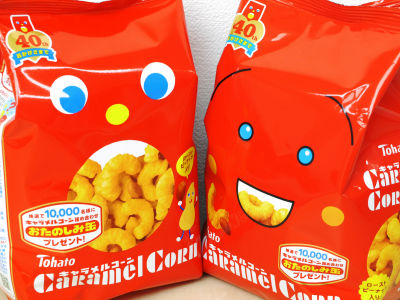 Next will be released on April 18 "Fujiko Fujio ACaramel cone ". "Ninja Huttribuin"We adopted a design with a mild atmosphere, and it seems to say" ninin "as it is now.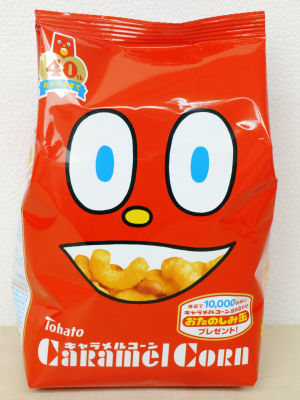 The name is also "Fujiko Fujio A Caramel Corn".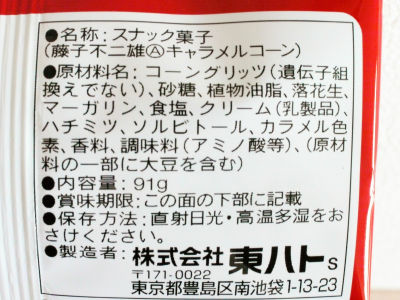 "Kaibutsu-kun"Or"Pro golfer monkeyIn addition to work for relatively low age groups such as "Sorry to make you laugh."Or"Manga roadThere are also a lot of works for adults such as.



I put them side by side. Somehow compatibility seems to be good.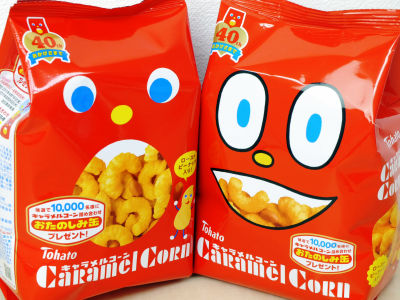 And on May 16th we will release "Riko IkedaCaramel cone ". There is overwhelming impact in this lineup.



Again the name is "Riko Ikeda Caramel Corn".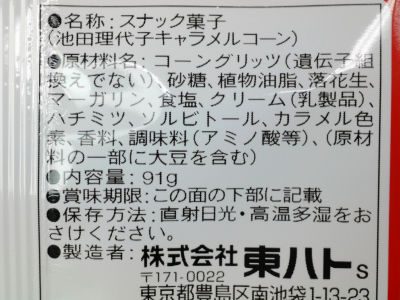 "Rose of VersaillesThe prominence of "stands out", but "Window of Orpheus"Or"Glory of Napoleon - EroicaFeaturing feature lengths such as "Popular".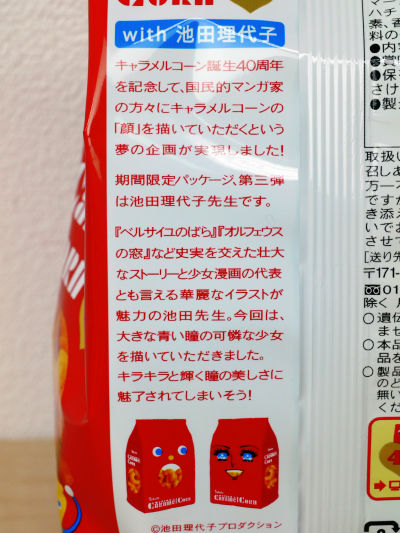 Even if it is ordered with the regular version, it is somewhat unnatural and impressive package.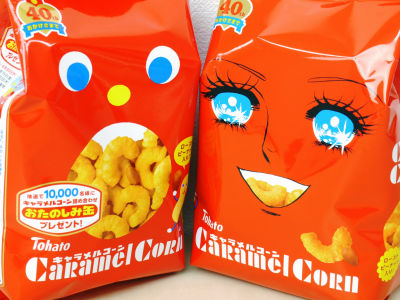 And the last thing to come out is "to be released in mid-June"Tezuka ProductionsCaramel cone ". somewhere"Astro boyThe younger sister of Atom who is the main character ofuraniumIt is a design that reminds me of.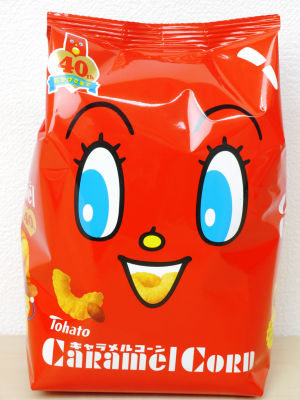 The name was "Tezuka Productions Caramel Cone".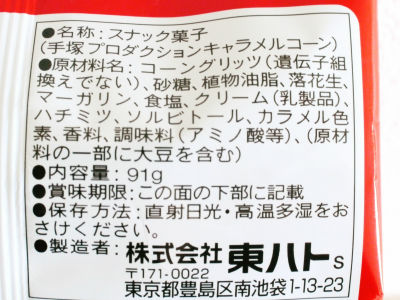 "Fire bird"black Jack"Buddha"Tell Adolf"...... and the representative work is Tezuka work without tightness, but draws a human pattern that is a muddy"Odd child"Famous as sex education cartoon"Milking babyThere are also a few works proud of cults like popularity such as.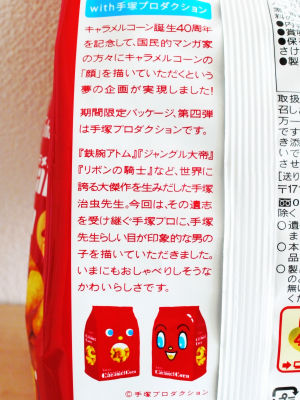 Even compared with the regular version, there is not much sense of incongruity, I feel that the perfection degree as a package of sweets is high.



After having enjoyed the package, we opened it and confectionery time ... but, somehow it was a tremendous sight.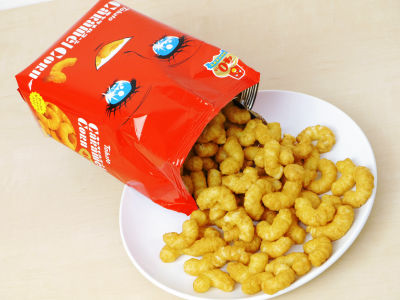 Since the contents of caramel cones themselves are unchanged from the regular version, the texture made crispy as usual and the sweetness spreading inside the mouth is good. It is the 40th anniversary and it is the impression of already completed taste.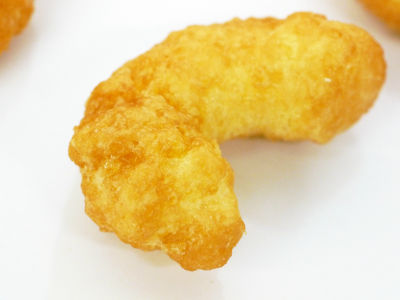 Saltiness of roasted peanuts occasionally meets the sweetness of caramel corn. People who did not take caramel corn for a while may also like to buy it after a long time since this package was used as a trigger.