Try digging the digital camera "OLYMPUS Tough TG - 310" twice on a stone to make it a water slider and make it special in the water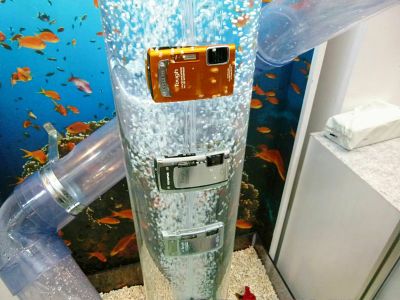 3 meters waterproof · shock resistance 1.5 meters · low temperature minus 10 degrees · dustproof design so tough as its name "OLYMPUS Tough TG - 310". By way of example, "CP + (シ ー ピ プ ラ ス) 2011"To prove that" How tough is it "at the Olympus booth,"Hit the stone twice and make it a water slider and let me specialize in the waterI was carrying out a ridiculous demo of saying.

I recorded all of the stations like the Oginpus booth demon Rosetsu, so please play from the following.
OLYMPUS Tough TG - 310 | Compact Digital Camera | Olympus Imaging
http://olympus-imaging.jp/product/compact/tg310/index.html

This is the sacrifice of this time, "OLYMPUS Tough TG - 310", released February 18, 2011.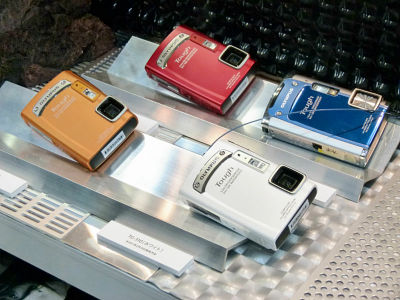 I will slide this course and make it a pumpkin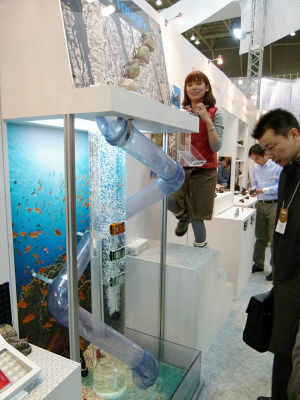 It seems to be really fun who is thinking about this course every time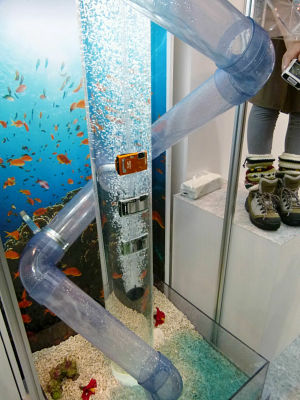 Okay, so.

YouTube - "OLYMPUS Tough TG-310", special effects into water with a water slider


A figure that is kept on keeping water on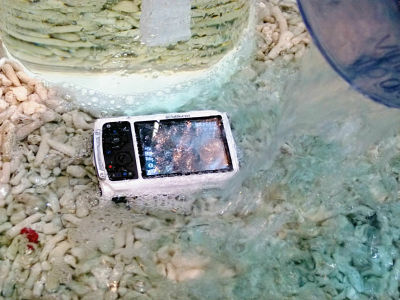 But I am fine, I am working safely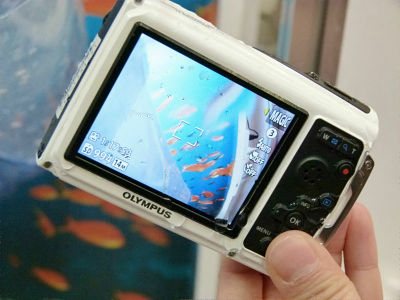 It is really strong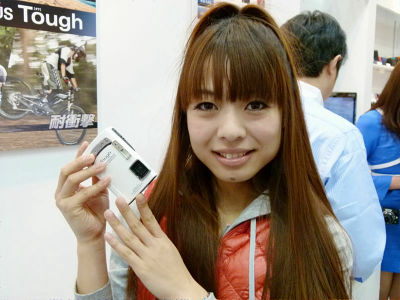 In addition,TG-610In the model called "3 meters waterproofing, we have further enhanced the waterproofing to 5 meters, and it seems to be OK even if we do still tough things.



By the way, according to price.com the lowest price at the present stage20 thousand yenIt has become.