The world's first water-cooled gaming notebook PC "ROG GX 700 VO" appeared from ASUS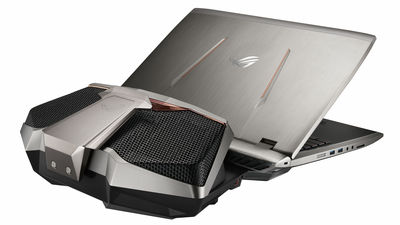 In order to maximize the cooling performance of the notebook PC, the 17.3-inch gaming PC looks suspicious whether it can be called a notebook computer anymore, installed with a detachable large water cooling unit of its own development,ROG GX 700 VO"is. Because it has excellent cooling performance, it is possible to overclock the CPU & graphics functions, and unknown processing performance exceeding the original specification of each part can be realized. Also, because the water cooling unit is removable, it can be used as a slim notebook PC.

Announcing 4 gaming notebook PCs including world's first water cooled gaming notebook PC "ROG GX700 VO" enabling overclocking operation with a huge water cooling unit
https://www.asus.com/jp/News/kshe1qARYIBWzjDJ

"ROG GX 700 VO" has two radiator and two cooling fans installed in the water cooling unit. When this water cooling unit is attached to the notebook PC body, the cooling water circulates to carry the heat inside the PC to the outside, and it becomes possible to cool with the radiator part. Compared with the case without using a water cooling unit, the cooling performance can be operated at temperatures as low as 31% at the CPU and 33% at the maximum with the graphics function.

This is ROG GX 700 VO with water cooling unit.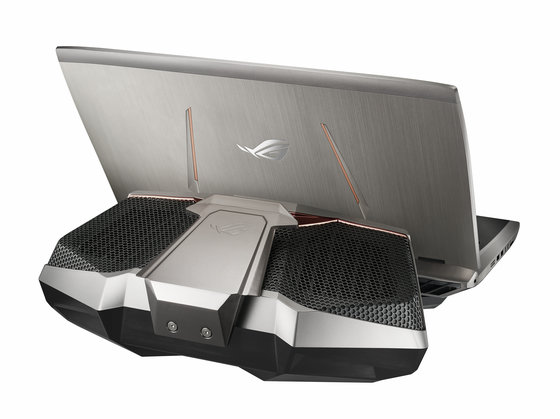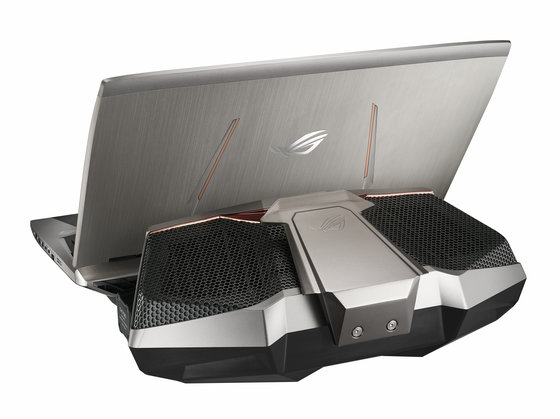 Looking from the side like this. A thick-walled device attached to the back of the notebook PC's display is a water-cooled unit.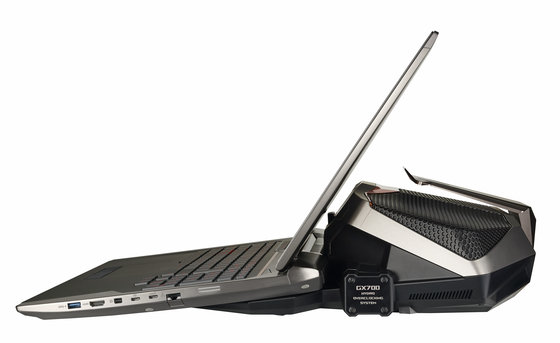 This water cooling unit is removable, with a radiator and a water cooling fan.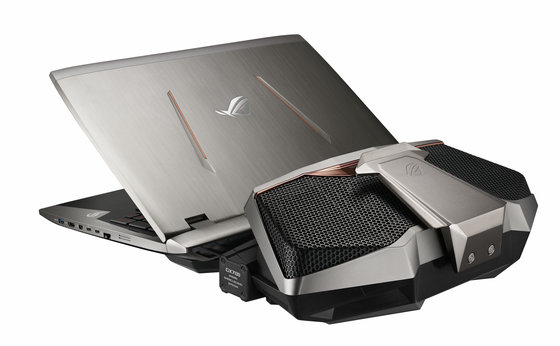 The notebook PC side is like this. Of course notebook PC can operate alone.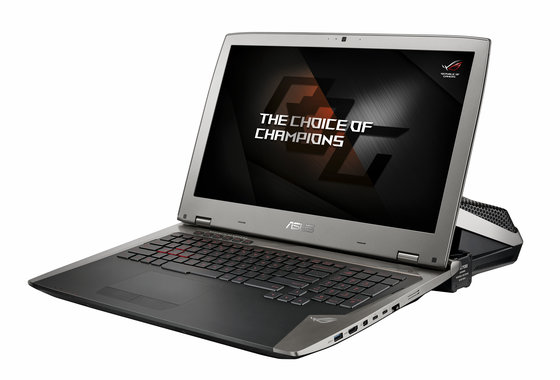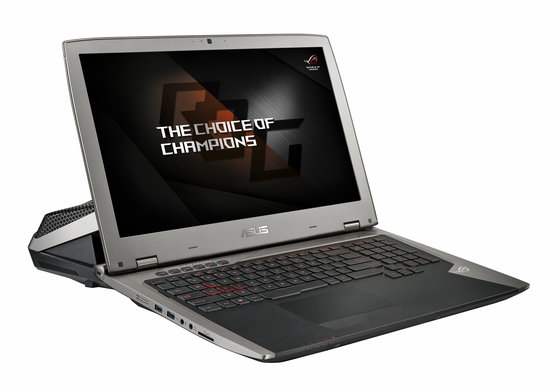 The ROG GX700 VO has an overclocking function that allows you to set the operating frequency of the CPU and graphics functions yourself. Actual installed CPU is up to 3.6 GHz · Overclocking runs at 4 GHz Quad-core CPU for 8 thread processing "Intel Core i7-6820HK". As other specifications, 32 GB of high-speed DDR 4 - 2133 memory that realizes processing at 2800 MHz in overclocking in memory, 2 GB of SSD × 2 storage in RAID 0 configuration, 512 GB total in total, graphics for desktop PC "NVIDIA GeForce GTX 980"Is adopted.

The "ROG GX 700 VO" is scheduled to be released on February 19, Friday 2016 (Friday), and the anticipated actual sales price is 5480000 yen excluding tax.