Check the benchmark of the low-priced mini-note "EeePC"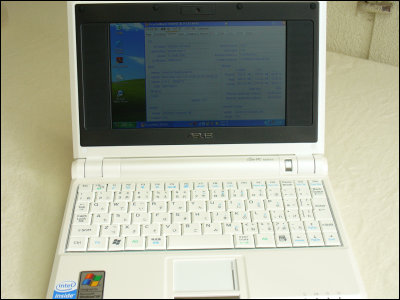 The other day at GIGAZINEWe delivered a topic low-cost mini-note, ASUS's "EeePC" Japanese photo reviewHowever, this time I tried to check its abilities with benchmark software.

Also details of the CPU which was not officially clarified are also clarified by the results of the benchmark test.

Details are as follows.
Software used for benchmark measurement is "CrystalMark 2004 R2"is.

Overall score.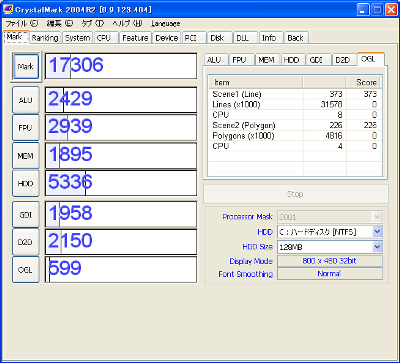 The temperature at the time of benchmark measurement is about this. Built-in fans that started working do not work normally at full operation started. It is an operating sound, but it is about to understand if you close your ears.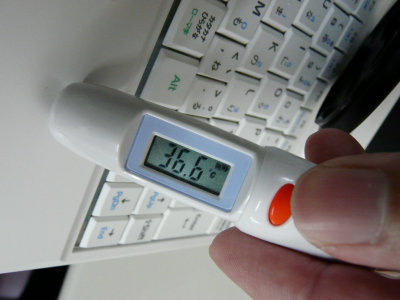 CPU is Intel's Celeron M processor, 900 MHz model. For some reason CPU name is "Pentium M".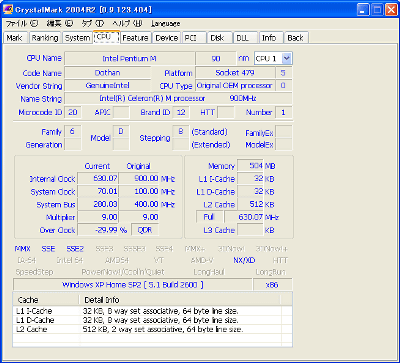 Storage is 4 GB SSD.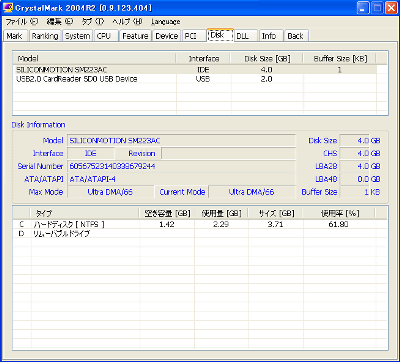 The numerical value of each item is like this.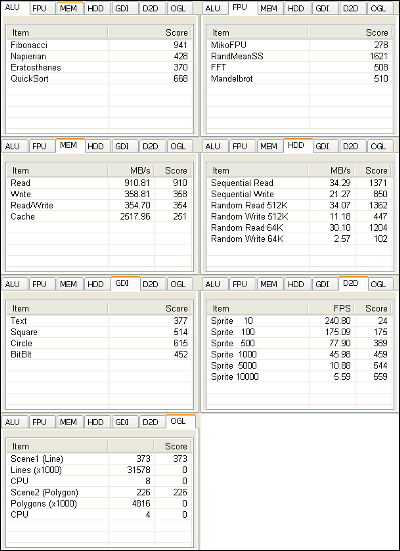 The CPU which is said to be "Intel Mobile" and whose details are said to be unpublished was found to be a 900 MHz model of the Celeron M processor which was previously installed in notebook PCs, but it is bad I feel that it is not CPU.

· Next article
I tried Nico Nico video, YouTube, video chat with low price mini note "EeePC" - GIGAZINE

Japanese version of the low price Mini Note "EeePC 901" that has greatly improved power, haste photo review - GIGAZINE

Check the competence of "EeePC 901" you care about with benchmark - GIGAZINE

I just tried Nico Nico video and YouTube with convincing performance, "EeePC 901" - GIGAZINE