Seven innovative changes in Internet and media that will happen in 2011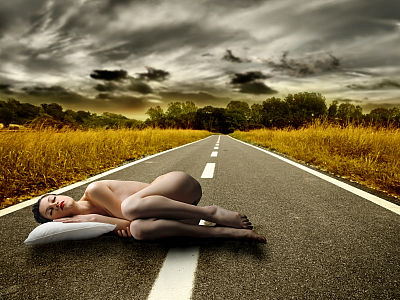 Although 2010 was various year and year for net and IT, what will happen next year in 2011?

That's why Daniel Anstandig thinks of Mr. Daniel Anstandig who has been working for 15 years in the media industry such as television, radio, internet, newspaper etc.Seven trends in digital media that will happen in 2011"Let's look at.

Details are as below.
Seven Digital Media Trends of 2011 | Social Media Today

◆ Part 1: Transfer newspapers and magazines to tablet devices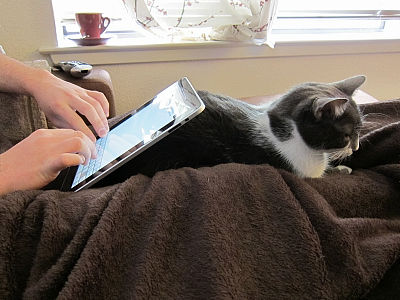 ByVeronica Belmont

It is a well-known fact that the media that prints on paper is missing the flow of the Internet, but it has not been a part of the forefront of the media to Date, and has been doing various attempts before. Among them, it is probably going to be decisive in 2011, that print media such as newspapers will move to tablet devices. Already in the United States Apple and US media major News Corporation collaborate to create a daily daily newspaper "The DailyWhen it is announced in 2011, it is rumored,Distinguished prominent editors and reporters 100 peopleOrganizing the editorial department consisting of, Apple's technicians are also under development with development.

The point of this flow is that it is not "websites" existing on the Internet until now, but it is not even "printed matter" like the past. It is provided as an application on the iPad, and the subscription fee for one week is $ 0.99 (about 82 yen). Calculating it in 1 month 4 weeks is 410 yen, so in the case of Asahi Newspaper, for example in Japanese newspaper, monthly subscription fee is tax included3925 yenSo you can see that it is quite cheap.

Also, already about Amazon about magazines and newspapers released on Kindle last monthRaise the royalty for publishers and newspaper companies to 70% conditionallyThe flow of shifting this printed matter to a tablet device in the future is expected to accelerate more abroad. Furthermore, I can not expect much in Japan,Owns such a large rotary pressI have already owned a tremendously large-scale system,Seven of the top 10 best-selling newspapers in the world are Japanese newspapersAnd the top 3 is Yomiuri, Asahi, Everyday, it seems that the fact that there is some margin even while saying somewhat compared with Europe and the United States seems to be a slow cause of movement.

◆ Part 2: Increase in talent to debut online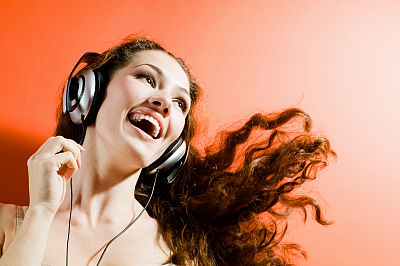 Due to the advent of various on-demand sites like YouTube, iTunes or similar (such as Ustream and Nico Nico Douga), there have been only a few developing exceptional patterns of success which have only been on-line The phenomenon of the development of talent in general becomes more common, and it is difficult to wait while live on the street, to scoop up lobby of the record company, to call out the scout, to send a demo tape, That kind of thing will not exist. Even without doing such things, it is now possible to transmit on-line with only their own power, and whether the talent is a real monster is clearly determined by the number of page views, the number of playbacks, the number of fans, etc. It will become apparent.

This trend is not quite satisfactory in Japan, and it is easy to embrace the impression that "there are exceptional and few debuts online, the market is still small, I do not think it will grow in the future", but in the United States you already have YouTube There are ten independent users who did not belong to anywhere, not a talent, a singer, who did not spend more than $ 100,000 a year on income from income from.

The top ten people who made money on YouTube, such as users who earn about 26 million yen annually on YouTube alone - GIGAZINE

As an overall trend, at the present time,

· All in English-speaking countries only
· The total number of playbacks exceeds 100 million times
· There are many comedy and satire systems

It is a feature. In addition, although the top level revenue may eventually be about tears of sparrows compared with the current top artists etc., as much as the top is low, in reality other people, that is, profit reaches several million yen level It means that there are a lot more and more things if it is, and from the graphic that some super celebrities and common people like heretofore, there is a lot of people coming out to eat so much You can see that it will go. In other words, will opportunities given to individuals further expand in the future? about it.

◆ Part 3: cheaper, more convenient, more profitable shopping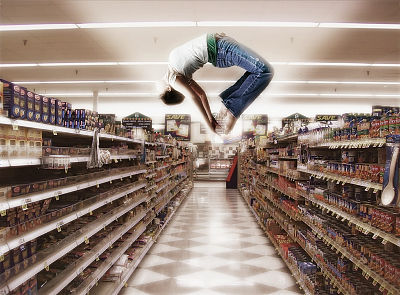 ByDavid Blackwell.

Online shops that are cheaper than real stores like Amazon and are well-stocked, even moreGrouponSuch as cheap coupons targeted at local stores such as Yahoo! Auctions and eBay, "For a person who wishes to do deal deals that are cheap and cheap," the very revolutionary move further develops It is expected.

As a characteristic of this shopping online shopping business, it is that there are many cases that are widely spread all over the world than ever before. A real store targeting only some users in rural areas like the past may be destined to be further destroyed.

◆ Part 4: Further spread of mobile media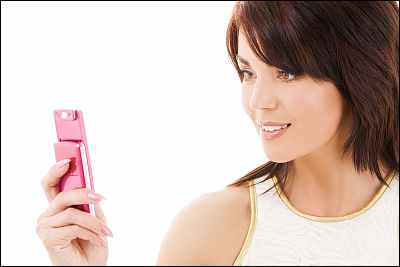 As you can tell by looking at the former radio, mobile media has immediacy and is also excellent in portability that can be carried around. And yet another characteristic is in mobile media. "Personalized", that is, it can provide content optimized for each individual's hobby preferences.

It may be too early to say that mobile has innovated people's way of consuming entertainment and news, but it is true that the way we communicate has changed with mobile. And in 2011 mobile media targeting such mobile devices will cease to innovate further. At that time, if correspondence of an existing radio station etc. goes backwards, you will miss a big opportunity.

in JapanRadiko.jpAs shown in the figure, the compromised radio operators are doing their best, they are stepping on in the end, and finally they are trying to act more actively as online and as mobile media than before, but how much further from here It is not an overstatement to say that we can cut on it or its fate will be decided in 2011.

◆ Part 5: Social network starts to flow proper information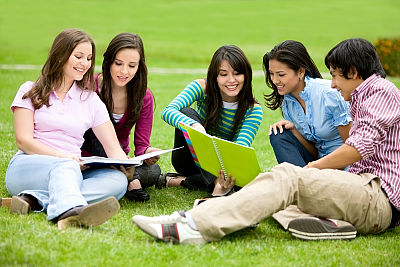 In overseas, SNS top "Facebook" with 500 million active users, and "Twitter" which is also popular in Japan, these are unexpectedly combined with the past traditional media such as television, newspapers and magazines I know that it will show its power. Many advertising agencies are already promoting the use of these social networks to reach wider or local customers by advertisers.

For television stations in particular, social networks are growing abroad with important tools to support viewers and increase the number of viewers. Broadcasters that choose a smarter strategy in 2011 should start using these social networks better.

However, this does not mean that the TV program and the social network are interlocked, it means that the TV program, etc. are the main, and the social network can be effectively used as a support role to the last. Content that could not be broadcasted within the limited time of the program can also give supplemental information if it is a net, saying that it will murmurize its contents by the next broadcasting, or to make the making of the program · behind the scenes etc. It is also possible. Through such steady activities, the number of viewers who are interested will be increasing, but the problem is that anyone in the television station will make strategies for this social network, calculate costs, update it Are you going? That is the point.

◆ Part 6: People's Tikara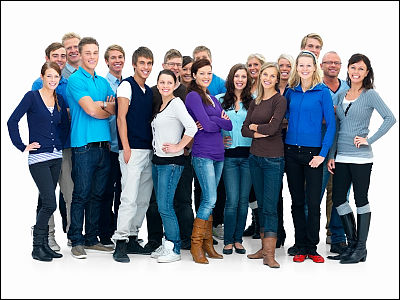 The audience and the audience decide the end of the program, write numerous comments on the net, talk on Twitter, talk on SNS, write impressions on the blog, and so on, miscellaneous opinions of such people The aggregation of people has begun to influence everything that people 's opinions and impressions have never been reflected.

For example, in the case of a TV program, by collecting opinions of those who are writing live comments on Twitter etc. during broadcasting, it is said that whether people are successfully hit, how to improve, etc. Feedback is getting easier than ever.

These opinions were only "opinions of people with a very small voice on the Internet" so far, but as the number of users increases as more users grasp the characteristics of each community Accuracy of contents analyzed by consolidating opinion will increase.

◆ Part 7: Talking to identify the target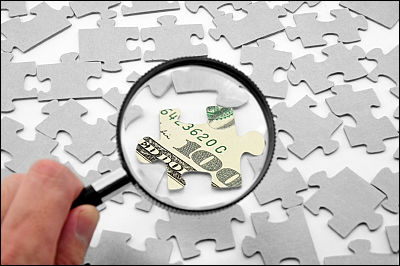 For advertisers, technology to identify more people to advertise becomes important.

The accuracy of the target will rise further and the value will rise more and more according to the place of residence · demographics · psychology etc. The first step to enable accurate tracking and databaseization of users has already begun.

For example, AdWords, Google's advertisement, works in conjunction with search results or displays ads that match the content of the content you are watching. However, since Facebook's advertisement, the world's largest social networking system, is generated from users' sex, age, address, interests, friendships, etc. registered on Facebook, accuracy differs by an order of magnitude . And as long as Facebook is only logged in on Facebook, as long as this advertisement is only on Facebook, we will also build a system that controls advertisements displayed on each site according to its individual profile Yes, exactly as Google's biggest rival, I use this "target to identify target".

I think that there are many other things, but what will happen in 2011 ...?
in Note, Posted by darkhorse