Google can not change the life of the Japanese as it is now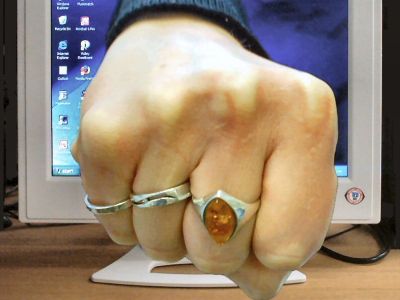 The other day, NHK Special "Impact of the Google Revolution ~ "Search" changes your life ~In view of that, I got about $ 7,600 per month (about 930,000 yen) every month, I quit college, find a job, there is a case that I live only with AdSense .

Even if I try to do the same thing in Japan, it is impossible at the present moment.

That's why I will write the truth that NHK's coverage has overlooked below.
Can I live only with AdSense?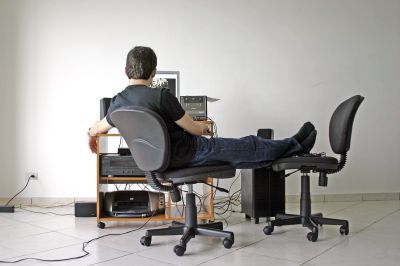 First of all, it is true that there are people living abroad only with AdSense.

However, per click is on average 40 yen in Japanese yen. Approximately roughly examining, the unit price per click is the largest in the United States, about 10 times that of Japan. In other words, in Japan it is almost impossible for people to live like NHK programs show. Boasting the same number of accesses, even with the same number of clicks, the revenue in Japan is only about one tenth. I think that this will be understood by reading the description written about AdSense in various blogs. Even if you combine AdSense as well as Amazon and various affiliates, each rate of return (or clickthrough rate) will inevitably drop, so the total total will not rise as a result. This fact is clear when you investigate by applying the method of finding the keyword with the highest cost per click below.

How to find high-cost keywords with Google Adsense - GIGAZINE

In other words, in Japan it can be said that "living only with AdSense" is a rather unnatural idea. However, it is possible in the United States. I am envious, is not it. It is impossible as a practical matter even for the number of GIGAZINE class accesses. GIGAZINE is a working poor. It is very painful as a company unless it further boosts up to 10 times to 100 times the number of accesses nowadays.

◆ It is not within the top 15 ranking, even if it is not at the higher level it does not exist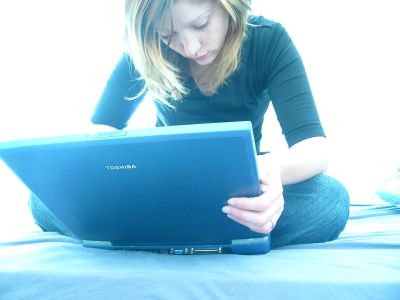 In the program there was a story that it is the same even if there is no top page of the search result, even if it does not enter to the top 15 places at least, in the case of Japan, in the case of Japan it is the third from the top and it is desperation There is a difference. There is a difference between 1st and 2nd and 2nd and 3rd extremes too. As a result, earnings will expand sharply when entering the tenth place in overseas, but in Japan we will not expand rapidly unless we reach even higher levels. This was actually the pattern of some companies and individual business owners of GIGAZINE's business partners.

This basis is what is called "F-shaped theory" of human gaze movement when seeing search results, and it is described on the following page. It was the same kind of research result as Kole that was introduced at NHK. If you read this, you can see that most of the top is ignored. It seems that this trend is more prominent in Japan.

The movement of the eyes to see the web page is "F" pattern - GIGAZINE

Also, there are companies that optimize search results in Japan. I have interviewed him even at GIGAZINE.

I went to the Internet advertising agency "Elep" which is good at SEM - GIGAZINE

◆ Contents match further forward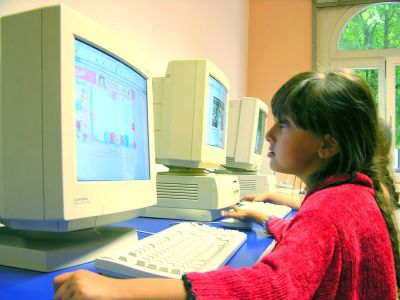 In addition, I was touched on the effects of AdSense · AdWords linked with the contents of the search in the program. For example, this is based on the theory that if you give advertisements of morning glory to people who searched for phrases as morning glory, the rate of clicks rise dramatically. It is explained by Google on the following page.

Google AdWords: Advantages of Learning Center AdWords

It certainly was GIGAZINE in the past, when I actually tried out it as an experiment to AdWords, it made a dramatic effect. Compared to ads that do not match content, there is a difference of up to 30 times the click rate, and the difference increases further in terms of cost effectiveness.

However, as far as experimenting on GIGAZINE, banner ads on the right side of the GIGAZINE logo more than AdSense played 10 times more CTR than AdSense. This means that AdSense matches context, whereas in GIGAZINE the image of the site itself, that is, the more interesting advertisement that interests you, the higher clickthrough rate. It is important to match the context, but GIGAZINE recognizes that it is important that the fun of the ad itself is also important. Of course, Google's content matching method may be a day that boasts accuracy that should be said to be "site match" that matches the contents of the site itself.

The phenomenon that this banner advertisement sometimes improves more than the content match method is not only GIGAZINE, but most major sites are likely to be like that. A major provider's portal page and Yahoo! It is still cost effective for Japan to offer banner ads to the top of the page, especially for short-term decisive campaigns. In addition to this, it is currently the case that a method like AdWords is also combined.

◆ Yahoo is stronger in Japan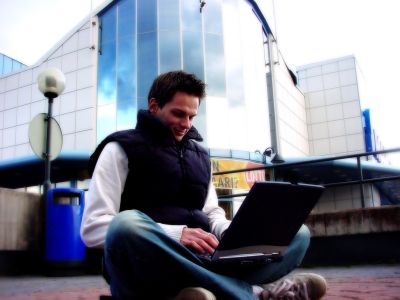 That is the reason why the cost per click of Google AdSense does not rise in Japan is because the participating companies are still fewer compared to other countries, and the auction type CPC does not rise as a result (the unit price rises unless competition is done) do not do).

The reason behind this is the fact that Yahoo is ranked first in the search market in Japan. And because there is a fact that it is better for the advertiser to make an advertisement on the search result of that yahoo (meaning that cost performance is high and it does not mean that the threshold is low). The method of advertising according to Yahoo search results is explained in the following site. Just like Google AdWords, it is possible for ordinary users to advertise.

Sponsored Search

And there is something to keep in mind before the fact that "Yahoo is better in share in Japan". That is the situation in the United States. In this NHK program, the United States is the main stage of the interview, Google's market share in the United States is 47.3% in December 2006, Yahoo! Is 28.5%, and MSN is 10.5%.

ComScore Releases December U.S. Search Engine Rankings

In Japan, it becomes as follows. As you go through the page view, it differs by one digit, and Yahoo is overwhelmingly the number one. The domestic utilization rate of searches in March 2006 was 64.5% for Yahoo and 34.7% for Google. Besides, you can see that page views are better on Google than on various portal sites.

NetRatings Corporation - Press Release

Yahoo! is more popular than Google, why do you twist your head - @ IT

How much Yahoo is boasting in page view is obvious from the following Yahoo's own "media material". With 110 million unique users per month and 1.2 billion page views a day. It's too huge.

Yahoo! JAPAN - Information on advertising products and prices

◆ Why did Google never accept long-term interviews of all media until now, did you interview NHK?


From this, we can see the reason that "Why did not we receive interviews with NHK though Google did not accept long-term interviews of all media?" As you can see from the results above, currently Google is close to the top in almost every genre in the world, because in Japan it is being jumbled by that "Yahoo!", it has not been able to advance to the ground. In other words, for Google it is absolutely necessary to raise the name recognition as a foothold to advance into Japan, so there is a very merit that one program is organized as a special feature of "NHK" television stations broadcast all over Japan all the time Have you judged that things like that? I can guess.

In short, if you interpret it as NHK's special programming style, does not Google recognize himself as "you can not change the life of the Japanese by searching Google as it is?" Is it possible to guess that?

From this, it is probably expected that 2007 will be the first year Google will fully enter into Japan.

Well, what is the next one in Google 's Japan? Expect great.