Aya Hirano introduces an application that introduces menus at AR, and "Denny's Hamburg Marche" event report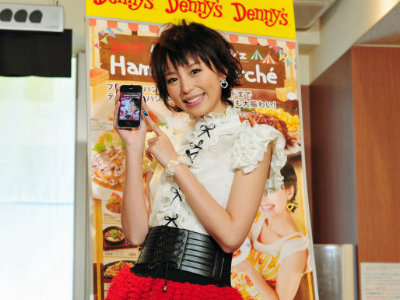 Hamburger Fair developed in July this yearReceived a popular reception, from December 27, 2010 (Monday) from "Denny's Hamburg Marche"Aya Hirano started the fair called AR (Augmented reality) That is because applications for smartphones are released at the same time, I went to the exhibition event at once.

Not only those for iPhone and Android smart phones but also mobile versions are available for the application, and when you hold the terminal to a marker that is related to the menu etc., Mr. Hirano who dressed as a Denny's clerk welcomes you, a hamburger menu It is a mechanism to introduce.

The whole and part of the events Aya Hirano manipulating apps and eating hamburgers is from the following.Denny's Hamburg Marche

Arrived at Denny 's Akihabara Central Shop. Since the event was held at a part of the store during the business, only the smoking section was showing out the reserved space.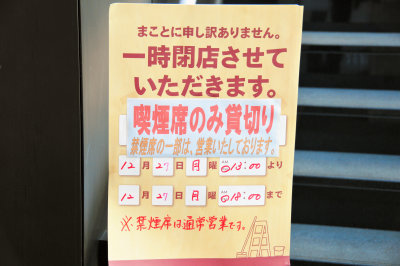 In front of the shop, Aya Hirano has a poster smiling with hamburger.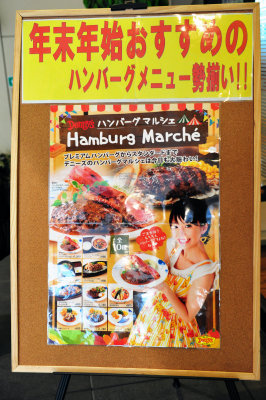 Here is a banner with hamburger introduced in the main.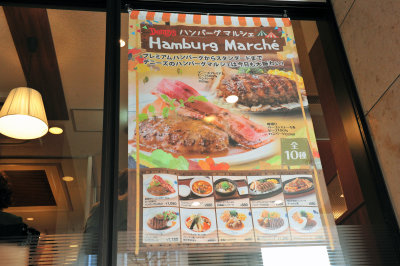 Aya Hirano appeared.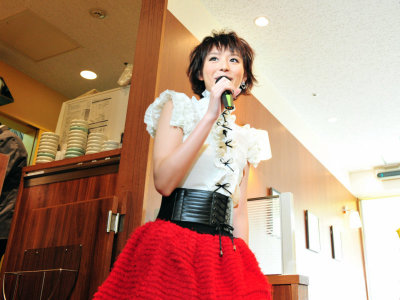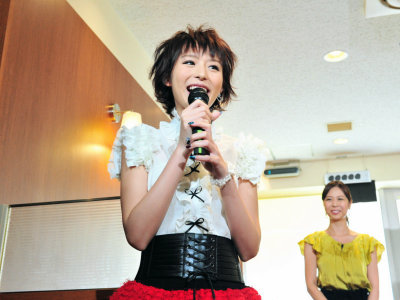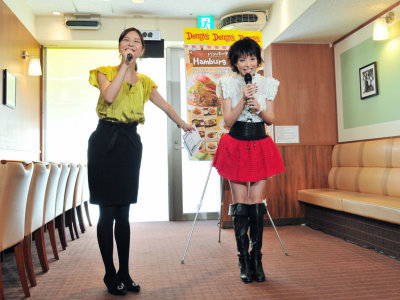 I smile a lot and smile around me.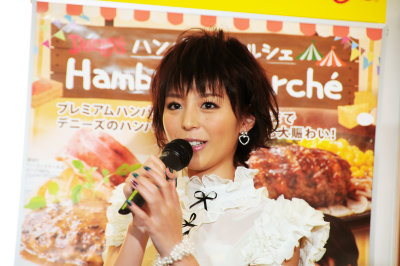 Ms. Hirano talked in a fussy voice that "(Hirano's own photo was the first big poster)".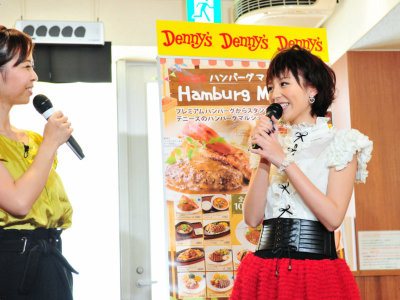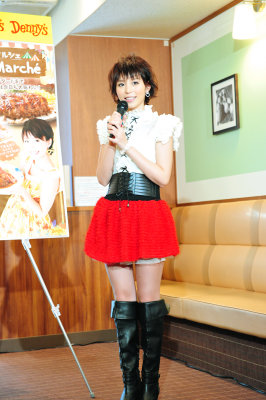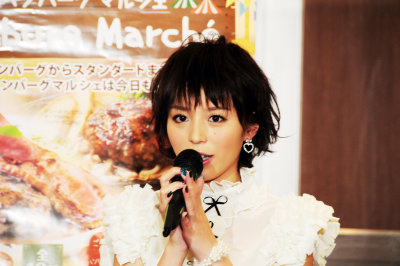 The main feature of this time is that Mr. Aya Hirano is an application that appears on AR, demonstration using iPhone 4 will start. First download Denny's app. IPhone application, Android application, and mobile site are prepared, iPhone version is "D Gold AR & GAME"When"D Silver AR & GAMETwo types of has been released. The former is a game application, the latter is a campaign menu introduction application, Aya Hirano appears in both.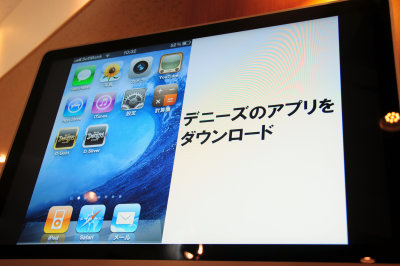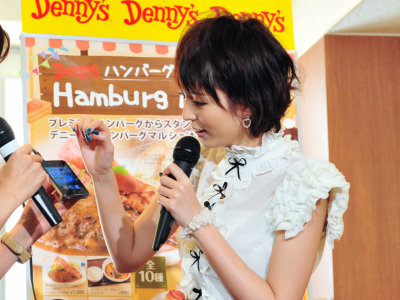 "D Silver AR & GAME" was introduced at the event. When launching the application, this screen is launched so that you can select from three contents.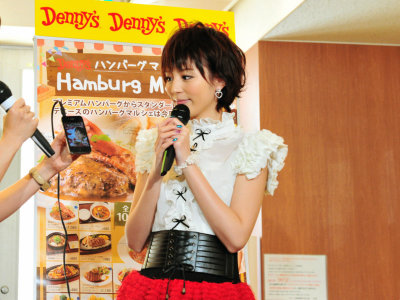 With this feeling Hirano appears on the AR marker, it moves and talks.



Although Mr. Hirano seemed to not go well well while struggling to read the marker, somehow finally I could successfully read it.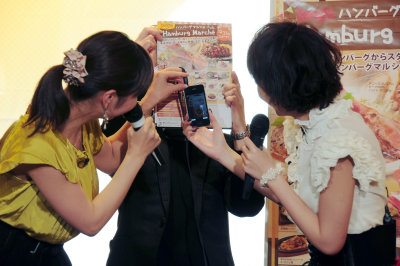 It is said that high-quality animation of the wind that greets you is also prepared, so it seems that you can soak in the feeling as if Mr. Hirano had been asked to have a customer.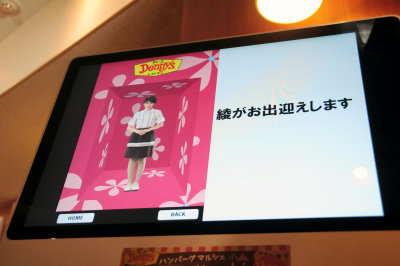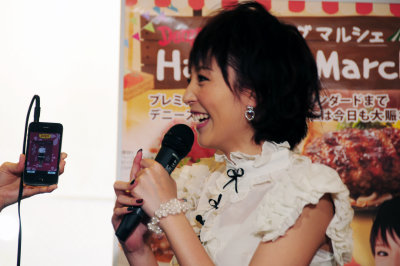 When recording it was acting in accordance with the script in the absence of anything behind, so it was actually fun for my performance and it was interesting to see it again.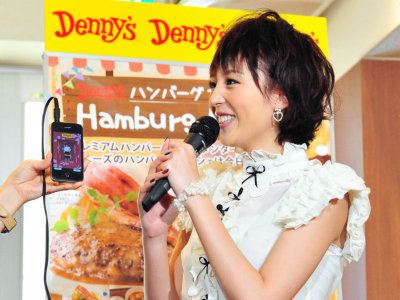 About the menu of "Denny's Hamburg Marche" campaign, Hirano's explanation also features.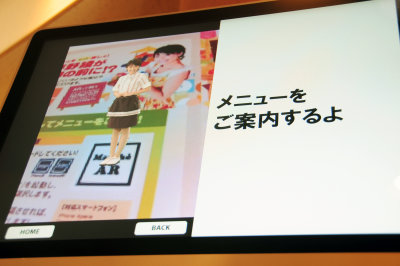 Flick and choose the type of hamburger and choose what you want to hear about the hamburger steak. Is it the function you want to use when you get lost as to which hamburger steak you should eat.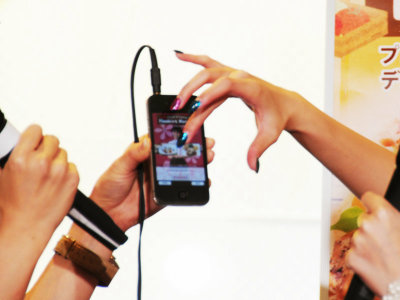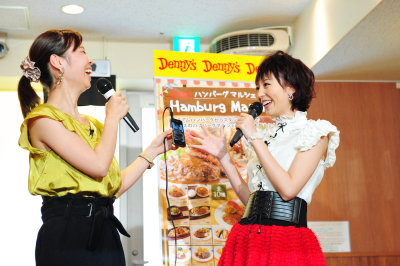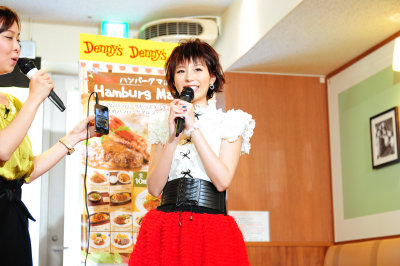 Also, if you come to Denny's during the period you will receive 1 card per time. All four types are prepared, and you can see benefit videos by reading the markers written on it. Furthermore, clearing the game makes it possible to enjoy additional bonus footage.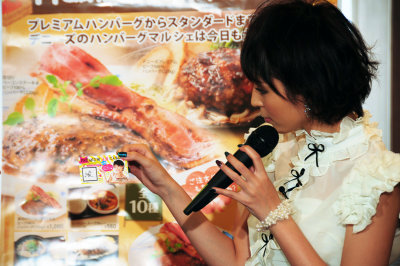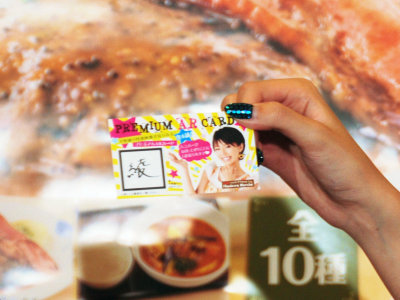 About the question "From which host" Mr. Hirano wants to eat hamburger steak? ", I answered" thick bacon steak & beef 100% hamburger ". It seems to like pretty cool things.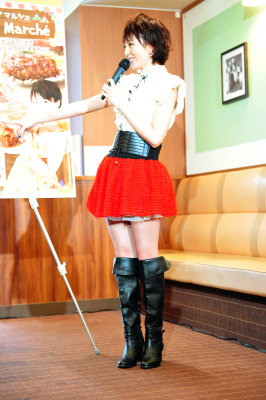 Besides, I was bold expecting that popularity will come out as "White cheddar cheese with fondue style hamburger grilled vegetables" also means "If you are a girl you absolutely like cheese!"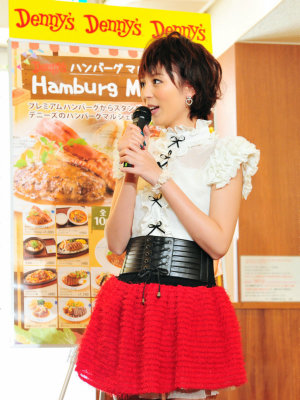 "Because I often eat rice alone, I'm happy to have grilled vegetables or plates," says Hirano.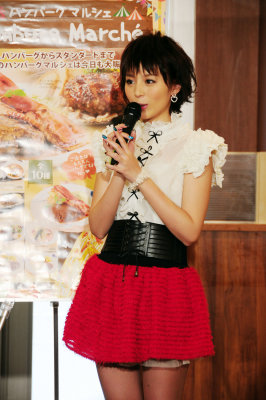 As we talk about the menu a lot, the table is brought to the fore and we move to the taste of "thick sliced ​​bacon steak & beef 100% hamburger".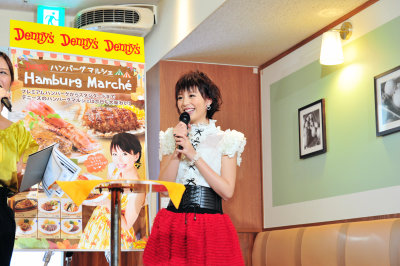 "Shimashara"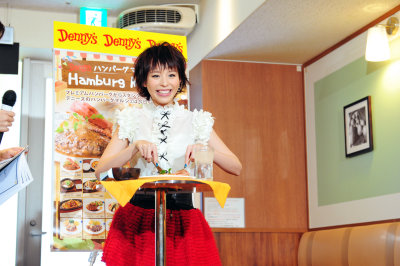 Punctually isolate the hamburger steak ... ...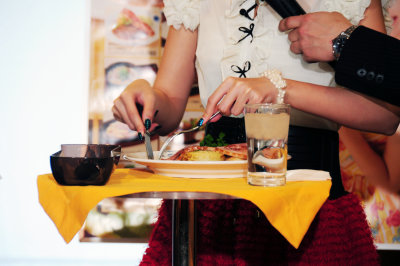 small profit.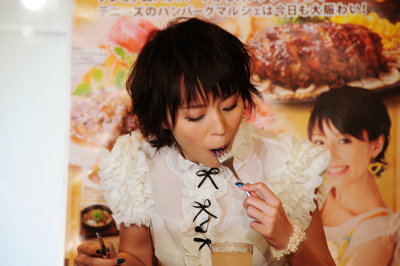 "Mustard flavored sauce is tasty! It looks like you can eat more and more"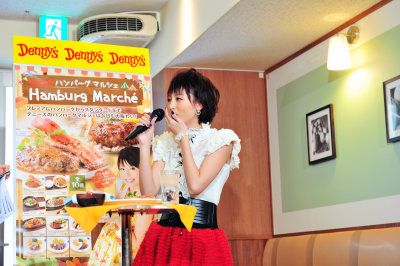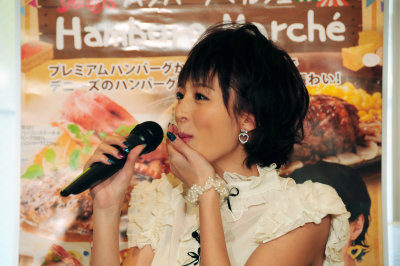 Finally from Hirano san. "Since I was a student I went frequently to Denny's and finished dancing and singing lessons and went to eat on the day that" I wish I had a good day ", so I was able to cooperate this way this way I'm glad"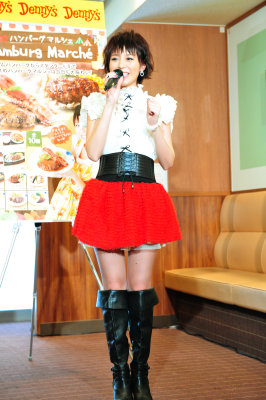 "(Denny's) I think that it is a space that everyone can enjoy from the young to the elderly, so I think that you should visit the shop and eat plenty of delicious rice"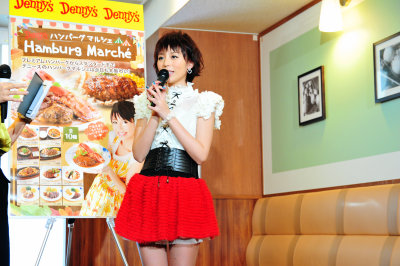 Bowing and bowing, the event closed the curtain.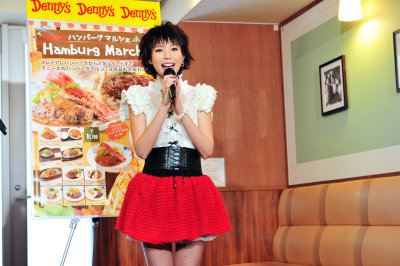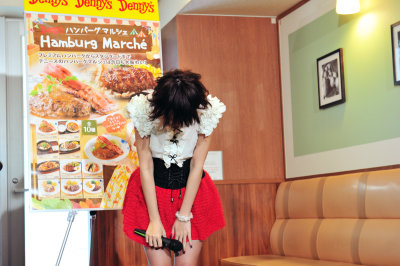 "Denny's Hamburg Marche" is from 27th December 2010 (Fri) to 31st January 2011 (Monday). While enjoying the content of Aya Hirano during the period, you can eat hamburgers as much as you can, so it may be good to try your feet.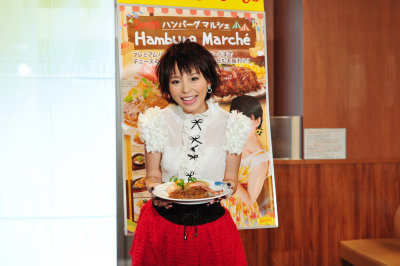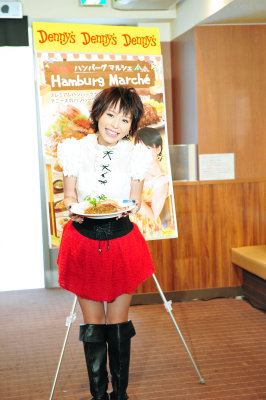 If Aya Hirano recommends it to me, I can not stop eating ...... so I decided to go eat 10 kinds of hamburger steak which is actually included in "Denny's Hamburg Marche".

· Continued
Aya Hirano I tried all 10 types of Denny's hamburger recommended