Real event report of animation "Last period", which is constantly laughing even at the screening with gag heavy bursts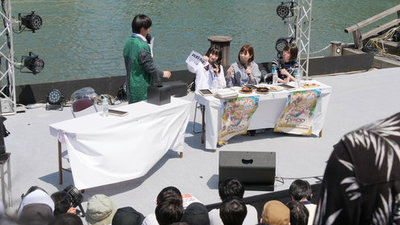 RPG for smartphone "Last period - The story of an endless spiral -TV anime "original work"Last periodIt is on airing from April 2018. While conveying the view of the world of the original game, it is a good animation with a tempo incorporating edge effect (?) Metagyago, but it is being held in TokushimaMachi ★ Assobi vol.20Since it was that a talk event & pre-screening & wiseman accreditation ceremony was to be held, I infiltrated and reported the state of the event.

Machi ★ Asobi vol. 20 Expansion Detailed Information Disclosure - TV Animation "Last Period" Official Site -
http://lastperiod.jp/news/index00210000.html

◆ TV anime "last period" Wiseman's hideout aztic talk in Machi ★ Assoby
Last episode of Machi ★ Asobi's first event "TV anime" Last period "Wiseman's hideout aka talk in Machi ★ Assobi" was held on May 5th. The stage which is on stage is NBC Universal · Mr. Ishigaki who is moderating from the left, Aya Harada serving as Mizar from Wiseman, Ayumi Mano as role of Iwazar, Aki Misato of Kikazari role.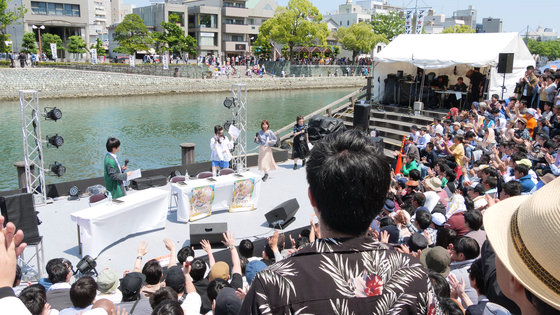 Mr. Harada and Mr. Mano serve as the first Tokushima & the first gusset ★ Asobi among the three members of the Weisman role. Mr. Kito said "Machi ★ Asobi vol.19"It seems that he first participated in Asobi, and in that case he appeared in" Mr. Koizumi who loves ramen "and ate on ramen on stage.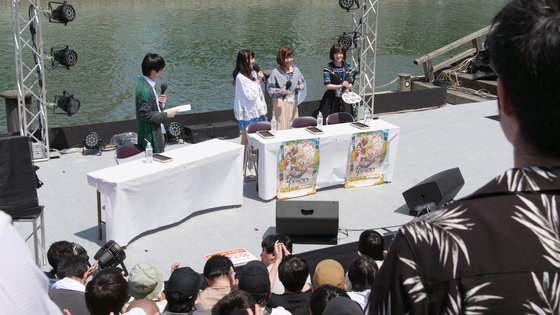 It was quickly brought in to those three people ... ...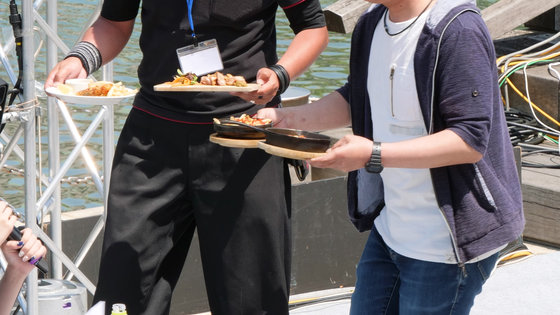 A variety of dishes using Awa Oka which is a special product of Tokushima Prefecture. Cooking is on the immediate side of the stage "Beer Brewery Awa Shinmachi River BreweryIt seems to be the menu of ". "TV anime" Last period "Wiseman's hideout talk in Machi ★ Assobi" was at 13 o'clock but there was a Wiseman accreditation ceremony immediately, followed by a fifth episode screening and mini talk, three Because I do not have time to eat lunch, it seems to have decided to go on an event while eating foods like Tokushima on the stage of a rainy day.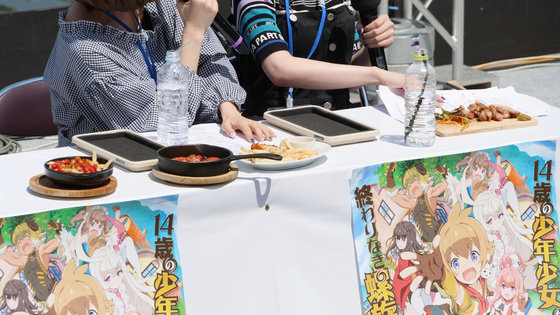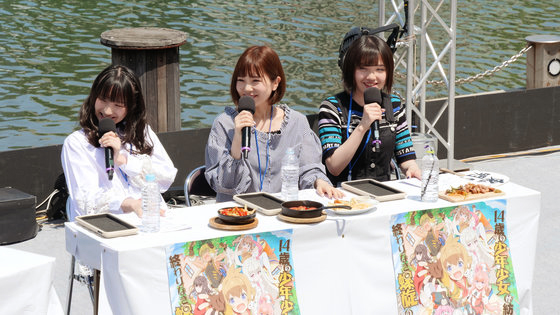 That's why the talk started while doing mogmog. A mysterious time flows as to whether it can not be established if it is not gossip ★ Asobi that the voice actor is able to view the meal at hand.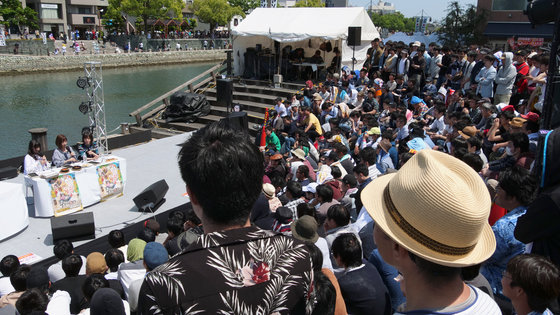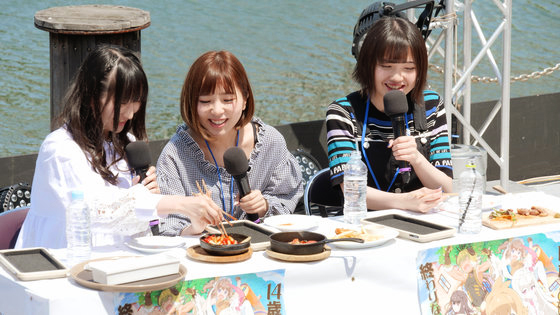 Of course, just by looking at the meal situation ... Ishigaki-san, who is a moderator, prepares a mystery dark wise man box.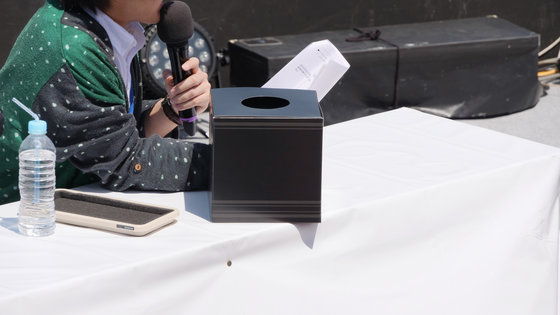 Three people under meal will draw lottery from the box.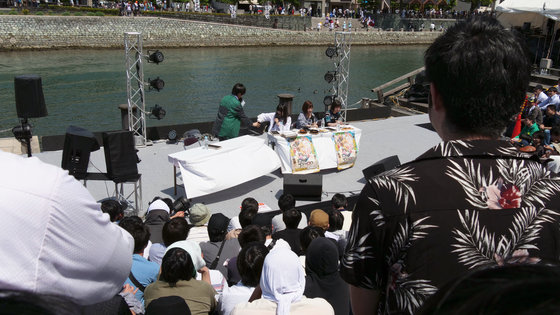 Mr. Harada is the one who first took the lottery. In the lottery I draw, it says "the story behind Ayumino Mano", and I will go forward with the event along this talk theme.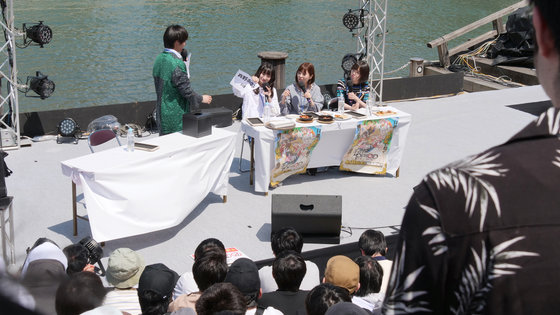 What came out as Mr. Mano's back story is "I recently got a rose bathing agent". This is based on the Internet Radio "Radio Period - Wiseman's Secret Base -"Mr. Mano who likes a bath derived from the topic saying" It seems to be in a rose bath "and really got a rose bath bath agent.

Like this, radio program "Radio Period - Wiseman's Secret Base" that can listen to the story behind three people, but it seems that I just had a public recording event on April 30, and I was able to listen to the episode just then . The public recording event seems to have been done at "Niko Bunko Studio" in Nikoniko's headquarters, and it is unlikely to be a person who works as a radio personality to record radio while being gazed at by visitors at a glassed studio Three people did. Three people who recorded while watching "being watched" in a glass-enclosed studio, but they seemed to have had no hardships. Rather, it reveals that it was easy to see the raw reaction of viewers who can not usually be seen.

Some of the participants in the events held at Asobi also said that they also participated in public recordings held in Tokyo.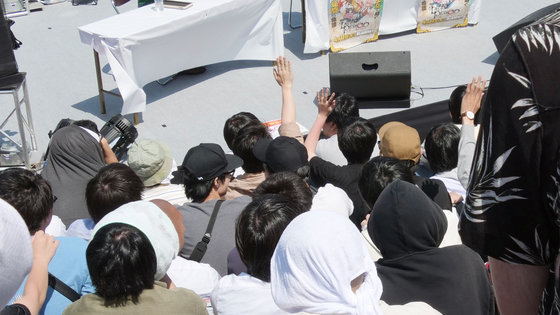 Furthermore, as a story behind Mr. Kito, it is revealed that "I have cute pajamas". Why do you know Pajama of Mr. Kito, they seem to be because they are good friends to hold a buddy meeting outside the workplace.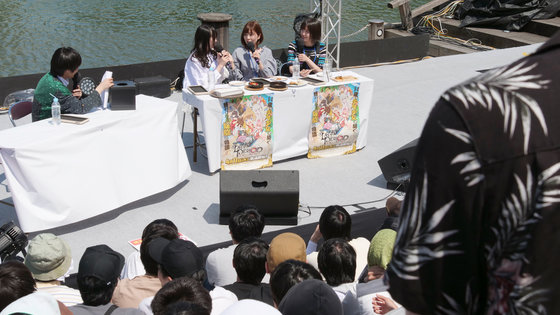 And I also jumped out about the story behind the ending theme "Wiseman's Theme" that three of Wiseman sing. Ending themes are includedCDIt is just released on April 25th, but this includes three patterns of "Wiseman's Theme", and one of them is "Wiseman's Theme feat.IWAZARU?" In Mano as a role of Iwazaru It seems that Ayumi says "Hmm!" In addition, the sound source used in the ending theme of the animation main part is surprisingly rare, it seems that it can be heard only over there.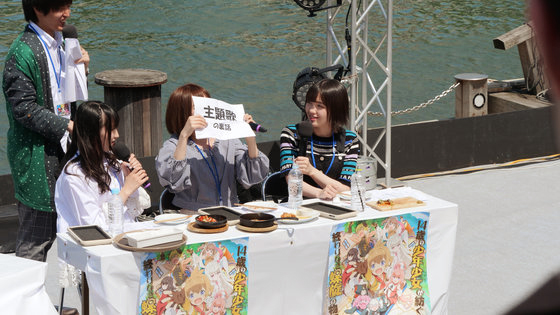 The ending theme "Wiseman's Theme" also flows on the following PV.

TV animation "Last Period - The Story of a Never-ending Spiral" - 2nd PV - YouTube


Such a first event is safe indeed. Three of Wiseman who are warmly sent off from the venue.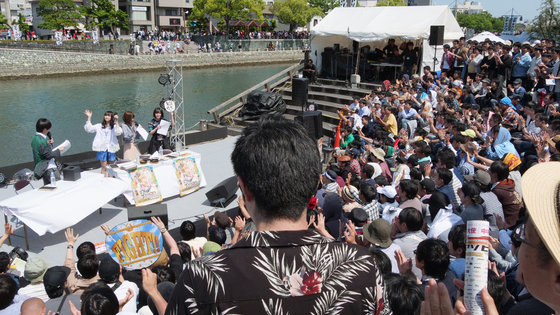 ◆ Wiseman from you too today! What? Wiseman accreditation ceremony
Next, the second event "You are also a Wiseman!? Wiseman certification ceremony from today" will be held so that it will be in a corner of Poppo Street in front of JR Tokushima Station.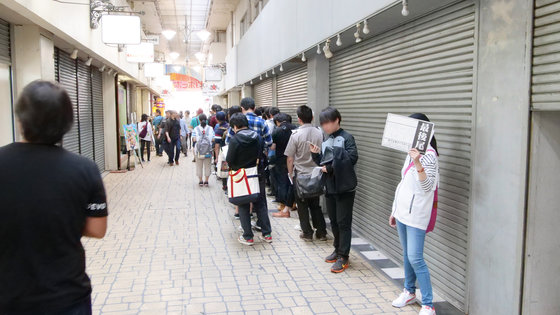 Wiseman accreditation ceremony, three members of the Weisman role hanging from the neck "Member's CardThe event that three people can write a sign directly.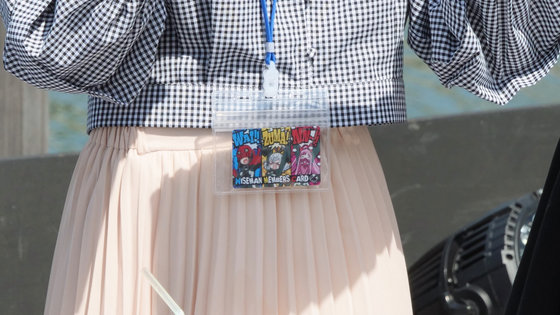 It was held at the same venue as the TV anime "Last Period - The Story of the Endless Spiral -" Exhibition in Machi ★ Asobi.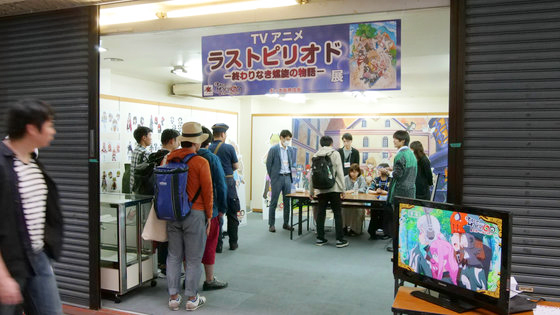 Three people who work as Weizmann in front of you squeak a signature autographed in Wiseman's authorization ceremony. Autographed ___ ___ ___ ___ 0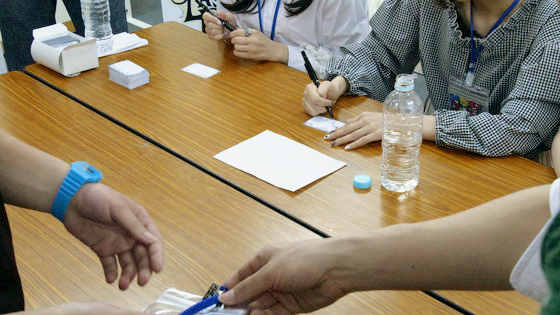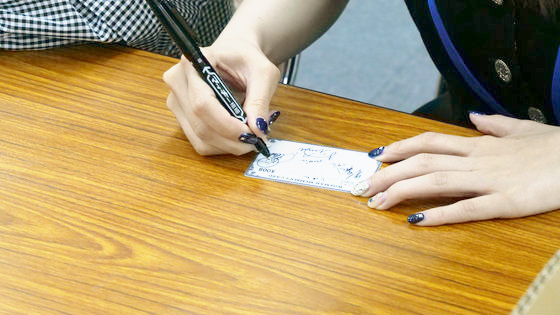 In addition, in the exhibition space where Wiseman's certification ceremony was held, the setting materials on the animation "Last period" are displayed, and there are detailed appearance settings etc. about Wiseman's hideout, so the fan is a necessity check .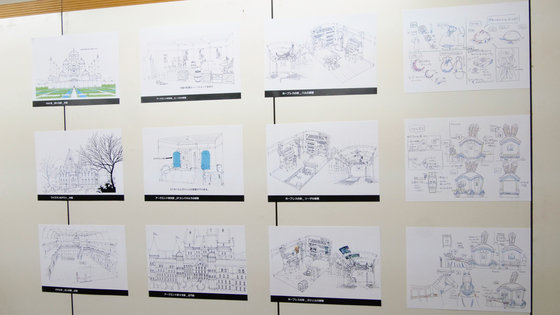 ◆ TV animation "Last Period" 5th episode of pre-screening & mini talk
In addition, the pre-screening & mini talk of the 5th episode titled "The name of the swamp." Will be on air on May 9, 2018 (Wednesday). First of all, episode 5 was screened, but because the subject matter was a theme, laughter ceased from the audience seat. After the screening, voices such as "It was terrible" or "I learned something" rose from the audience seat and it seems that it was quite popular (?).

Episode 5 "The name of the swamp." WEB notice / TV animation "Last period - Endless spiral story -" - YouTube


After that, the talk part started and again three people of Wiseman appeared. Mr. Harada, Mr. Mano, Mr. Kito from the left.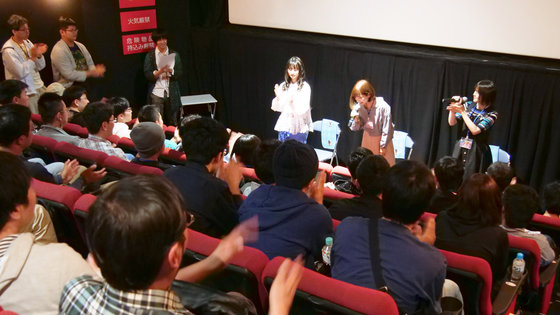 First of all, about the highlight of episode 5. In the fifth episode, there was a fever anyway in Natsuki Hanae 's acting role of Hul and it seems that laughter was rolling up even at the after - recording scene.

Furthermore, since the title of the fifth episode was "The name of the swamp", three of the Wiseman asked, "What is the swamp where I am addicted?" Because Harada himself loves her husband too much because herself has revealed a damaged swamp, Mr. Mano recently has a stiff shoulder so "stomach & acupuncture swamp", Kito san He replied "Negiro rice bowl" which is his favorite favorite.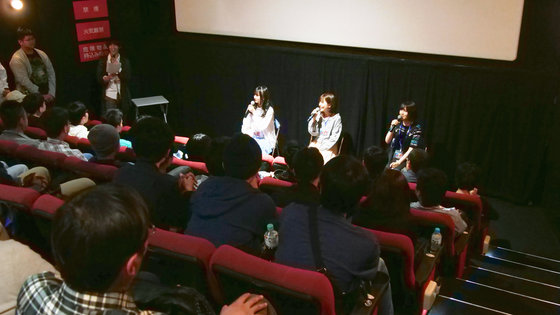 Furthermore, when three of Wiseman asked if there was a scene of "I want you to see the Wiseman of this story", the fourth episode was instantly raised. Especially since the expression of Guru in the scene where Wiseman returns at the end of 4 talks is pretty and recommended it, please check it if you are interested.

The fourth episode "Osel hold" WEB notice / TV anime "Last period - Endless helix story -" - YouTube


Furthermore, about the performance of characters appearing in the animation "Last Period". It seems that the performance of Reina Uena who plays Noine and Mi seems to be interesting, especially Mi does not cry "Miu", but he seems to have a variety of performances using different voices. In addition, Mr. Masuda's acting Iwasar has only serifs, but the next time there is a serif for the next notice, it seems that this is represented only by "o".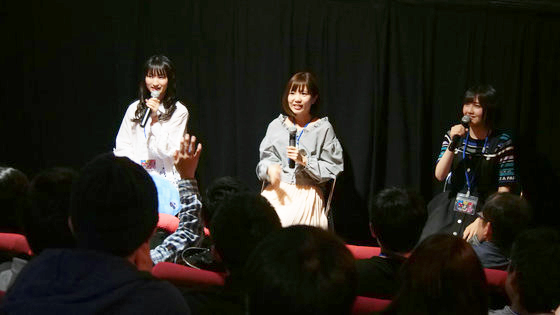 So, in the future it may be interesting to look at the lines of Iwasaru at the next notice.

Episode 3 "Today's Life" Web Preview / TV Anime "Last Period - The Story of a Never-ending Spiral" - YouTube


Such a precedent screening & mini talk is also safe.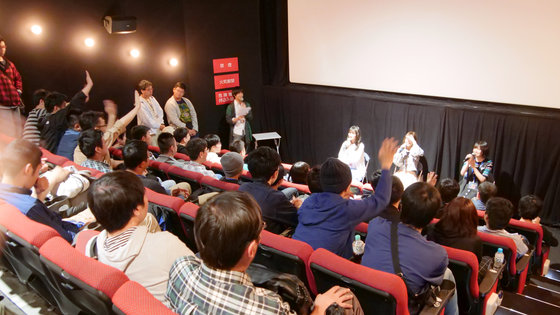 After the event, the official Twitter account has tweeted with three pictures.

today# MachiasobiThank you for visiting my event at
It was a full day of Raspilian projects, could you have enjoyed it? Tomorrow I will also be exhibiting at the Poppo Street shopping street, so please come and have some free time ♪Raspili# lp_animepic.twitter.com/pgWeJVQah 8

- Last period formula (@ last_period)May 5, 2018