"Visual LightBox" free software that can create photo gallery page using LightBox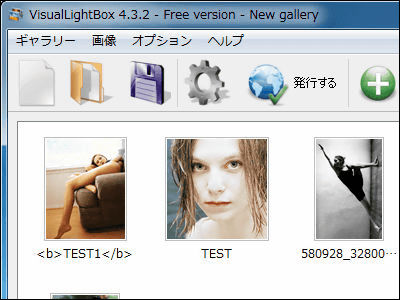 "Visual LightBox"Is a light box with a few clicks (a type dialog box that prevents other operations until it is closed once openedModal dialog"JavaScript application for displaying large images using" Style Photo Gallery "software is easy to create.

It features an intuitive operation such as a simple user interface that you can easily add photos to the window with drag and drop, and it is software compatible with Windows and Mac. In addition, Japaneseization is also possible.

For details on how to use etc. From the following.Visual Lightbox JS: Free Visual Generator for Lightbox 2 Script for jQuery or Prototype. JQuery Lightbox.
http://visuallightbox.com/

Click "Download" in the above page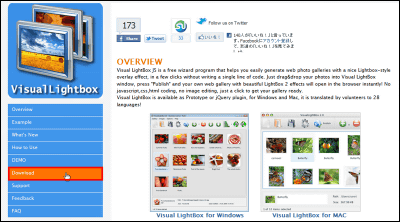 Windows users click on the left side, Mac users click on the right side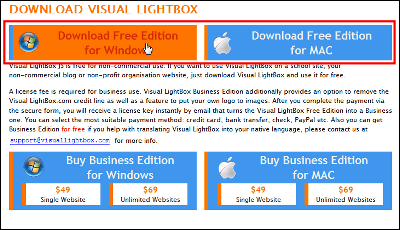 As you are prompted for name and e-mail address, please click "Register" after inputting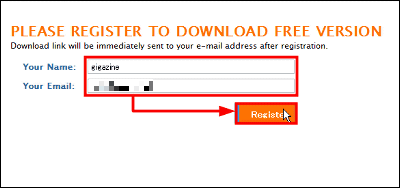 This kind of mail arrives at the mail address you entered, so click on the link in the red frame will start the download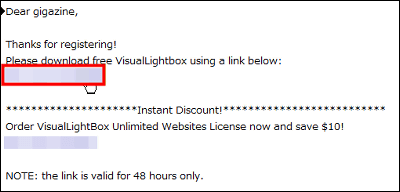 Let's unzip the downloaded compressed file




Click "visuallightbox-setup.exe" in the folder which is unzipped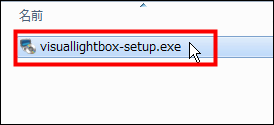 If there is no problem with the installation destination, click "Next"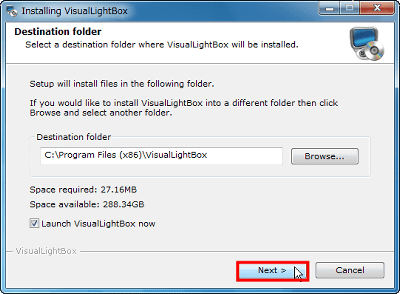 Click "Finish" to complete.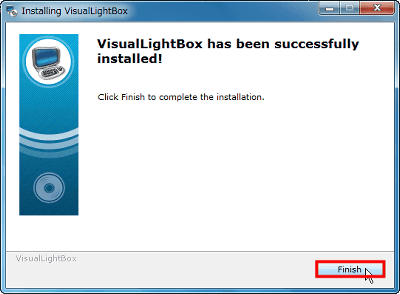 This is the main screen.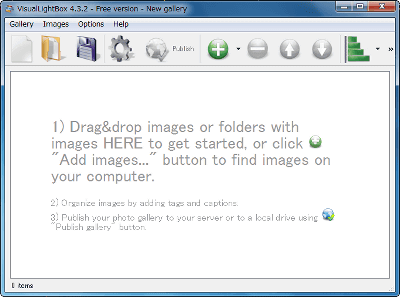 ◆ Japaneseization and basic functions

First of all, let's choose "Japanese" from "Language" of "Options" to make it Japanese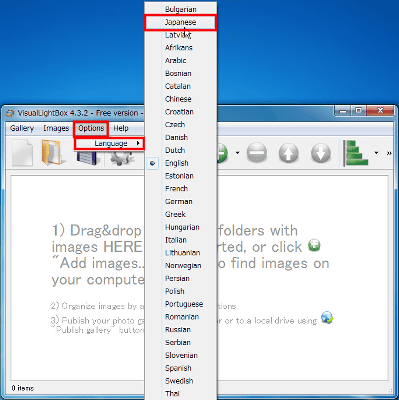 It became Japanese.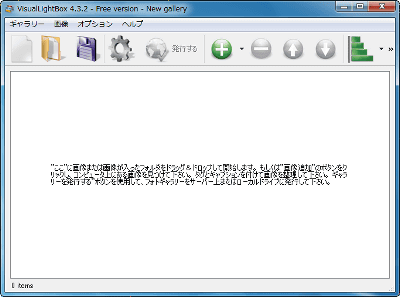 To add images Drag and drop image files and folders containing images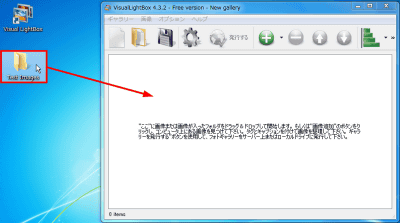 Or you can choose items by clicking "Image"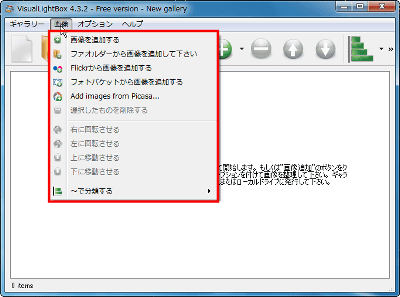 You can also perform the same operation by clicking the red frame button, and "Add images" "Add images from folders" "FlickrAdd an image from "PhotobucketAdd an image from "PicasaAdd images from "There are five ways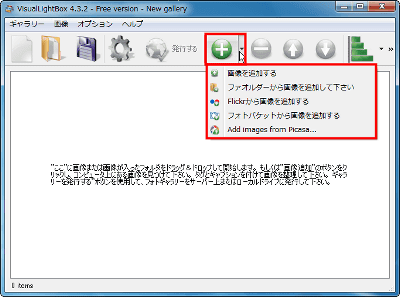 When I add an image like this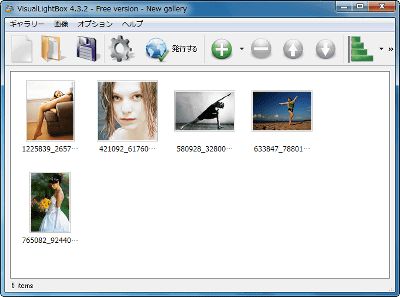 To delete an image, select the image you want to delete and press the red frame button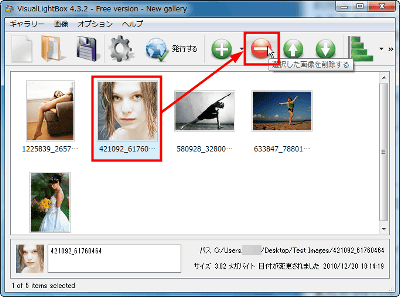 To change the caption Select an image and write it in the entry field displayed below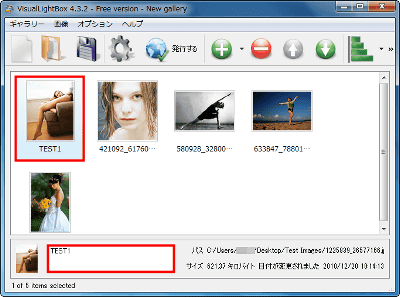 Also, in the caption you can use several HTML tags "b, i, u, span, a, img" etc. to emphasize text and links, but "div, dl, form, h1, h2 , H3, h4, h5, h6, hr, noscript, ol, p, pre, table, ul "tags can not be used and are deleted automatically even if they are typed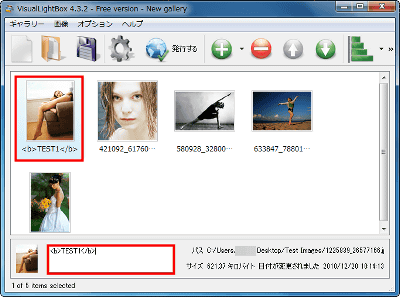 To rotate the image After selecting the image, click the rotation button of the red frame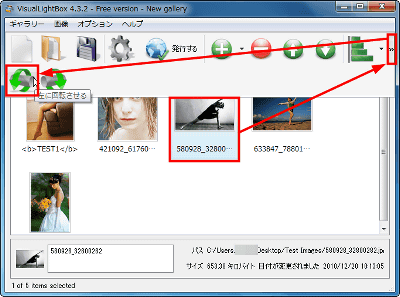 In this way, the image rotated.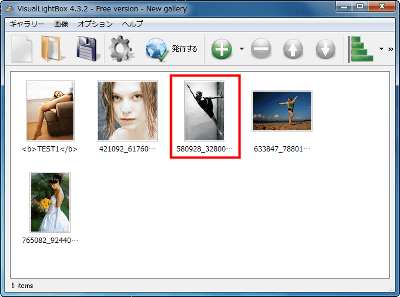 ◆ Various settings

Click the red frame to open the setting screen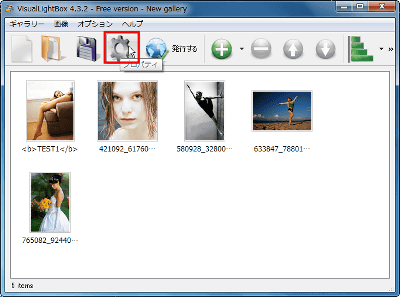 In "General" you can change the name of the photo gallery (the place where you added the photo), set the slide show and the zoom effect in the photo gallery, and set the engine to "jQuery" and "Prototype + script.aculo.us" You can choose from.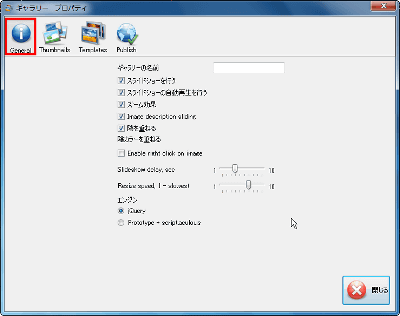 In "Thumbnail" you can change the thumbnail template in the photo gallery and the image quality, title etc. to the resolution of the thumbnail. In addition, you can choose from PNG and JPEG to save.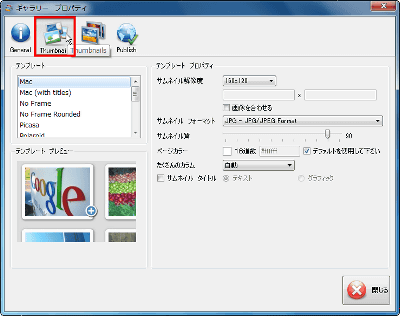 "Templates" can select a template of images displayed after clicking on the photo gallery, and you can select the size and quality of the photo. You can also set the background color and change the watermark.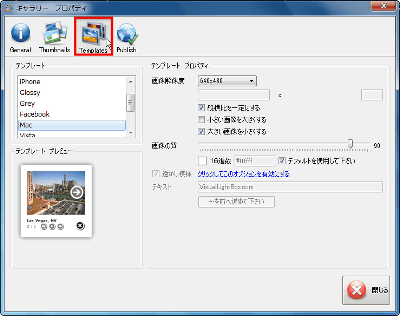 To save the setting, click the save frame button in the red frame and click OK.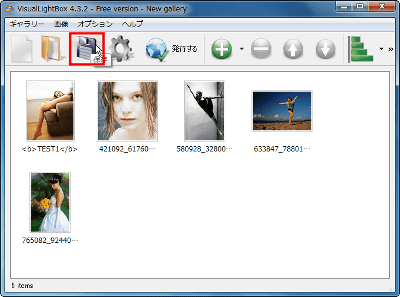 How to publish the gallery on the local drive

Click "Publish"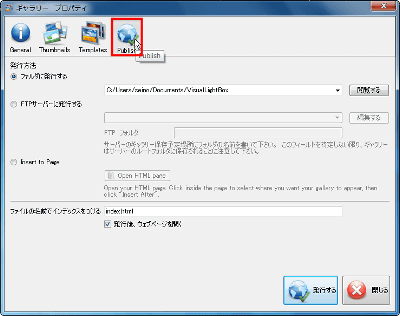 Click "Browse" to publish to the folder on the local drive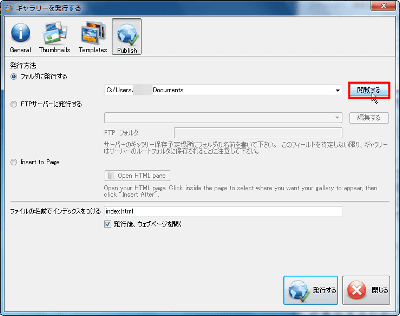 Select a folder you like and click OK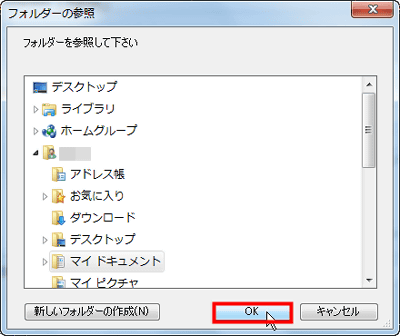 The photo gallery will be made public by clicking "Publish".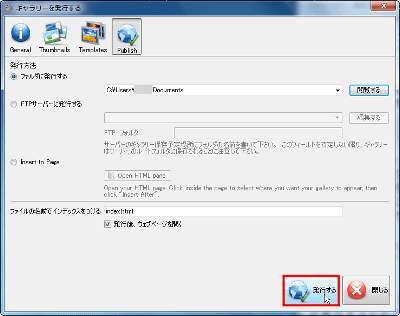 The browser was launched and thumbnails of photo gallery appeared like this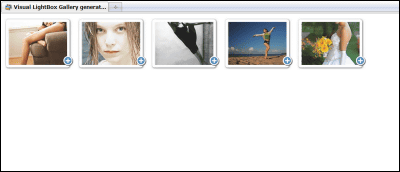 Click on the image to enlarge it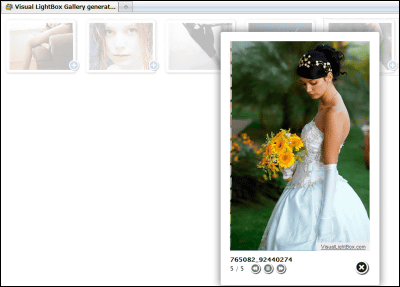 Slide show playback, fast forward, rewind is possible with the red frame part