Information on the "Solatorobo" quest download seventh and beyond revealed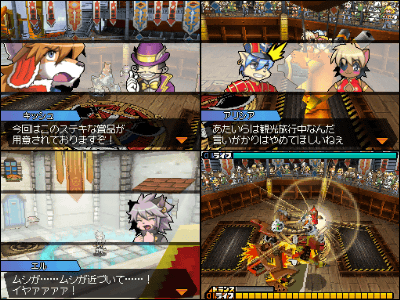 Action RPG "Solatorobo (SOLAROVO) Then to CODADownload quest ofWe started distribution every week from November 18However, the content of the quest after the 7th bulletin was revealed.

The fourth bullet delivered on December 9"Mamoru-kun" and "waffle" of CyberConnect-2 appeared, but what kind of episode will this time be?

Details are as below.
According to the press release of NAMCO BANDAI Games,I mentioned earlierQuest No. 6 "Data at Hutu's tower" will be delivered from December 23rd to December 30th, the seventh bullet will be delivered on December 30th and the eighth bullet will be on January 6th.

The content of each quest is as follows.

■ 7th "Prairie Kingdom Cup" (scheduled for delivery on 30th December 2010)
Kingdom of the Pontiff from the Prairie (?) Kingdom of the Knight Order Hosted by Cyan, Duelssip's battle "Prairie Kingdom Cup"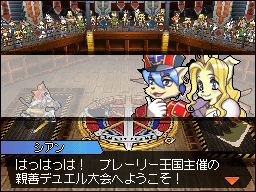 Does Red, who lost the mood of El, hurt Ell's mood with the victory prize?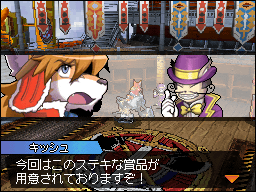 It seems that Alicia of the sky appears also ... ....?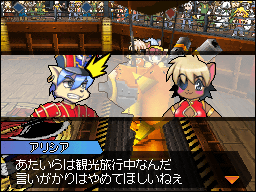 The battle scene is like this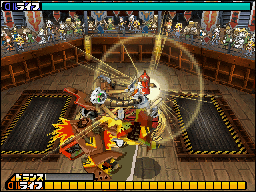 ■ Eighth "Aerobo GP Pharaoh Cup" (scheduled for delivery on January 6, 2011)
The genius scientist Melveyu asked me to test a newly modified simulation machine. This simulation allows two people to experience simulation space at the same time.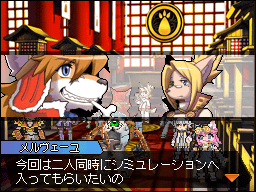 Subjects are Red and El.



What happened to Ell ... ...?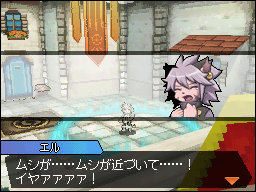 Fight to defend Ell Red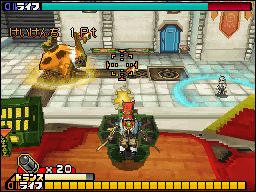 The official page of "Solatorobo (SOLAROVO) then to CODA" is below.

Solatorobo (SOLAROVO) Then to CODA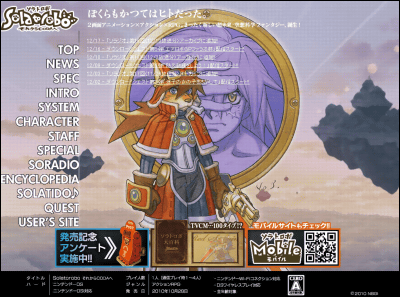 in Game, Posted by darkhorse_log