Eva Plastic model 's first colorful clear, first model Fujikyu limited model review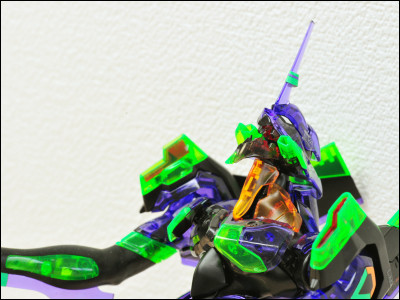 From December 11thFujikyu Limited Plastic model Evangelion first machine & drawn illustration goods 2nd bulletWill be on sale.

Especially, since this Evangelion first machine Plastic model seems to be the first colorful clear model ever as Eva's plastic model, I borrowed the finished product and tried various poses.

Review from below.
Speaking of Eva, this stupid way of standing is impressive.



Since the mouth can be opened and closed, I tried to runaway mode by opening my mouth to become this posture.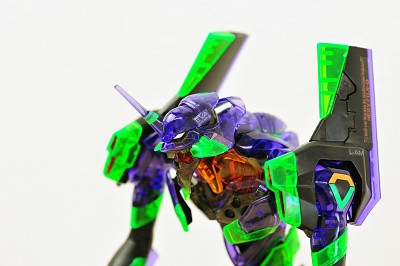 I tried to stand Katoki standing. It seems that the superiority of this way of standing seems to be a good looking even with a somewhat bad robot, but Eva's slim and cool, so it may not be worrisome to pose too much.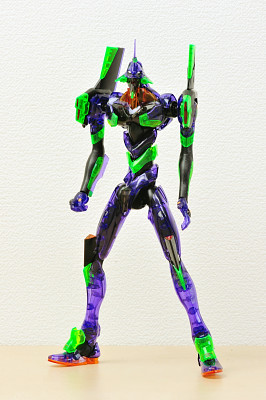 Feeling staring at Giori. It looks like ferocity is transmitted even if it is not runaway.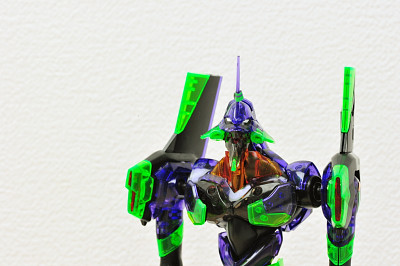 Just keeping it just stands out because there is no trick, so let's try taking various poses. The hand has become a replacement type, and it is changed according to equipment such as a progressive knife and a pallet rifle.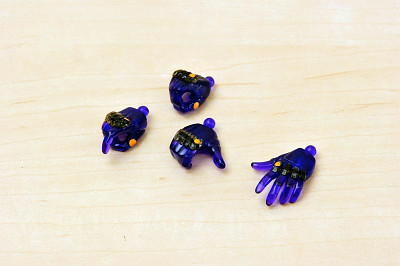 So I tried equipped with a knife. It feels like when I challenge the 4th apostle on the TV version.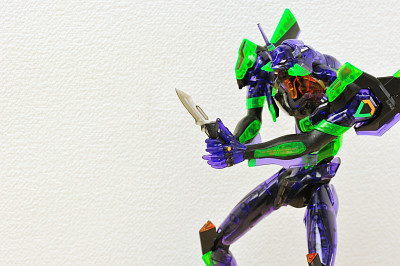 Apart from the knife for the hand, the built-in knife of the shoulder is also reproduced. Unfortunately, we can not withdraw and equip it here.



Now equipped with a pallet rifle.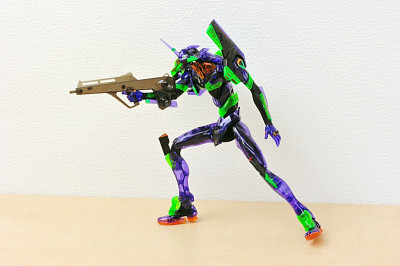 I think that it was only the 9th apostle of the television version surely knocked down the apostle with this weapon, but as Eva's equipment it is popular alongside the knife.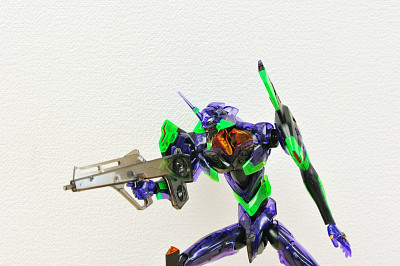 Take off weapons and enter runaway mode. I am trembling back and roaring.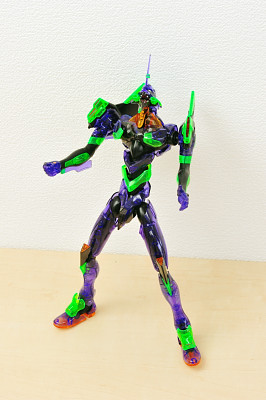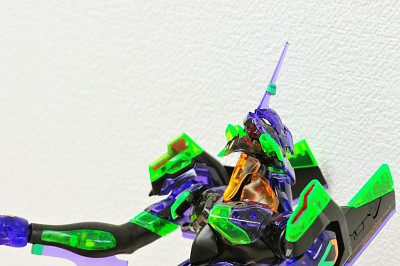 Next check the back. It is a really slender figure.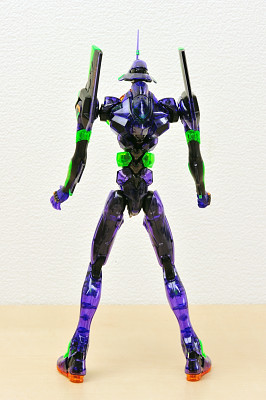 Speaking of where you are concerned on your back ... ...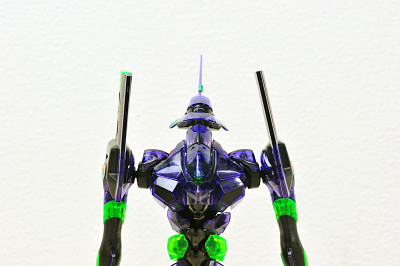 Connection of umbilical cable.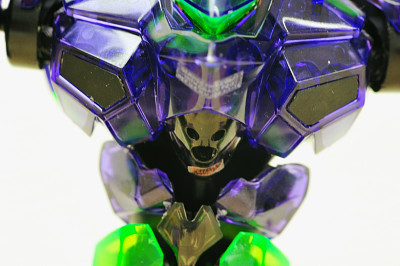 It is made so that cable can be properly connected. With this I do not mind the activity time and it's okay.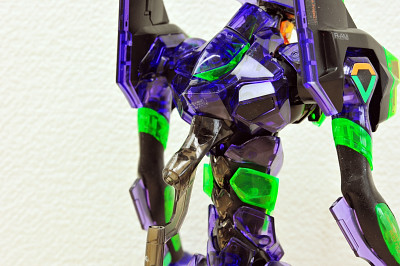 In addition, there is also a small gimmick inside.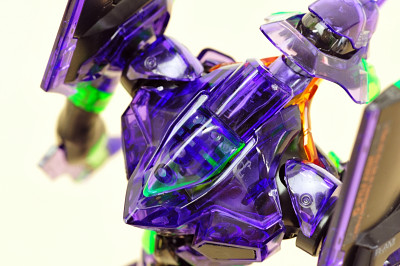 First, lift up the parts on the back ... ...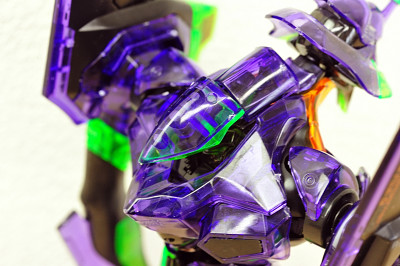 Next, push the parts behind the neck forward.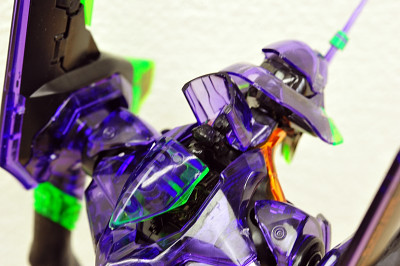 Pull the parts on the back side again ...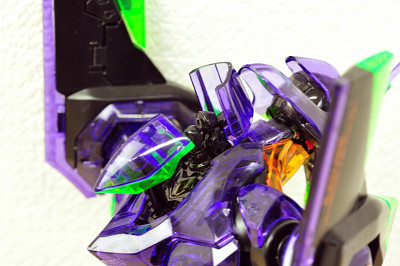 Entry plug appears.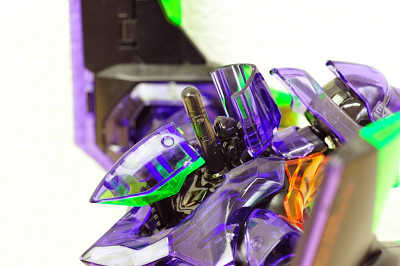 Shinji-kun is riding properly.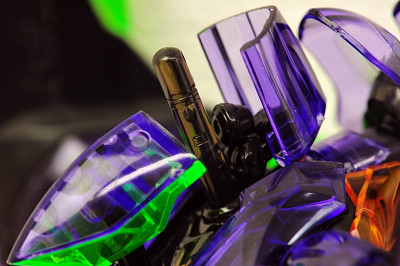 By the way, putting the entry plug under your feet is about this size. Even in the television version and the new theater version, the entry plug was destroyed by the battle with the reference machine taken over by the apostle, but it was squeezed or chewed by Eva, but the life was saved great.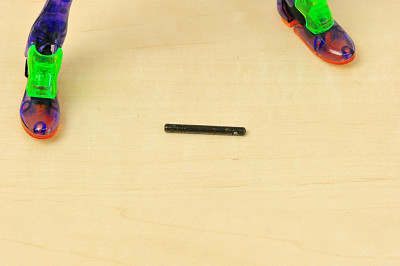 As this Eva is Fujikyu specification, marking of "EVANGELION × FUJI-Q" is pasted like this.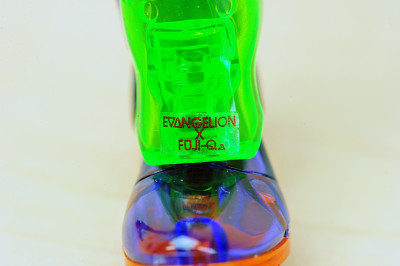 The same is true for the parts of the shin.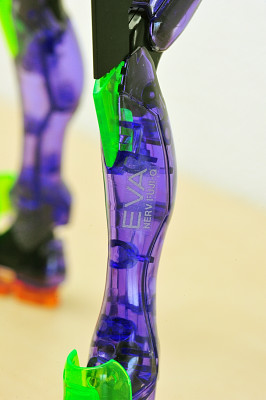 This is a special marking seal. It is also possible to become EVANGELION WORLD 's thought whether it is an ordinary Nerf mark, and make Eva into a Fujikyu specification of a ridiculous spirit. Also, stickers can be affixed to mobile phones other than Eva, sticking on nails and playing.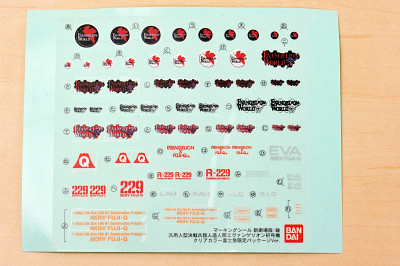 Fujikyu Limited Plastic model Evangelion first machineIt is on sale for 4,200 yen from today.Fuji-Q HighlandEvangelion store limited sale limited quantity (1 person up to 12), since mail order is pears, people who wish want better to hurry to Fuji-Q Highland.