The Perfect Reproduction of Evangelion Unit-02 "YOU CAN (NOT) ADVANCE" Edition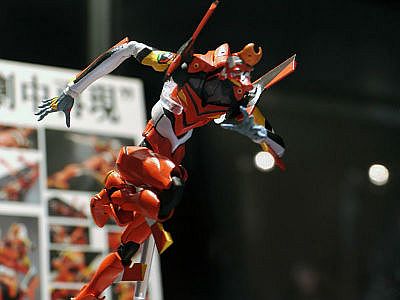 It's natural that there are some deformation and omission on reproducing action figure of anime robots, so we have lived with the resignation, that there will be no perfect Evangelion adaption to plastic figure, especially the one appeared and showed the most dynamic action in the latest Evangelion: 2.0 You Can (Not) Advance.

But BANDAI accomplished this difficult job. They brought EVANGELION Unit-02 movie edition plastic figure to TAMASHII NATION 2009, the exhibition held in Akihabara UDX. They also brought movie and comic edition of Unit-01, and Petit Eva to the site.

There might be some spoiler for those who haven't watch the movie.

Read on for detail.

TAMASHII NATION 2009 Autumn
http://tamashii.jp/special/tamashii_nation/

The Unit-02.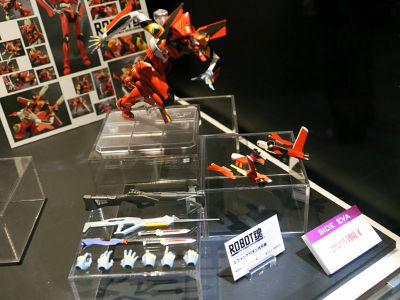 Comes with compatible weapons and hands.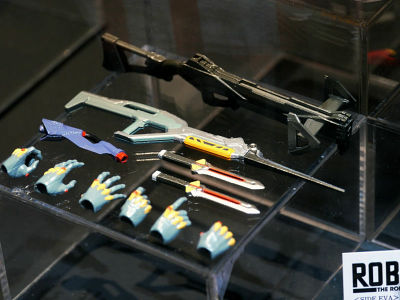 Airborne unit can be attached to Unit-02.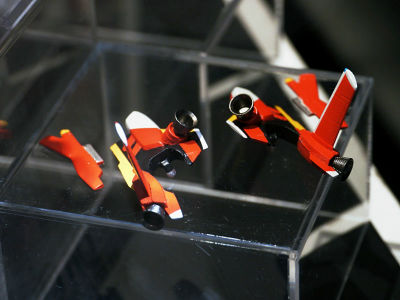 A lot of joints enables any posing you want.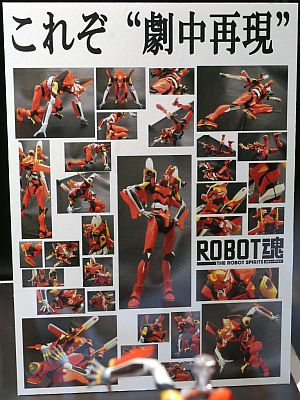 Displayed in running form.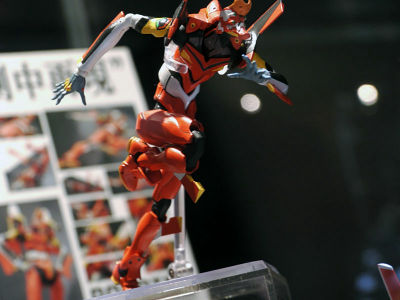 "Awakening" Unit-01 appeared in the 2nd movie.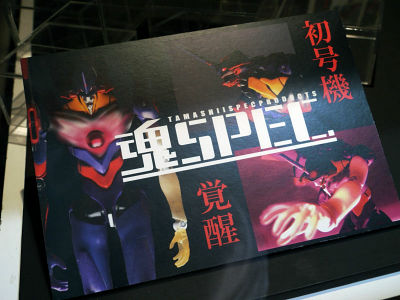 Once beaten, but pilot Shinji's anger brought it back to the fight.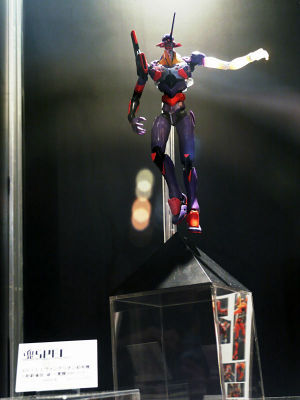 Overfull energy has covered up its left arm lost during fight.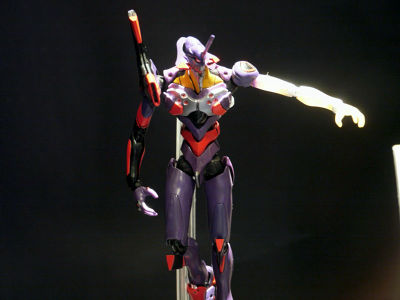 The "Super Evangelion", the enhanced Evangelion Unit-01 appeared in the comic Evangelion Anima, which takes place in the parrarel universe where Human Instrumentality Project has not initiated.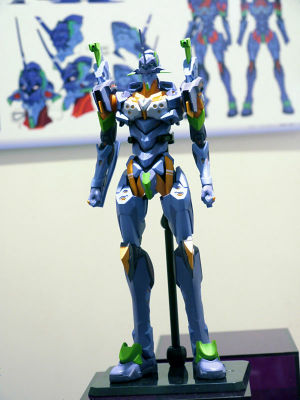 More muscled.


These Unit-01 and Unit-02 are on "sample only" condition, waiting for more brush-ups.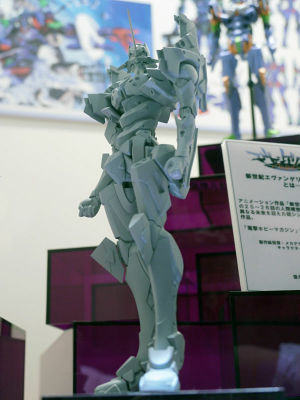 Petit-Eva, the super-deformed Mari Illustrious Makinami.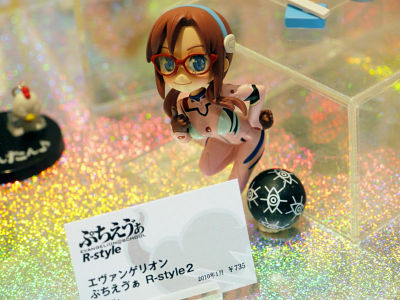 And Asuka Langley Shikinami.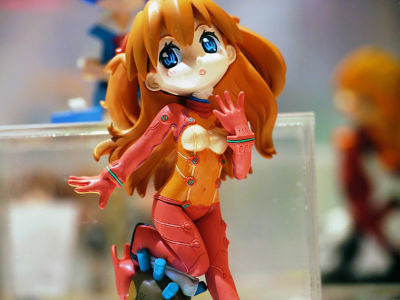 Rei with lunchbox set.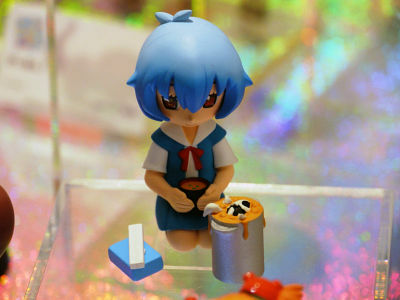 Related Post:
"Evangelion SUS Figure Project", 1 metre tall Unit 00 made of Stainless Steel and Titanium - GIGAZINE

1 metre tall "GIGANGELION" Unit-01 and Evangelion Mini 4WD at WONDER FESTIVAL 2009 [SUMMER] - GIGAZINE

"Adam" Embalmed in Bakelite from EVANGELION - WONDER FESTIVAL 2009 [SUMMER] - GIGAZINE

Review of theatrical novelty on "Evangelion: 2.0 You Can (Not) Advance" premiere! - GIGAZINE

Pilgrimage to Tokyo-3, with "Evangelion Hakone Hokan Map"(1/2) - GIGAZINE

Pilgrimage to Tokyo-3, with "Evangelion Hakone Hokan Map"(2/2) - GIGAZINE