Acer announces the first Android tablet, and develops multiple models of different sizes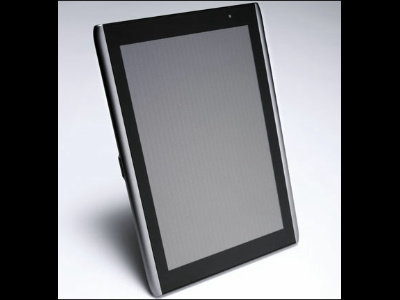 "The iPad is not as threat as it looks, it will not replace the PC"IPad's share will fall to the 20% levelAcer announced the first Android tablet, a computer maker second-ranked in the world, who is known for repeated remarks by CEO repeatedly.

In addition to deploying multiple models of different sizes, we realize high specifications.

The movie of details and actual operation is as follows.
Acer Unveils Tablets to Run Windows, Android - PCWorld

Acer Officially Announces 7- and 10-inch Android Tablets | Tablet Computers & amp; Androids, Acer Android | Tech News Daily

Acer 10-Inch Android Tablet: Hands On | News & amp; Opinion | PCMag.com

According to these articles, Acer seems to have unveiled its company 's first Android tablet at the press release for press.

The Android tablet is modeled with 10.1 inch and 7 inch displays, and models that are positioned closer to smartphones equipped with 5 inch display and 8 million pixel camera will also appear.

The body picture looks something like this.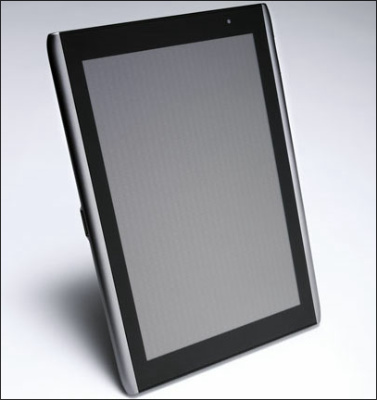 Unfortunately, although detailed specifications and product names were not disclosed, the 1-GHz processor was used for the 10.1-inch model and the 1.2-GHz dual-core processor manufactured by Qualcomm for the 7-inch model was adopted, It has a display with 1280 x 800 resolution, a front camera with 5 million pixels, a rear camera, and a mini HDMI terminal.

In addition, playback of full HD video of 1080p, FLASH contents, correspondence to multi-touch interface, etc. are done, wireless LAN and 3G communication function are also installed. The version of Android OS is said to be adopted for tablet terminal called "Honeycomb".

It looks like this is actually operating.

YouTube - Live from the Acer Tablet Unveiling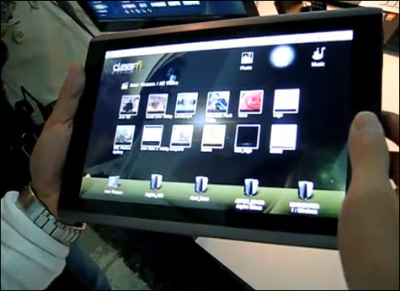 Incidentally, it is essential to expand content to lead the iPad and iPhone, which is preceded by Android tablets and Android smartphones, but also reveals that Acer launches its own online store.