What is the prospective Android 3.0 tablet "Motorola XOOM" released from KDDI?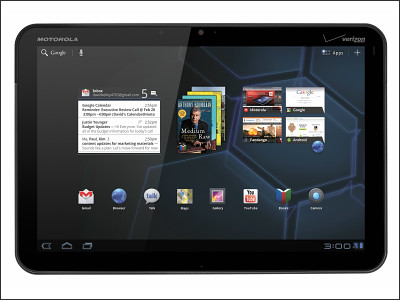 KDDI will be held on February 28New product launch,WiMAX compatible Android smartphone "EVO WiMAX (HTC EVO 4G)" and Android tablet "Motorola XOOM" will be releasedAlthough it became obvious earlier, I will introduce what kind of model "Motorola XOOM" is soon ahead of the domestic appearance.

The model adopts the newest tablet OS OSRORO 3.0 "Honeycomb", combining high specifications such as dual core CPU and high resolution display.

Details are as below.
Motorola Mobility, Inc. - Media Center - Press Releases - Verizon Wireless and Motorola Mobility Announce Motorola XOOM Tablet on Nation's Largest and Most Reliable 3G Network

This is "Motorola XOOM". It is an Android 3.0 tablet announced at the CES 2011 exhibition in the consumer electronics industry held in January this year.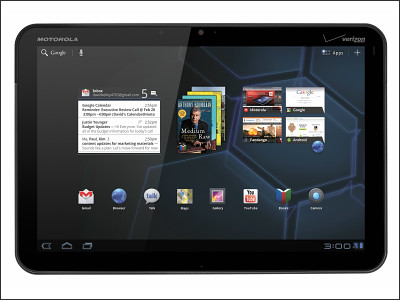 10.1 inch display compatible with 1280 x 800 display, 1 GHz dual core processor, 5 megapixel rear camera that can shoot 720 p HD movie, wireless LAN and so on. It has an acceleration sensor, electronic compass, gyro sensor, etc., and you can play games.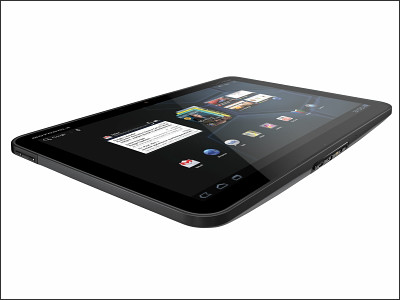 On the front is equipped with 2 million pixel camera used for video chat and so on.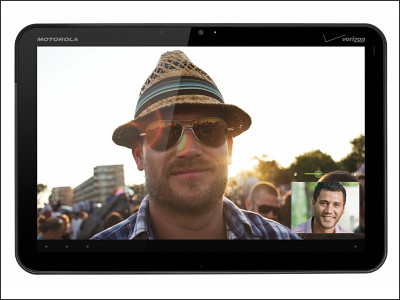 In addition to being able to play back FLASH content, it supports even 1080p full HD movie playback in addition to viewing on YouTube. We also support very high specifications such as support for output to LCD televisions etc. using HDMI terminal.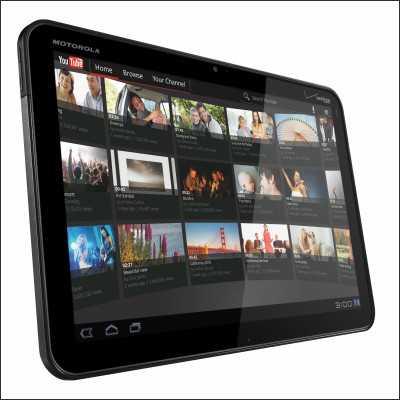 The introduction movie looks like this.

YouTube - Introducing MOTOROLA XOOM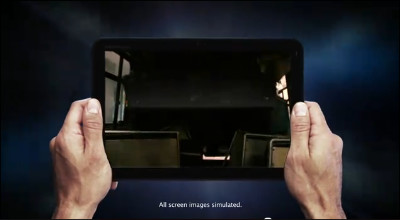 In addition, "Motorola XOOM" is scheduled to be offered on February 24 in the US model for Verizon, and the selling price which is worrisome is said to be 599.99 dollars (about 49,560 yen) for 2 years contract.

Motorola Mobility, Inc. - Media Center - Press Releases - Motorola XOOM Tablet to be Available on the Verizon Wireless Network on Feb. 24

Although it is a model that is not ashamed of the name of the "latest terminal", attention will be gathered as to what kind of specification the model for Japan will be.