IPhone 4 killer 's "DROID X" appeared full, Android smartphone penetration speed dramatically improving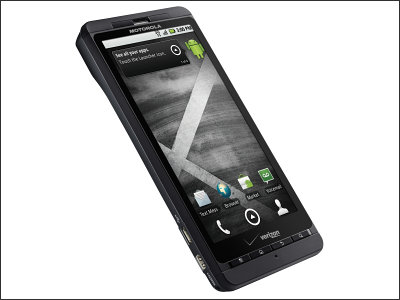 In October last year, the world's first iPhone killer high-performance smartphone "DROID" was adopted, which was the first time in the world to become the latest version of "Android 2.0" at the time, was announced, but today as the release date of iPhone 4, as the latest model "DROID X"Has been officially announced.

"DROID X" isThe smartphone 's wireless LAN routerization and the latest version that realized a faster operation than ever "Android 2.2"It is compatible with high-end models supporting playback of FLASH content as well as shooting of high-definition movies and so on.

Also, at the recital of "Android 2.2" held last month,Android smartphone which had been said that the number of activations per day was 100 thousand unitsHowever, the number of activations is growing more dramatically in just one month.

Details are as below.
Motorola Media Center - Press Releases - July 2010: DROID X By Motorola Lands On The Nation's Largest & Most Reliable 3G Network

According to Motorola's press release, the company is to release the Android smart phone "DROID X" on July 15th through Verizon Wireless, the largest mobile phone company in the United States, Verizon Wireless.

"DROID X" is a 1 GHz processor, 4.3 inch full wide VGA (480 x 854) touch panel, 8 million pixel auto focus camera with dual LED flash, 8 GB memory and 16 GB microSD card, GPS, wireless LAN (IEEE 802.11 N), Bluetooth 2.1 + EDR, 3 axis motion sensor, WEB browser compatible with Flash Player 10, etc. It also supports shooting and playback of 720p H.264 format movies.

Although the OS adopted at the time of shipment is "Android 2.1", "DROID X" corresponds to the update to "Android 2.2" which is offered in the late summer, so that "DROID" etc. can be updated at the same time It is said that. The selling price when contracting for two years is 199 dollars (about 17,900 yen), and the corresponding communication method is CDMA 2000 same as Japan's KDDI.

This is "DROID X".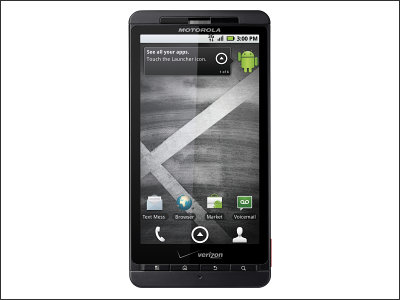 back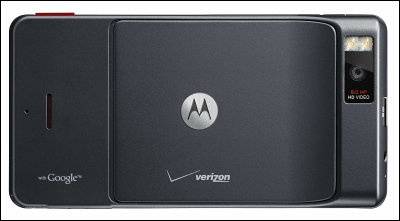 right side. There are a shutter button and a volume switch.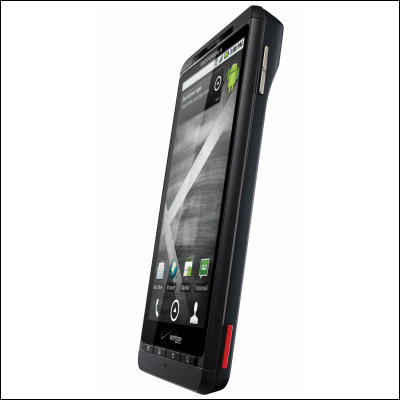 The left side is equipped with a microUSB terminal and an HDMI terminal that can be connected with a high definition television. We also support DLNA which can play HD video over the network.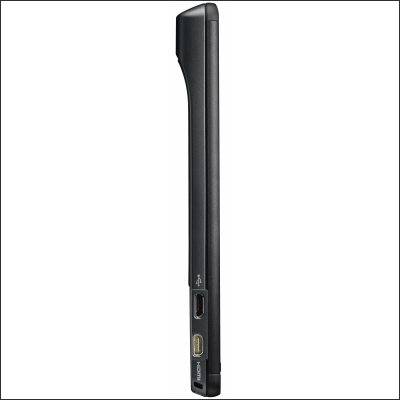 The Android smartphone was supposed to have 100,000 activations per day as of May, but the current number of activations per day which has been one month has been said to be 160,000 , And the application registration number to the application distribution service "Android Market" also reaches 65,000.

A recital of iPhone OS 4 (iOS 4) held in AprilApple thought that it sold 50 million iPhones, but thinking that the number of Android smartphones sold will reach 58.4 million if the current pace of "160,000 a day" continues for one year And maybe the day when the Android smartphone withdraws the iPhone with total sales volume on days not so far.
in Mobile, Posted by darkhorse_log