K-ON !! "Lawson K-ON !! Fair Tie-up Product" review, which was aware of the strength of love by fans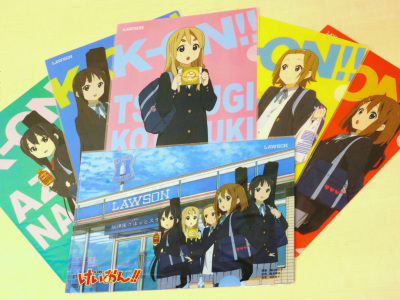 From November 9 Lawson and popular animation "K-ON! !"Collaboration campaign has started. I bought a tie-up product right away ... ... but a terrible fact was discovered there.

9 am at 9 am, the nearest Lawson"Chocolate snacks and mini-cases have sold out customers at midnight"And there is a word hard to believe from the clerk. I called all the neighboring Lawson and looked for inventory of chocolate snacks and mini cases, but because it was "sealed", chocolate snack seems to have been bought out and finally finds one chocolate snack I could not do that.

If you inquire about the schedule of re-arrival to the LAWSON customer consultation room by exhaustion,"There is no schedule of re-arrival at present, it is sold only for shop front stock"And that. I was told again of the fear of the "K-ON !!" fans.

That's why the review of products that we managed to get on other than chocolate snacks (sealed) is from below.Lawson: Lawson Limited Keio !! Fair Tie-Up Product

This is all items purchased this time. Chocolate snacks, if you leave just one ... ....



"Heart K-ON !! Mini Case" (399 yen for each tax included) All six species. There are five members of school tea time after school, and a group of all members.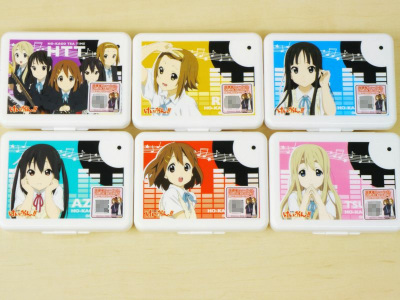 Hirasawa Yui version.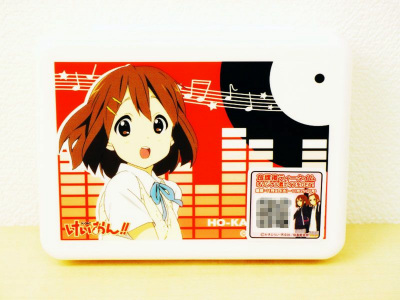 Mio Akiyama.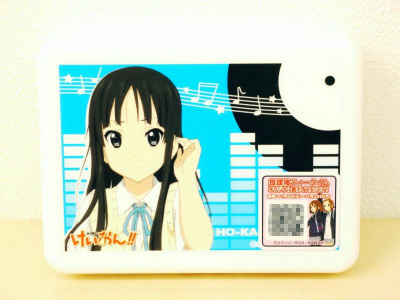 Tainaka Ritsu.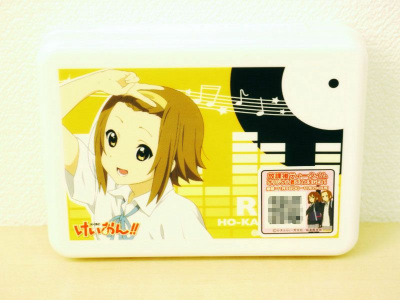 Kotobuki Tsumugi.



Azusa Nakano.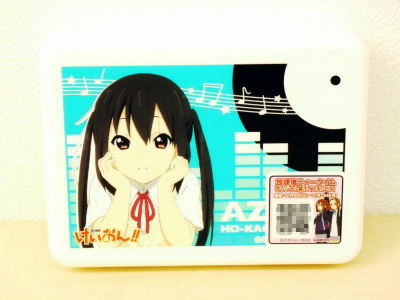 tea time after school.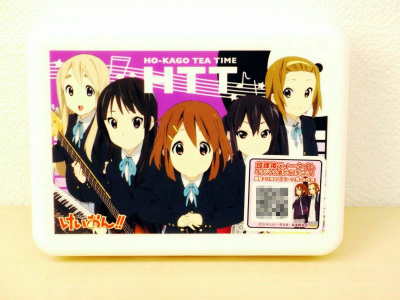 Backside. The approval mark of TBS is stated.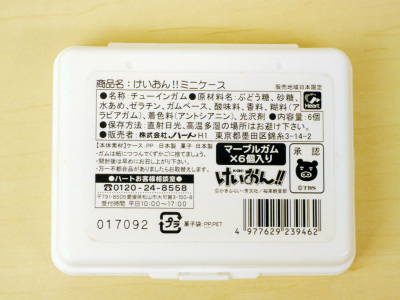 There is a round gum inside.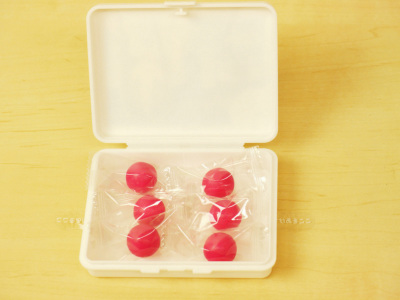 "After school cocoa" (168 yen each tax) All five species. Five members are drawn on each package.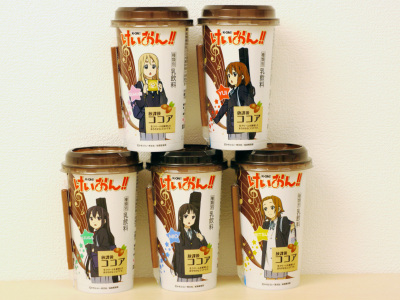 Only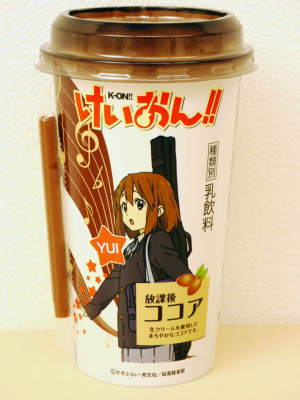 Mio.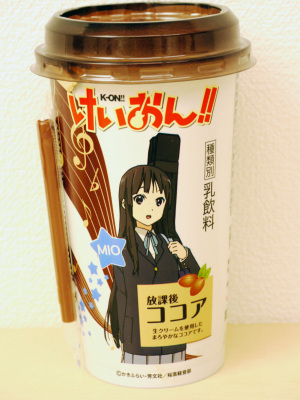 Ri-chan has lowered the convenience store bag of Lawson.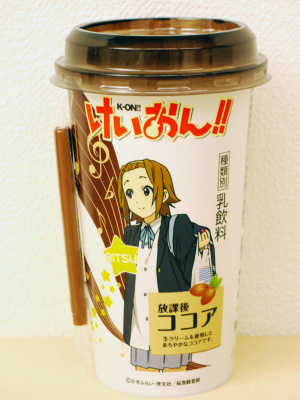 Wheat. It seems that I have something to say while holding a premium roll cake.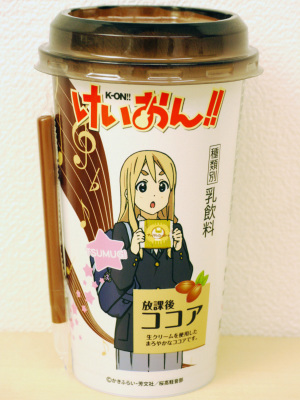 And Azu-san.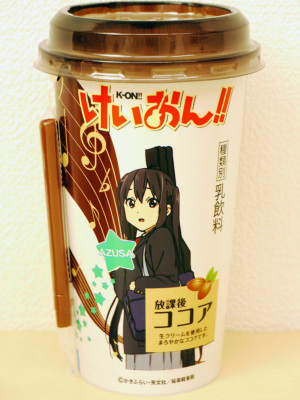 Raw material notation. Somehow the product name is written as "K-on !!".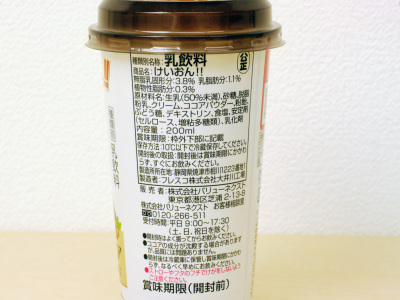 By the way, the QR code which can obtain the original arrival voice is stated in all of the goods purchased this time. You can enjoy conversations about Lawson such as Yui and Lia, Mio and Azusa. Detail isLawson's PageFrom.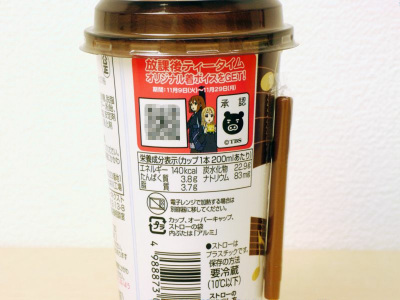 The taste was milk cocoa with reduced sweetness.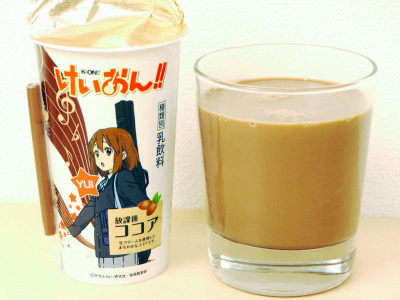 "K-on !! Ichigo Jam Toast" that also appeared in anime. It seems that I talked about what I was eating in one episode.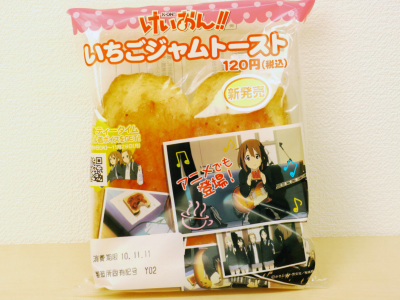 Backside. Yamazaki made bread manufactured.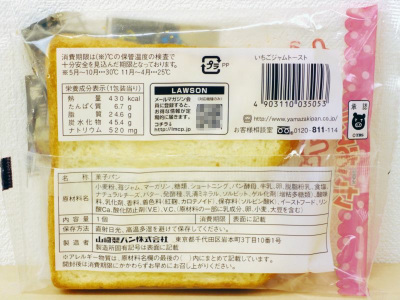 The taste is surprisingly crisp and the fragrance of the jam is refreshing. Bread looks like oil, but when you try it is not such a thing, it feels like you can eat crispy.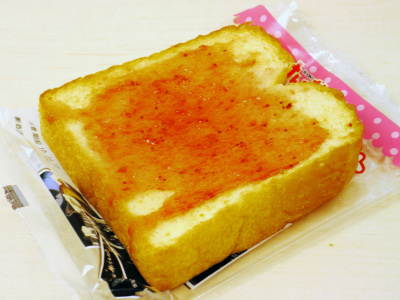 Next, likewise, "K-on! Yakisoba bread" that appeared in animation appeared. In animation, Mio received a yakisoba bread from a fan club member, and it was a key item to be a catalyst to show off his poems at a tea ceremony with a fan club.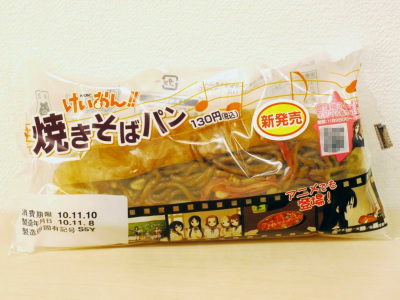 This is also Yamazaki made bread.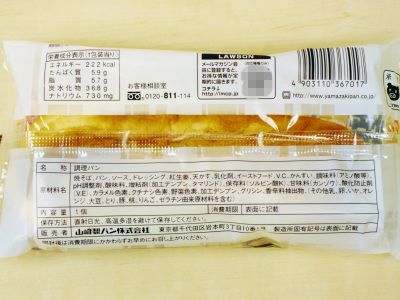 Indeed normal yakisoba bread ...... I thought if it was fried, it was a little accented.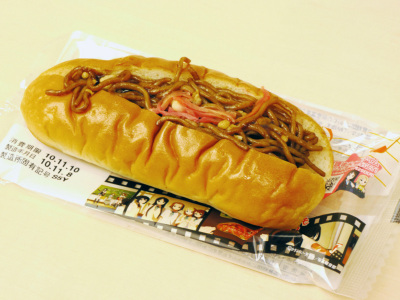 Next is "A snack, petit-shu caramel rusk" (105 yen including tax).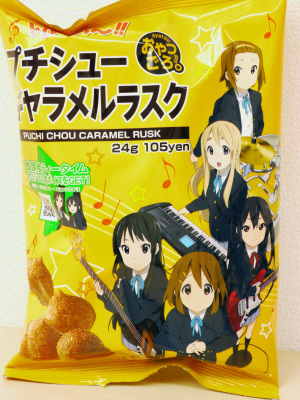 The back side is Yui and Guitar.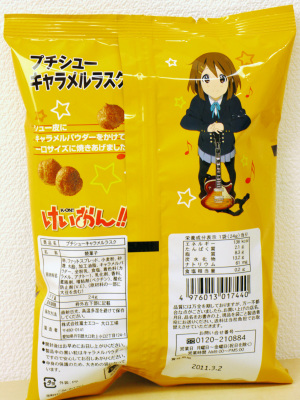 Feeling fried shoes that do not contain anything inside. The taste of caramel was not that strong.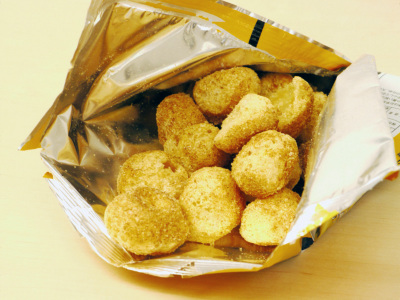 It is also "a snack, a caramel corn custard pudding flavor" (105 yen including tax). A shot of 5 people was packaged.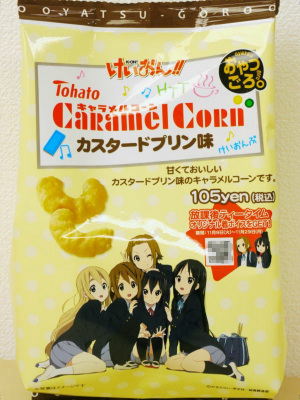 There was no character on the reverse side.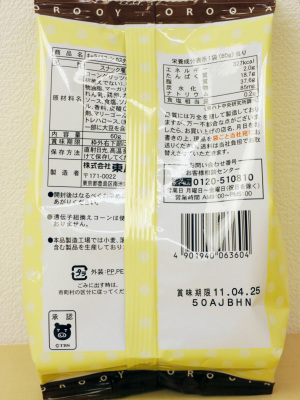 It is much tastier than the original caramel corn. When it is said to be a custard pudding ... it is a difficult place.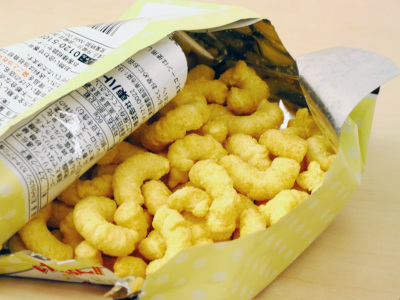 At the end of the tie-up product is "a snack, fluffy time according to the strawberry shortcake flavor" (105 yen including tax). I am curious about strawberry shortcake flavor.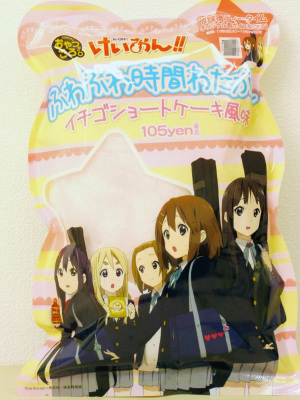 The reverse side is the only sexy shot.



Appearance is an ordinary man who made pink color, but the taste is certainly a bit different ... ... but it seems that it was difficult for him to express a strawberry shortcake.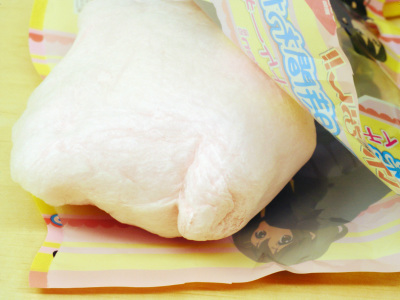 Lastly, an original clear file that gets one when you buy two snacks of interest. Five members of tea time after school, colors are different for each character. In addition to these, six types of versions of Lawson stores are included.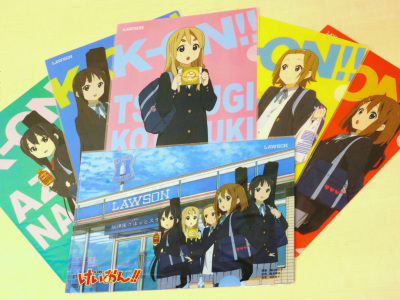 Hirasawa Yui. Yui was red.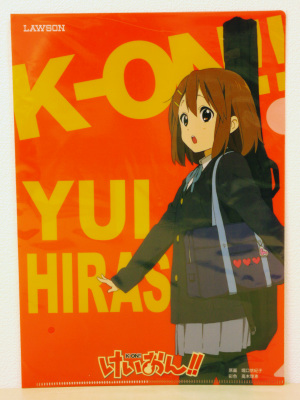 On the back side, the musical instruments in charge are drawn. Yui is a guitar.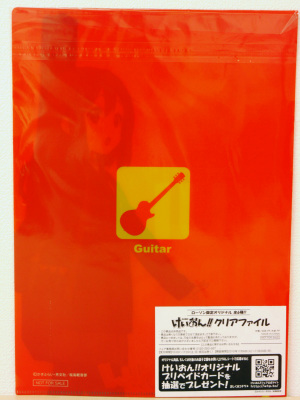 Mio Akiyama is blue.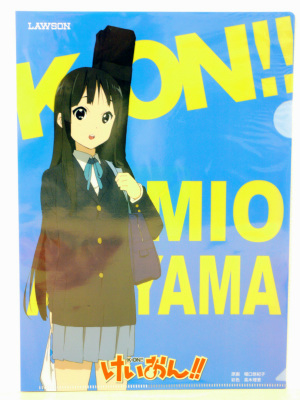 Mio is the base.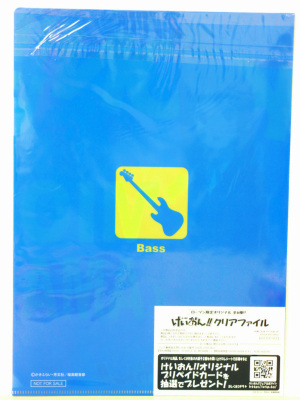 Tainaka Ritsu. yellow.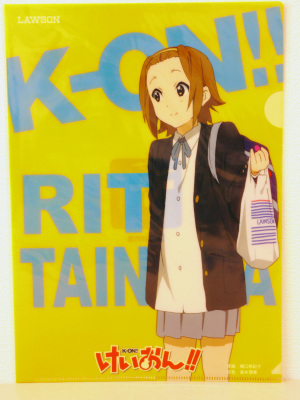 Rits are drums.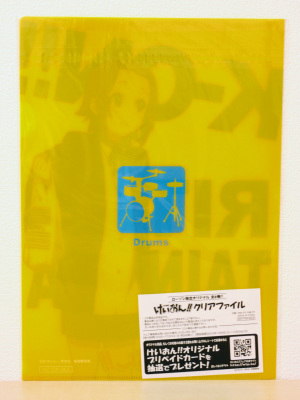 Kotobuki pongee is pink.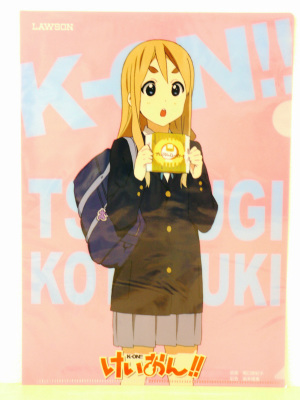 Tsumugi is the keyboard.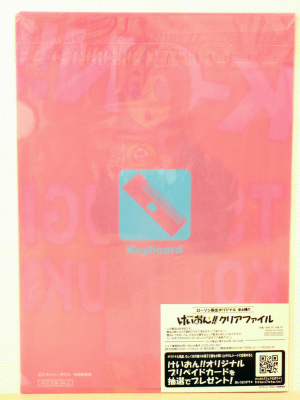 Azusa Nakano. Green. I have an afternoon tea.



Azuyan is also a guitar.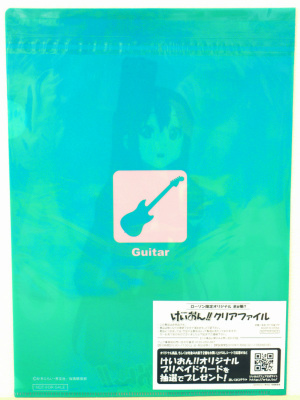 Tea time after school and Lawson.



On the back side is a tape written as "K-on !!". It seems to be a tape displaying opening subtitles with animation.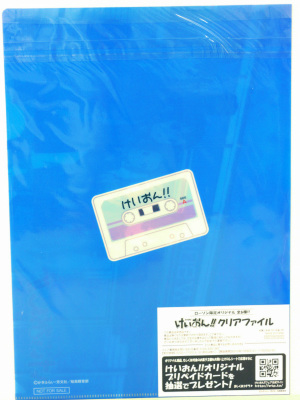 Unfortunately this time, unfortunately, I could not obtain "Keio! Sealed Chocolate Snack" (138 yen including tax), K-on !! I was made aware of the fear of the fans, originally, the strength of love It was. For now, it is said that there is no schedule of restocking so far, so congratulations for those who completed all including seal.

In addition to tie-up products and wearing voice, clear folders"Keep drinking tea in the afternoon!" Goods "And"Receipt Entry Campaign Original Prepaid Card Present"Campaign such as campaign is done in parallel. If you are interested please visit Lawson near you.