"Supermarket!" "Mugi-chan's Eyebrow" Taste Review Review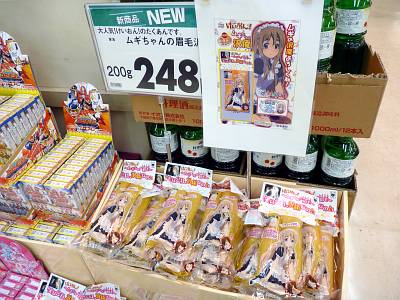 The character Kotobuki Tsumugi (Atsuki Tsunugi) appearing in "K-on!" Of manga and manga works set in the light music section. She is commonly known as Mugi-chan, but it is expanded in the original by the fact that her eyebrows are thick, coupled with color and shape, it is actually Sawan's, but that is "Cucumber cucumberFamous forTokai picklesIt was commercialized by.

I thought that it would not be seen so much at general stores because of the tie-up food of the late-night animation, because I was stuffing with food, so I bought it and tried eating it because I found a place selling at supermarkets.

Details are as below.
"Mugi-chan's eyebrow" placed in a corner of the supermarket.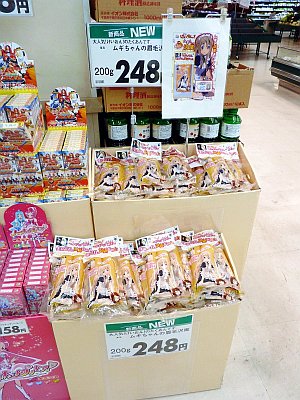 There was a publicity image that printed out and was purposely stretched.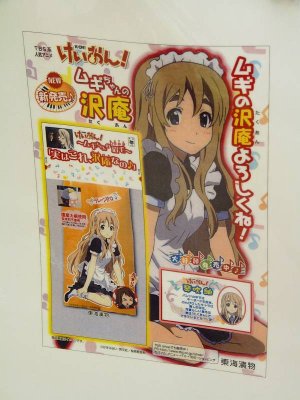 Sawan herd who is full of plenty.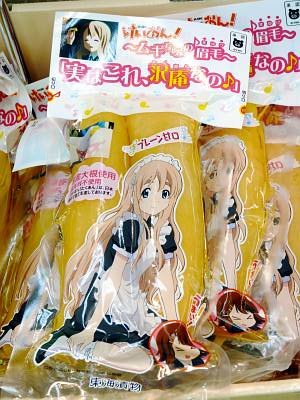 There is a sausage of "Tensou Sentai Gosei" and "Heart catch Pretty Cure!" Next to the corner of character goods.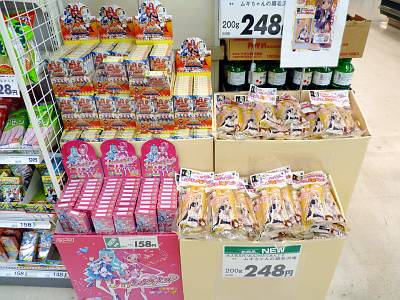 "It's popular! K-on! It's Takuan, Mugi's Eyebrows Angan." It is a product name which you do not understand if you do not know it.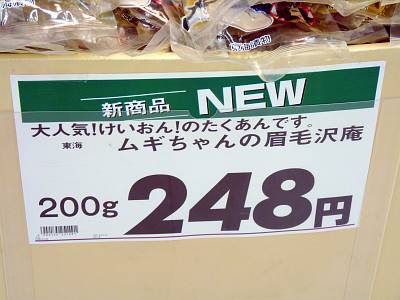 The main part of the package is an illustration of Mugi who is in the form of a maid for some reason.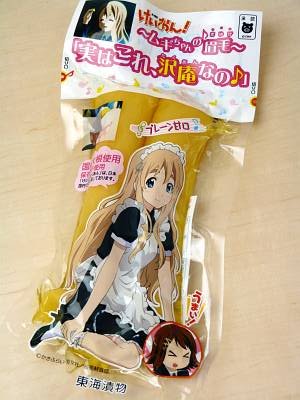 In anime, there was a shock scene to remove eyebrows "Actually this, Sawani." This is a story in Yui Hirasawa 's dream, but the only one who ate Sawan - an is saying "Umaid!"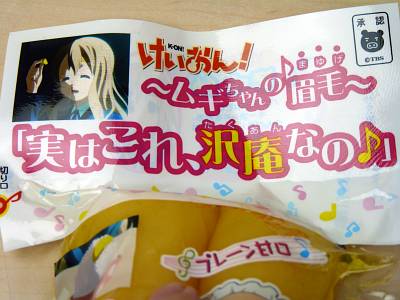 Character introduction on the back of the package.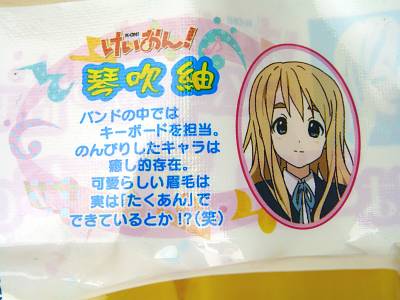 Raw material name.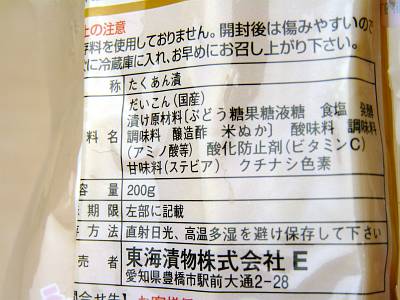 Nutrition component indication per 100 g.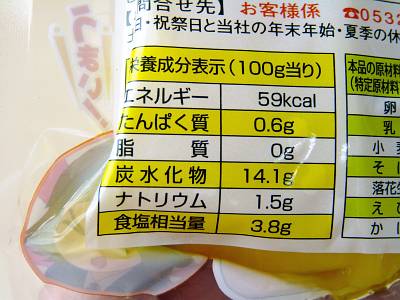 This is Sawasan of contents. If you cut from above it looks like an eyebrow.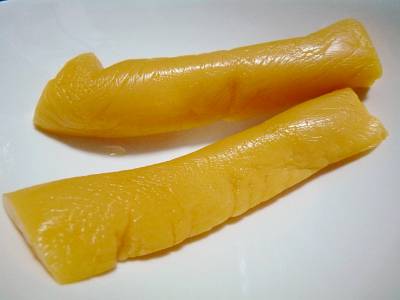 The taste was slightly acidic and it was a sweet seasoning with few unique characteristics of pickles and it was a feeling that children were also considered to make it easier to eat. The after school tea time of the band appearing in "K-ON!" Has won the first weekly album ranking as an animated character, and the second period series "K-ON !!"OP song and ED song also monopolize first and second placeAlthough it is popular, I feel that it is quite courageous to purchase supermarkets.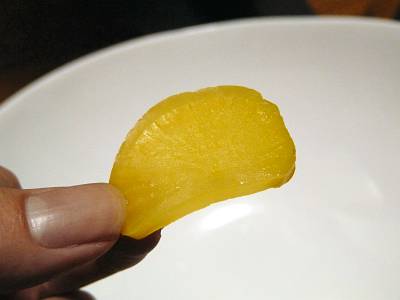 K-ON! × Tokai Pickles ~ eyebrows of Wugi ~ "Actually, this is Sawan's ♪" - Tokai Pickles