NTT DoCoMo's 2010 winter spring model, the entire lineup of smartphones revealed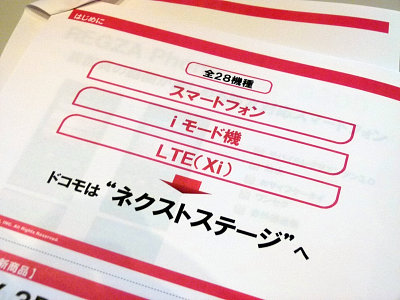 Today is doneNTT DoCoMo's 2010 Winter Spring Model Presentation, The lineup of all models of smart phones that the company is planning to release is revealed.

In addition, the line-up of the winter spring model will be a total of 28 models.

※ Android OS version was added

Details are as below.
Sharp's 3D touch panel smartphone "LYNX 3D" will appear. 3.8 inch liquid crystal and Osaifu-Keitai, One Seg, infrared communication function. We plan to upgrade from Android 2.1 to 2.2 in the spring of 2011.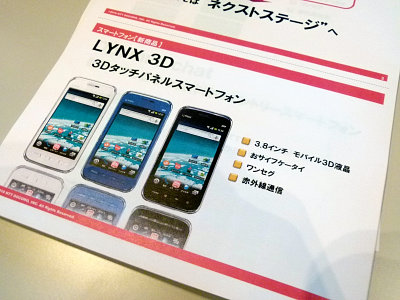 In addition to the one-segment, infrared communication, and Osaifu-Keitai functions, Android smartphone "REGZA Phone" equipped with approximately 4.0 inch liquid crystal with waterproof performance appeared. This version will be upgraded from Android 2.1 to 2.2 in the spring of 2011.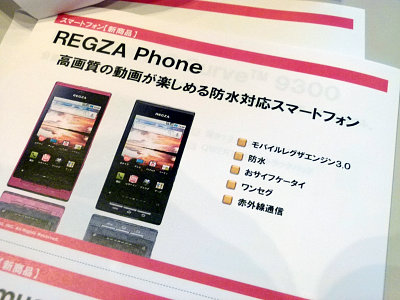 The entry model Android smartphone "Optimus chat" is equipped with QWERTY keyboard. We adopt "DoCoMo menu" which anyone can use immediately, OS version is 2.2.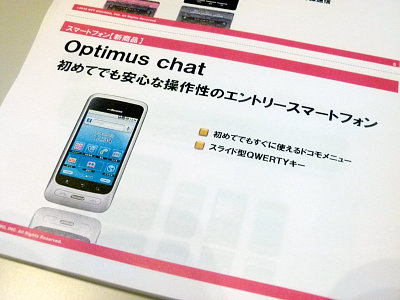 BlackBerry Curve 9300 model for Japan popular smartphone in North America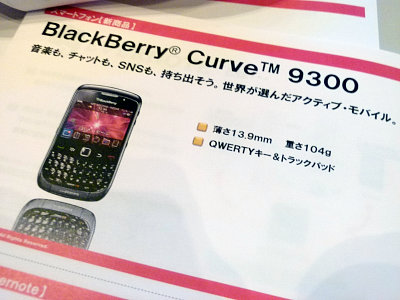 Evernote is preinstalled on Android device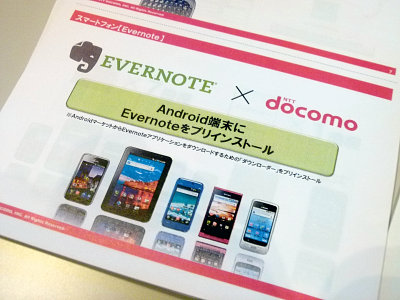 Specification of "LYNX 3D"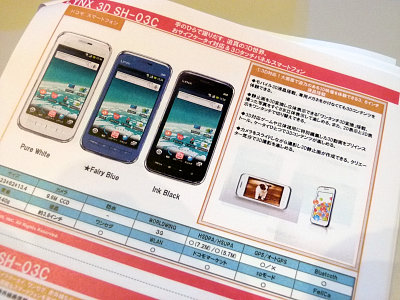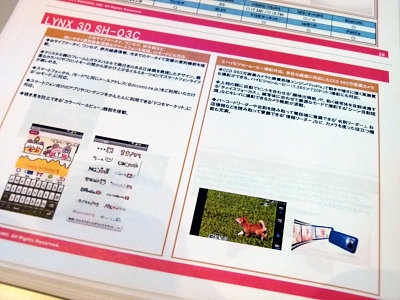 Specification of "Optimus chat"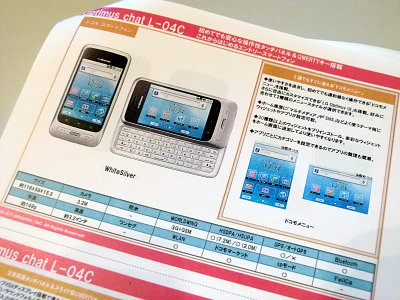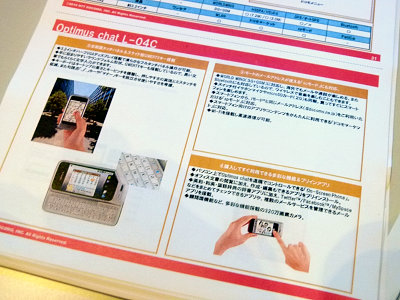 "BlackBerry Curve 9300"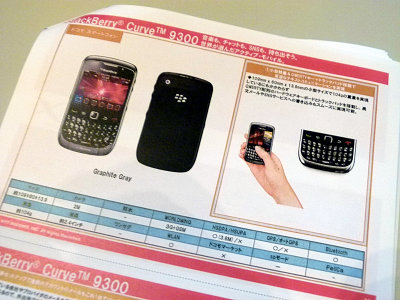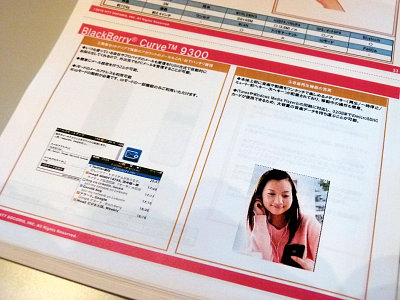 "REGZA Phone"