Ultra high definition liquid crystal display overwhelming iPhone 4 "Retina Display" has appeared, and it is compatible with full HD with the world's smallest size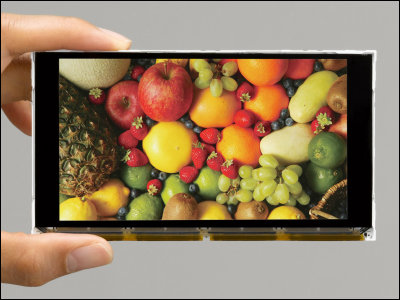 Apple's iPhone 4, which was released in June this year, features ultra-high-definition "Retina Display (3.5 inches, resolution 960 x 640)Although it is equipped, overwhelming it, further super high definition liquid crystal display appeared.

Despite being the world's smallest size, full HD display is possible.

Details are as below.
Established as Toppan Printing and Casio Computer as a shareholder on April 1, 2010, the company develops and manufactures and sells small- and medium-sized displaysOrthus TechnologyAccording to a press release sent from the company, the company said that today he developed the world's smallest full high-vision TFT color liquid crystal panel.

The newly developed liquid crystal panel is based on HAST (Hyper Amorphous Silicon TFT) technology which realizes high definition and high aperture ratio, and optimal design that evolved microfabrication technology, liquid crystal orientation technology, panel drive technology It was a model that took full advantage of 4.8 inches and realized full high vision display.

This is the display developed this time.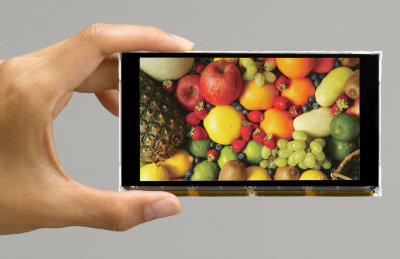 This display is the world's smallest direct-view color liquid crystal display, and the number of pixels per inch realizes 458 ppi, which is overwhelmingly higher than iPhone 4's "Retina Display (326 ppi)". The viewing angle is 160 degrees (up / down / right / left), the number of display colors is 16.77 million colors, the color reproduction range is NTSC ratio 72%.

By the way, because it realized high-quality display of full Hi-Vision standard with compact screen size, commercial use such as monitor screen of broadcasting high-vision camera, clear image with high definition display is required It is regarded as optimal for equipment, etc. At present it seems that it is not considered to be mounted on smartphones and the like.