We have interviewed the scene of "Special Effects Kingdom Special - Challenge from Screening Sci-Fi" that Revives the Majin and Daimon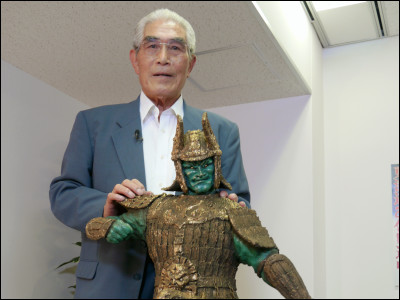 On Saturday, October 9 (Sat) from 21 o'clock, at the Japanese movie specialty channel "Special Effects Kingdom Special - 5th Daiei Challenge from Sci-Fi Live Action ~"Is being broadcasted.

This is a unique plan for Japanese movie specialty channels dealing exclusively for Japanese movies, featuring a number of special effects movies remaining in Japanese film history. In the 5th bulletin, we will broadcast a special feature of Daiei special effects movies such as "Great Demonic" trilogy, "Youkai Great War", "Transparent Manifesting" and 14 works at once. As a navigating program of this series, Fuji Television's Shinsuke Kasai announcer, a special specialty make-up guru Tegami Haraguchi as a special guest, greeted Mr. Hashimoto who played "great devil" "Daiei special effects are thoroughly analyzed! ~ Daiei Continuing to challenge the possibility of special effects 60 -"Is being broadcasted.

This time, I interviewed the performers and interviewed the performers. How, I served as a special effects director at that "Gamera", and I was able to talk to Mr. Yasaburo Tsuzuki who is currently drawing a new idea specially.

A valuable interview, and the state of the interview are as follows.
Japanese Movie Specialty Channel "Special Effects Kingdom Special - 5th Challenge from Screening Sci-Fi"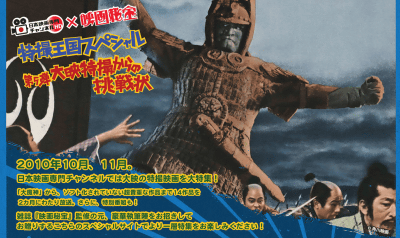 The story was heard by Mr. Hashimoto who played the great goddess in the "Great Devil" series, and profound knowledge in special effects, himself also a special effects movie "DEATH KAPPA deskappaTwo people of Mr. Tomohiro Haraguchi who is director, draft, special modeling.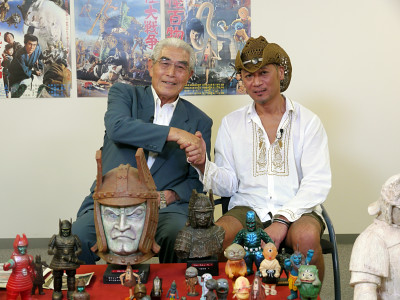 All the things here are collections of Mr. Haraguchi.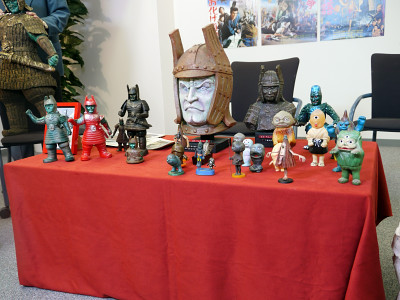 The powerful great female face. It is due to Mr. Takayama Ryosaku who was in charge of molding of the great devil in the first movie.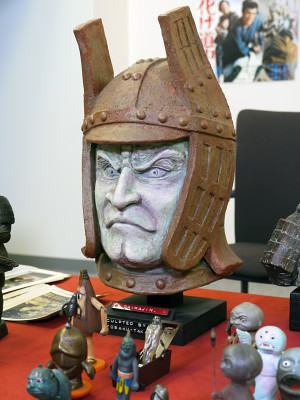 This is a bust.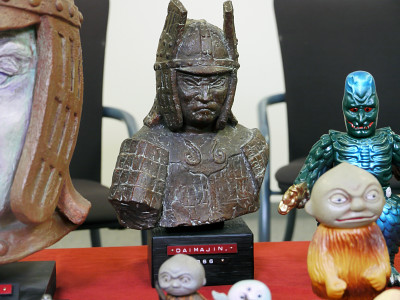 Even when becoming a toy, power is not compromised.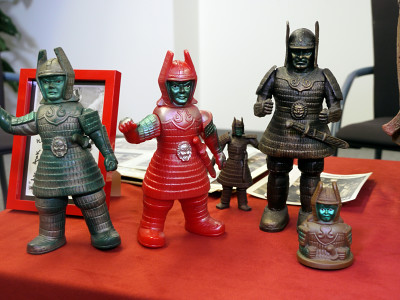 Q:
Do you have an impressive episode at the time of shooting "Majin deity"?

Hashimoto:
It was also the time that I did "big devil" as I began to learn about the play and it became interesting and there was a feeling that the movie was completed and "I was worth doing". Shooting was a very painful journey, but I was glad that I finished it. I got a presidential award that rarely appears since Daiei Tamiya Jiro and everyone was envious. The actor is doing it with the feeling that "I will be the leading character someday", so in my case I am proud that I was able to play the leading role of "great goddess" and "monster big war" daimon.

Daimon is in the picture on the bottom right. It is Hashimoto san who is playing.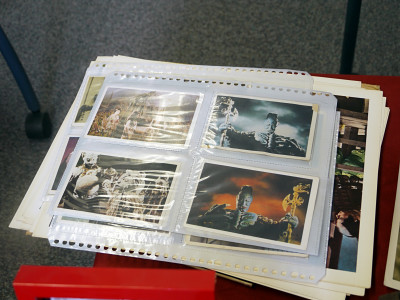 Q:
Do you have any comments on special effects of recent movies?

Hashimoto:
Recently, I have not seen much movies etc, but I think that it can be done easily by looking at commercial images. However, in my case I am wearing a suit like an armor, because I am wearing a suit that is easy to move, I can not say it unconditionally. Also, there may be differences between the historical drama and the contemporary drama.

Haraguchi:
Recently, "Where there are keiki", the methodology and the technology of the making method are different, but I feel that nuance and texture similar to the appearance of the movie "great devil".

Q:
I will visit Mr. Haraguchi who has a deep knowledge of special effects movies. Mr. Haraguchi seems to have been touched by watching the "great devil" at the movie theater when he was a child, but which movie would you recommend if you recommend it to the children now?

Haraguchi:
It is "Majin deity, counterattack". This is because children are the leading role, and stories are easy to enter, so even children can shake their minds.

Q:
By the way, what was the impression when you heard that it was a job wearing a suit (armor)?

Hashimoto:
"What kind of work is it?" I thought. By the way, I was surprised to hear that the main part of a movie (part of a historical drama, etc) and the staff of a special effects are the same when recording a program for the first time. It seems that all recent movies will be synthesized CG, but the blue back is a great technique with depth as well. I am fortunate for the Japanese movie if you know that such technology was used for "great devil".

Q:
Including Daimon and youkai, is the attraction of the stuffed animation of Daiei special effects?

Haraguchi:
Speaking of Daiei, he was making a gamera at the Tama River, and unlike the large demon that Mr. Hashimoto was playing with his eyes, he turned his eyes on with the electric decoration. Although there were monsters using electric decoration even in characters of Toho movies, Daiei may be characterized by the width of the width as it is from raw eyes to electric decorations. Speaking of Daiei Film, "Sci-Fi for Special Effects" is not made, but there are also points that special effects are inserted for movie production.

Yuyuki KurodaMr.,Fujiro MoritaDaemon Bromide with Ms. signature included. This time, Hashimoto's signature also entered, Mr. Haraguchi commented "It's feelingless".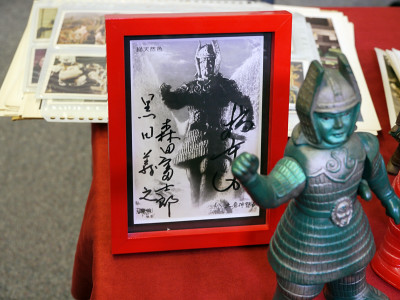 Haraguchi:
When the camera approaches the face of the great goddess in the last scene of "great devil" it looks like a very painful expression. It's not like the big devil of a stuffed doll, but the actor Hashimoto's power is wearing costumes of the great devil and is playing.

Hashimoto:
In the last scene there was a memory that was receiving intense lighting, so maybe it was dazzling and my eyes were moist. I do not know if that is the director's aim or coincidence.

Q:
In recent years there are many movies using CG, but what is the charm of the "great devil" different from them?

Haraguchi:
This is simple yet straightforward. "Great devil", there is a genuine article there.

Mr. Hashimoto and the great devil.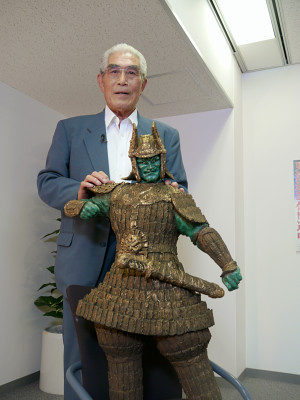 By the way, this great statue is what Mr. Haraguchi made.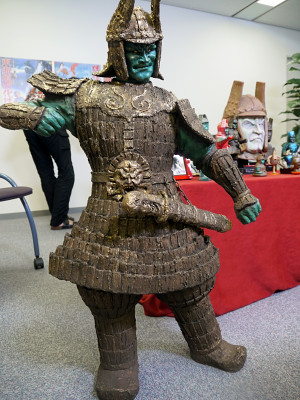 There is strength like the statue of Nio.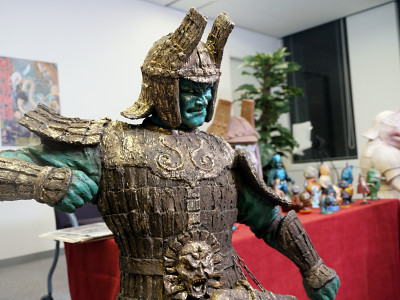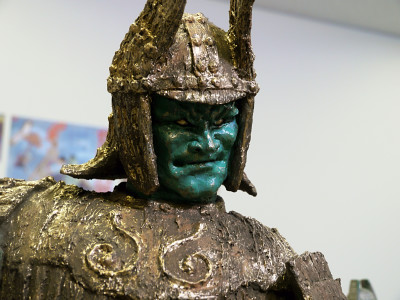 Statue of the Buddha before becoming a great devil.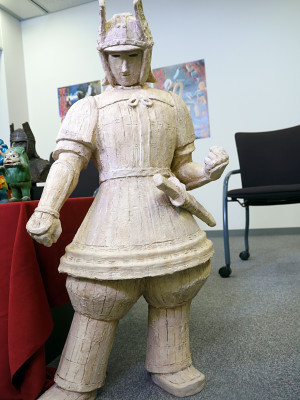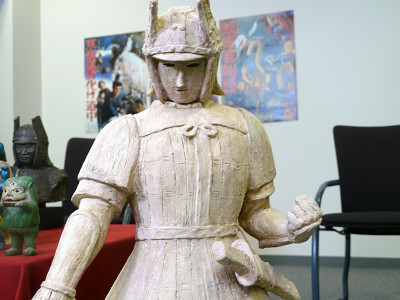 Thank you very much for all the stories that serve as a reference when seeing Daiei special effects movies.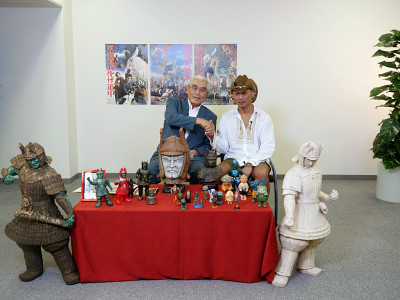 In addition, this interview was a veteran special effects man, I was able to hear the story of Mr. Yuzaburo Tsuzuki who served as special director at the Daiei special effects movie "Gamera" in 1965. It seems that there was a lot of hardship in dealing with the first special effects / monster movie of Daiei because it is still the dawn of special effects.

Mr. Yuzaburo Tsukiji.



GIGAZINE (hereinafter, G):
Gamera was the first special effects monster film as Daiei, but what kind of hardship did you have?

Tsukiji
In Daiei it is before Gamera "Large Group BeastI was going to do a movie called "We had a trouble with various problems. After that, I was making realistic things that I do not know if it is a main feature film or special effects. There was an offer from the president that there was no need to recover something by quitting the quails. Although the script was not yet decided, I was told that "Please write the promotion details tomorrow." So,Kazuzo TakahashiAnd Yojiro Saito gathered together and made it "Large Monster GameraThat was it.

G:
It was a project that was quite suddenly decided.

Tsukiji
Special effects are not just shooting models, there is a flow. It is not fun just that people wearing a costume rampage. I think that a movie must be a Pandora 's box. It is not just a handful box containing only smoke. I will give money to customers and watch them, so I will not make movies unless they are worth it. You must put your heart into Gamera. Sometimes it is sad, and sometimes it is fun. I always think that it is a gamera and it is a movie.

Tsukiji who speaks to Gamera, "You were serious."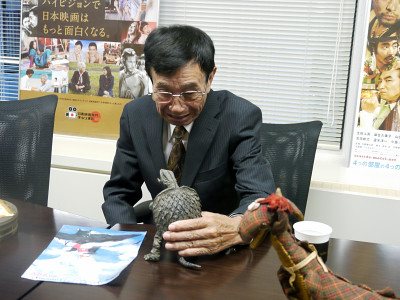 G:
Do you feel that a movie is not something you can enjoy going to see?

Tsukiji
In a bite, it is hard to make one thing (laugh) Do you plan on making it within a limited budget? Since there are only a few actors, after wearing the wig once, wearing the wig behind you and acting on a new person, trying hard and doing some hard work.

As everyone is alive, the curtain goes up in the morning. From there theaters of life begin. I repeat it everyday. So, no matter what happens, you can not get rid of it. I can not swing a sleeve, but it moves in that capacity, it was an old movie.

G:
I see. By the way, do you use the Internet or find out about yourself?

Tsukiji
I'm not interested in Internet or computer, but I'd like to do a lot of things ...... It may be in a hurry in life, but the key points of what to do The only thing we are doing is key points. It is not too late to learn a personal computer from now. I think that you can do more interesting things if you remember it, but you do not have much time.

Suzuki (Managing Director of Tsukiji Planning):
Tsukiji is all making it by hand, even if I do it with an illustrator.

Tsukiji
It is not "rice cake shop," but I am not alone. Both movies and special effects are so that baseball can not be alone.

I recently go to see the preview, but only the main works are seen.Meiji InoueThe director named me always tells me "Please watch the special effects of the current time", but I do not want to sell items that I imitated, so I do not watch it. After all, when you watch it you will want to touch it. I do not want it. That's why I do it on my own.

Suzuki:
Now is Tsukiji - san 's going to do it at his own risk is "Nezurabat".

This is "Horde beast Nesurabat." All this illustration is handled by Tsukiji.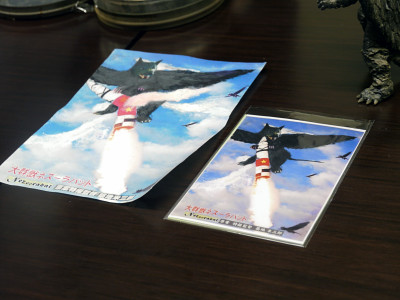 Tsukiji
I want to sell this work to foreign countries such as Southeast Asia. South Korean melodrama is entering Japan, but there are no soap operas in Japan. This will make the television extinct. I have to seek irritation from foreign countries. If you do it on television, I would like you to love more works.

G:
Thank you very much.

Many movie people, Daiei special effects movies made with the thought of "photo shops". This time, the following 14 movies will be broadcast on the Japanese movie channel.

"Great devil" October 18 (Monday), 19 (Tue) etc.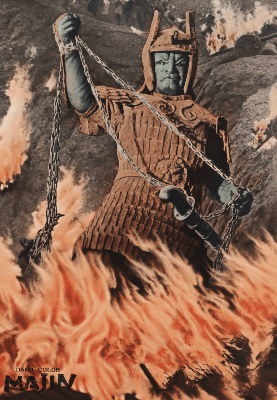 © Kadokawa Film

"Great demonic angry" October 19 (Tue), 20 (Wed) and others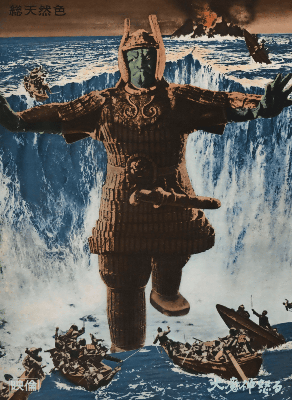 © Kadokawa Film

"Demonic Strikes Back" October 20 (Wednesday), 21 (Thu), etc.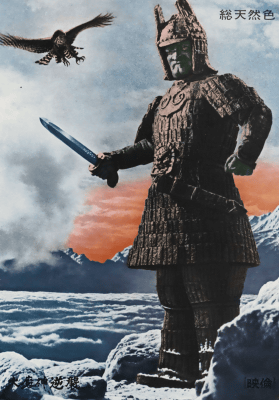 © Kadokawa Film

"The alien resides in Tokyo" October 12 (Tue), 14 (Thu) etc.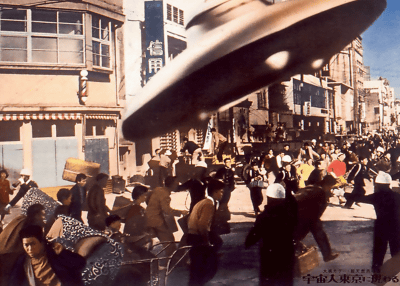 © Kadokawa Film

"Rainbow" October 22 (Friday), November 1 (Monday), etc.


© Kadokawa Film

"Clear human beings appearing" October 24 (Sun), 28 (Thu) others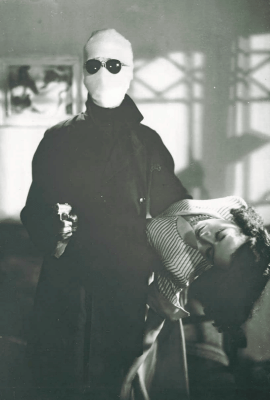 © Daiei Kadokawa

"Wind speed of 75 rice" October 18 (Monday), November 19 (Fri) etc.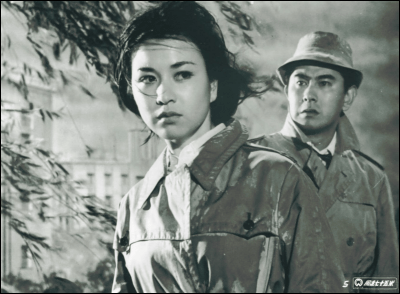 © Kadokawa Film

"Journey to the West" (1952) November 3 (Wednesday), 11 (Thu), etc.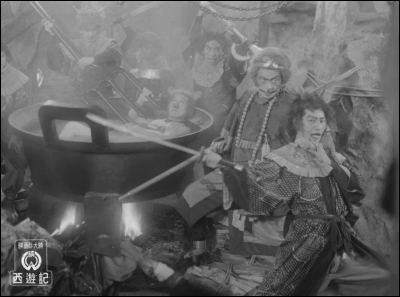 © 1952 Kadokawa Film

"Great Abacon Son Goku" November 3 (Wednesday), 12 (Fri) etc.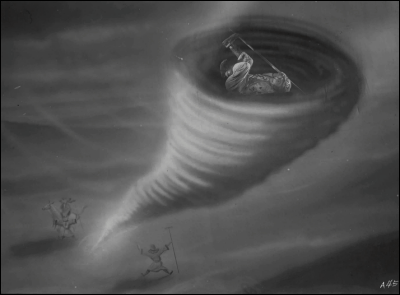 © 1952 Kadokawa Film

"Stoned Goku" November 3 (Wednesday), 15 (Monday), etc.


© 1954 Kadokawa Film

"Buddha" November 3 (Wednesday), 19 (Fri) etc.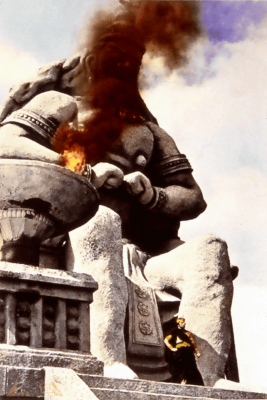 © 1961 Kadokawa Film

"Great Youkai War [1968 edition]" November 3 (Wednesday), 17 (Wed) etc.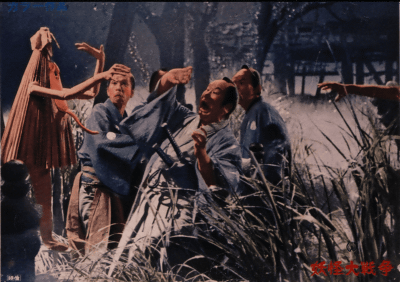 © Kadokawa Film

"Yokai hundred stories" November 3 (Wednesday), 16 (Tue) etc.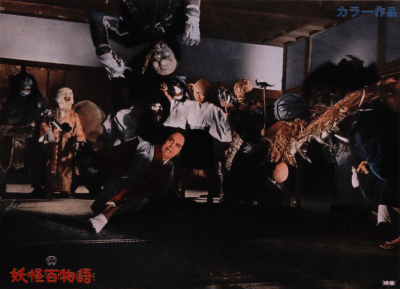 © Kadokawa Film

"Tokaido haunted road" November 3 (Wednesday), 18 (Thu), etc.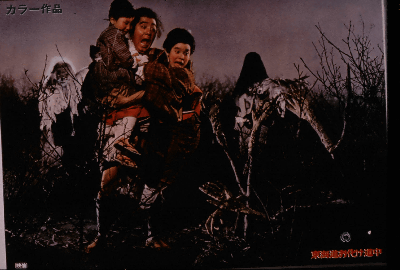 © Kadokawa Film

Because there is not much opportunity to see this work collectively this time, please watch a movie while feeling the soul of Daiei special effects.

Japanese Movie Specialty Channel "Special Effects Kingdom Special - 5th Challenge from Screening Sci-Fi"