Sony Announces "Exmor R" CMOS Image Sensor for Mobile Phone Camera that Realized the World's First 16.4 Million Pixels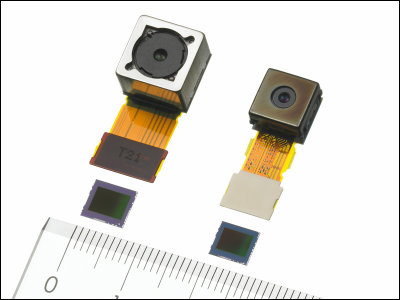 In 2001, the number of pixels of mobile phone cameras, which had been around 100,000 pixels in recent years, has increased to about 12 million pixels in recent high-end models, and the performance has dramatically improved, but as Sony's mobile phone CMOS image sensor realizing the world's highest 16.41 million pixels "Exmor RWe announced.

In addition, it achieves approximately twice the sensitivity as compared with conventional products, it can shoot even in dark places where it was difficult to shoot with conventional camera-equipped mobile phones, and it also supports full HD movie shooting.

Sony Japan | News Releases | World's First Efforts Commercialization of the Backside Illuminated CMOS Image Sensor "Exmor R" for 16.1 Million Pixel Mobile Phones

According to this release, Sony has adopted a structure in which the light enters from the back side of the silicon substrate developed by the company, so that the back side illuminated CMOS image sensor "Exmor R" realizing high sensitivity, low noise, It seems that it will be commercialized for mobile phones and other devices that are becoming increasingly image quality.

"IMX081PQ" which realized the world's first effective 16. 16 million pixels, adopted 1.12 μm unit pixel which is the industry's smallest lineup, adopted 1.4 μm unit pixel, effective 8.1 million effective pixels with high sensitivity performance Two models of IMX 105 PQ.

In addition, as a lens module that is optimal and efficient for mobile phones with limited space to incorporate various parts due to thinning, compact auto focus lens modules "IU 081 F" and "IU 105 F 2" for mobile phones equipped with both sensors also It is said that it will be commercialized.

Product pictures look like this. On the upper left is the small auto focus lens module "IU 081 F", the right is "IU 105 F 2", the lower left is the backside illuminated CMOS image sensor "Exmor R" "IMX 081 PQ", the right is "IMX 105 PQ".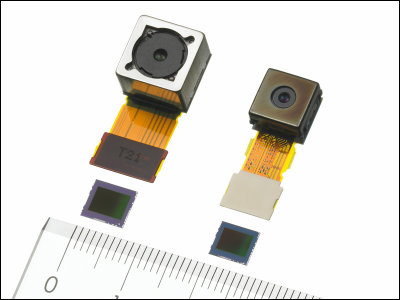 Sample photograph taken at 8.13 megapixel lens module 'IU 105 F 2' at low illuminance (20 lux). By installing "Exmor R", it is possible to shoot still images and moving pictures with low noise and high image quality even in dim scenes.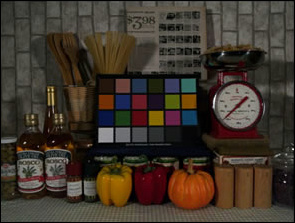 Here is a sample photo taken using a conventional sensor.



The shipping time differs depending on the product, and the back side illuminated CMOS image sensor "IMX081PQ" of 16.14 million pixels is in January 2011, but will it be loaded in the Spring - Summer 2011 model as soon as possible? I would like to expect the appearance of "serious Cyber-shot phone" which Sony himself adopted.