Also developing a model for Japan, Toshiba's iPad opposition Android tablet "FOLIO 100" Actual machine photo & movie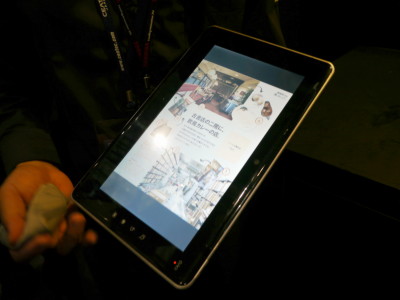 It started today.CEATEC JAPAN 2010At the Toshiba booth, an Android tablet announced for the European market in the beginning of September "FOLIO 100Was exhibited in reference with applications such as e-book readers under development for the release of Android tablet in Japan.

Photo review & movies are from the following. Toshiba booth at Makuhari Messe 2 Hall. 3D TV unnecessary for eyeglasses "REGZA GL 1 seriesJust as the announcement was announced, it is very crowded.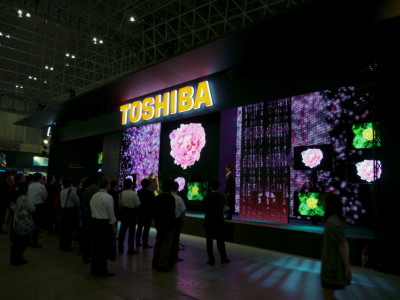 In that corner, Dynabook 's corner "FOLIO 100" was exhibited as "Slate tablet PC with Android".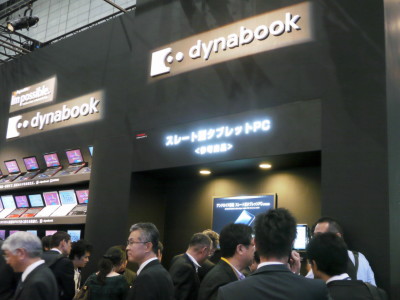 Based on Android, the screen is 10.1 inches, with a touch input mechanism.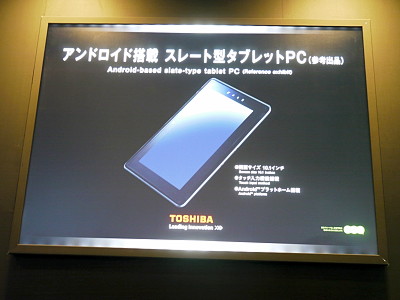 The main body size is 281 mm × 181 mm × 14 mm, and the screen resolution is 1024 × 600 pixels.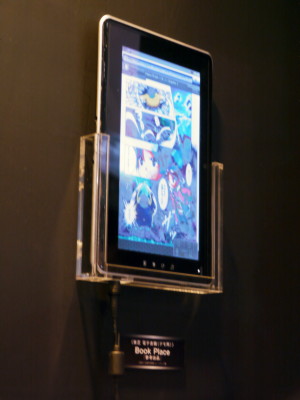 About 4 actual machines that can touch and see with such feeling were exhibited. We are carrying a demo version of "Book Place", an e-book reader under development for the release of Android tablet in Japan.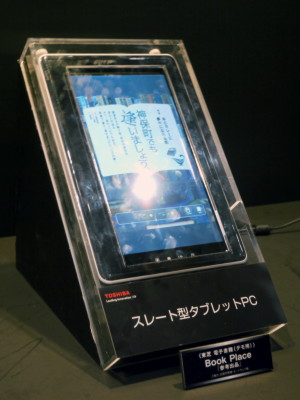 This is the aircraft exhibiting "Yahoo! Bookstand (tentative name)" which is still under development.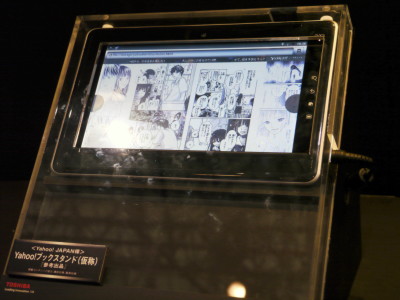 Demo video is from below. I am using "Book Place".

YouTube - Toshiba Android loaded slate type tablet PC "FOLIO 100" actual machine movie


The main body weighs 760 g.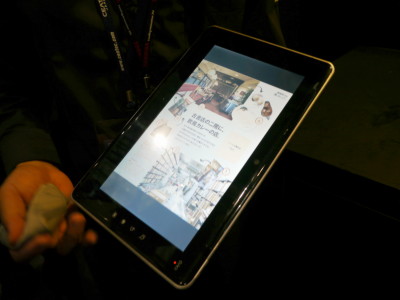 Although it may be felt that it is relatively thick compared with 14 mm, it seems to be thinner than the numbers with smoothly curved edges.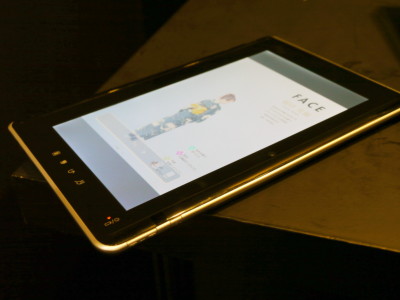 The back of matte texture comes with TOSHIBA logo.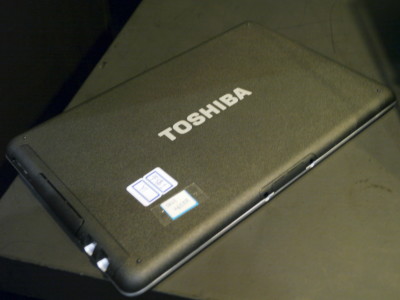 The biggest difference with the iPad is that it is an enhancement of external connection, opening the cover next to the SD slot has HDMI terminals for MicroUSB, USB, TV output, and next to it is a headphone jack and power supply.



"FOLIO 100" is scheduled to be launched in Europe in the European market, the price is 399 euros (about 44,800 yen). Although there is no schedule to release this model in Japan, it is said that Android tablet which is downsized and lightened for the Japanese market is being developed and the development of applications such as e-book reader is already progressing, I would like to expect from official announcement.