The Blu-ray player enters the popular price range, and models of 10,000 yen cracking are also available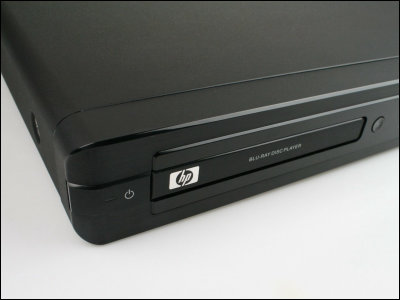 Blu - ray that won the fierce battle with 'HD DVD' which becomes the opposing standard in 2008 and won the seat of next - generation DVD as both name and reality, but finally the corresponding player is sold at a price that divides 10,000 yen It was revealed.

It recorded the highest sales volume of Blu-ray history in just one week"Evangelion New Theatrical Version: Breaking" Blu-ray VersionAlthough it is a Blu-ray with a feeling that has been gradually spread as boosting of powerful video software and compatible equipments such as PS3 and Blu-ray recorder are spreading, furthermore, if the corresponding player is sold cheaply, furthermore, It is expected that the pace of dissemination will improve.

Details are as below.
Price .com - HP BD-2000 price comparison

Major price comparison site "Price .com"According to HP, the Blu - ray player" BD - 2000 "made by HP is sold at 9980 yen as of October 3, 2010 at 15:40.

The price change history is like this. It was 12,500 yen in the first half of August, but it is now price down to 10,000 yen even though it has been shaking some.




A Blu-ray player expected to fall to about 77 dollars (about 6400 yen) in 2012However, if it has become cheap so far, it seems to be good to buy it when you want it.