"My toothbrush" is ideal for those carrying around, almost "killing bacteria that tend to breed" USB toothbrush UV case "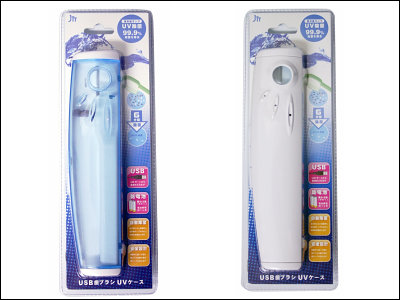 It seems that some people carry "My toothbrush" which is able to polish their teeth everywhere, such as office and business trip destination, but it seems that toothbrush does not fall off only by washing with water.

Also, the wet toothbrush will become a hotbed to breed bacteria, and if you do poorly,Brush your teeth with toothbrush full of bacteriaThat means that it will solve such problems by killing bacteria with ultraviolet rays "USB toothbrush UV case"Has appeared.

Details are as below.
USB toothbrush UV case Japan Trust Technology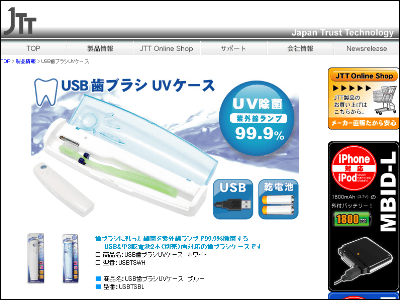 According to the official page of Nippon Trust Technology, the company said it began selling "USB toothbrush UV case" from October 1st. The price is 1980 yen.

"USB toothbrush UV case" is a toothbrush sterilization case that sterilizes 99.9% of the bacteria remaining in the toothbrush by using an ultraviolet (UV) lamp with high sterilization effect and maintains a clean and beautiful toothbrush. The sterilization method only sets the toothbrush and closes the lid, the ultraviolet lamp lights automatically when the lid is closed, and it is said to disinfect about 6 ~ 8 minutes.

This is a "blue toothbrush UV case" blue model. There are two kinds of coloring, blue and white.



White model. In both models, "Utilization prevention function" which automatically turns off the UV lamp even if you accidentally open the lid during use, is equipped with USB power supply that can be used in offices and travel destinations and AA batteries Corresponds to two. You can sterilize toothbrush anytime and anywhere.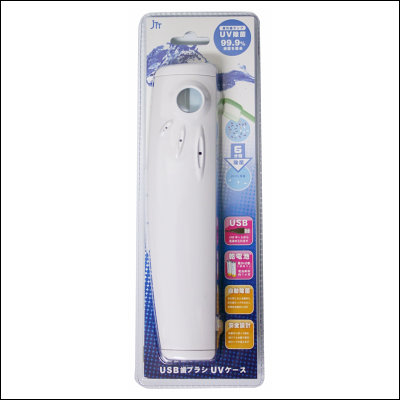 By the way, products of similar concepts can be eaten warm lunch at any time "Was there a USB box lunch box pouch"And lying down and using a laptop computer"Super grounque sleeping cushion"Also released as a" USB toothbrush disinfection case "from the familiar Sankoreramono shop with items that are too unique, the price is 2480 yen.

【Rakuten Ichiba】 USB toothbrush disinfection case: Sankoreamo shop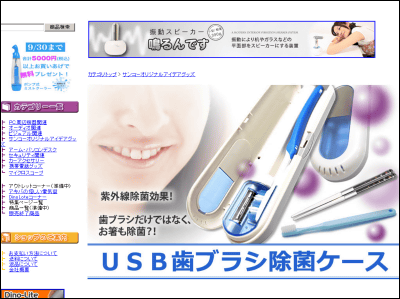 The body of "USB toothbrush sterilization case". It works with USB power supply or two AAA batteries.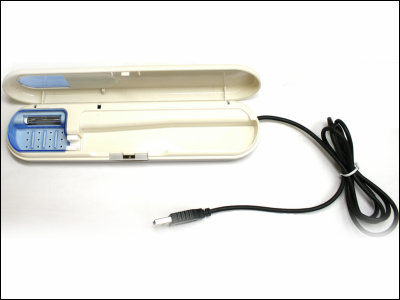 I tried arranging it with a toothbrush.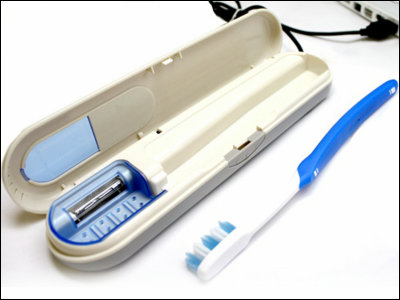 Set a toothbrush. This type also eradicates using an ultraviolet lamp.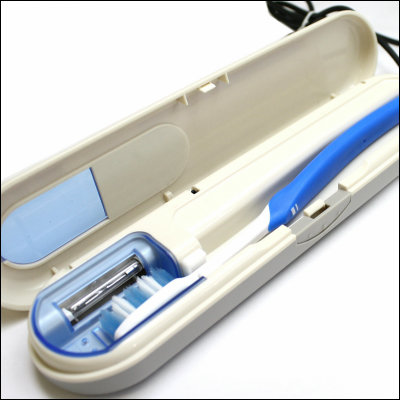 State of disinfection.