AC / DC × Ghost Busters, a cool mashup in which two famous songs merge perfectly "Thunder Busters"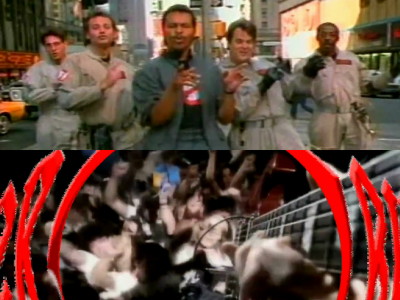 AC / DC1990 hit song "Thunderstruck」, Famous song which remains in the history of movie music"Ghost Busters"mashupWe introduce videos that have brought new birthright "Thunder Busters" to birth.

Although there may be people who think that it is an unexpected combination, the exquisite exaggerated combination of two famous songs, the AC / DC fans and Ghostbusters fans are also convinced.

Playback is from the following.YouTube - Thunder Busters (AC / DC vs Ghostbusters Mashup) by Wax Audio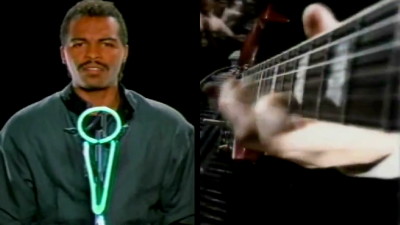 An intro, like a creepy exciting "ghost busters", flows and opens the door of a haunted house ......



It is AC / DC live venue there. That chorus starts with a distinctive guitar riff and is called "Or Or Aa Ao ... ...."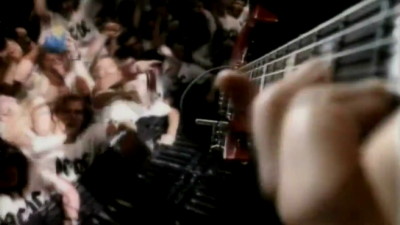 The 1990 album "Razors Edge"Thunderstruck" recorded in the first song is a song with euphoria that is suitable for the beginning of the album.



But with the GhostbustersRay Parker Jr.I have not lost either.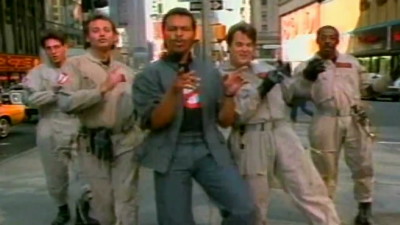 The guitar riff and the main vocal are AC / DC, the chorus called "Thunder!" Is inserted instead of the chorus of "Ghost Busters", the chorus called "Ghostbusters!" By children's voice is entered, Parker · Jr. enters and there is also a very exquisite exquisite mashup in which the chorus enters "Or Or Or Aoa ... ..."Wax AudioBy.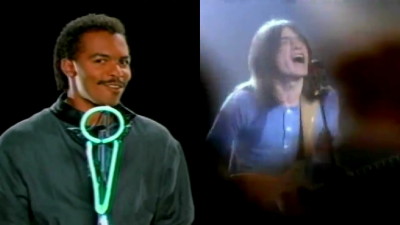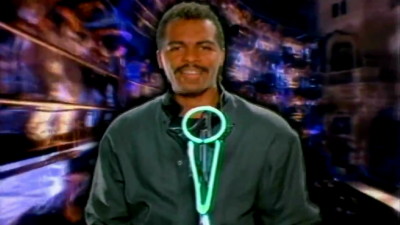 Slime also appeared in friendship. In addition to music, the images mashing up the video clips of AC / DC's "Thunderstruck" and Ray Parker Jr.'s "Ghostbusters" are quite coolly fascinating.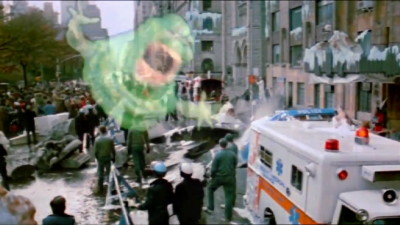 Wax Audio is a project of a mashup craftworker Tom Compagnoni from Sydney, Australia, besides this "Thunder Busters"Red Led Zeppelinof"Whole Lotta Love"WhenBlack Sabbathof"War PigsI mashed up "Whole Lotta SabbathYouTube'sWax Audio channelIt is open to the public.

Incidentally, in the video clip of "Ghostbusters" of 1984 by Ray Parker · Jr., original casts of casting films appeared, and at the time "Little house of grasslandActress who was popular with "Melissa GilbertAnd the Grammy award singerCurly SimonA gorgeous appearance such as a cameo appearance, "Chorus portion" called "Ghostbusters!"Lip-syncdoing.

YouTube - Ghostbusters - Ray Parker Jr. (HQ Audio)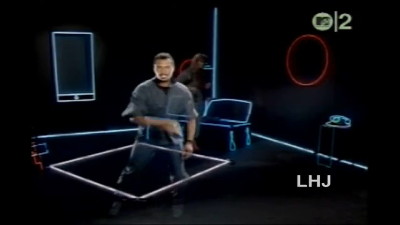 The original video clip of AC / DC's "Thunderstruck" is from below. Impressive main riffAngus YoungIs one handTapping styleIt seems that you can only see this video clip in the form to play with.

YouTube - AC / DC - Thunderstruck [HQ]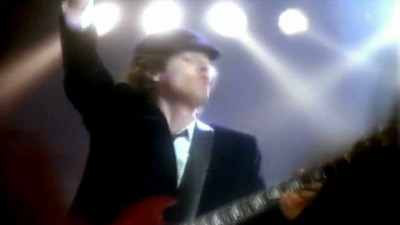 Even if I have not listened to AC / DC, there are many people who felt that singing "I was caught in the middle of a railroad track" says "I have heard it somewhere ..." ,that isRolling Stonesof"Jumpin 'Jack FlashPerhaps it is similar to the singing part "I was born in a crossfire hurricane"). There seems to be some people who tried mashing up these two songs.

YouTube - G3RSt - Thunder Jack Flash (AC / DC versus The Rolling Stones)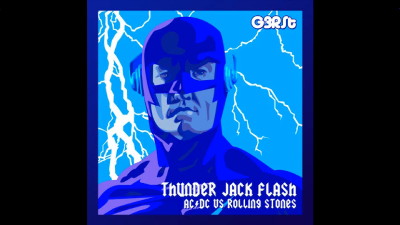 Also, AC / DC sometimes performed "Jumpin 'Jack Flash" live. This isDave Evans(AC / DC's first vocal) Live of 1974 in the eraBoot legIt looks like.

YouTube - AC / DC Jumpin Jack Flash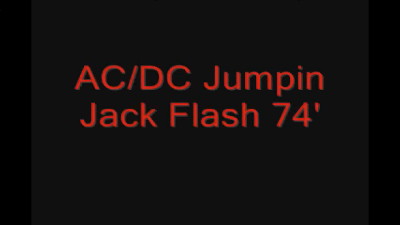 in Video, Posted by darkhorse_log