Animation "Nintama Rantaro" Movieized for the first time in 14 years, Ninjutsu Gakuen dispatched in full length film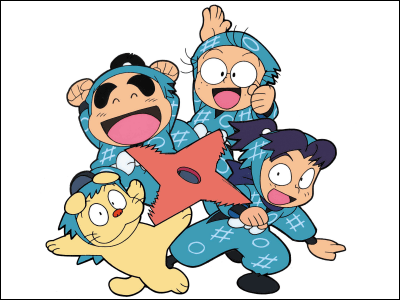 Kids Children's Manager Kiyoshi Kato will starA live-action movie "Nintama Rantaro" is a road show in the summer of 2011Although it becomes, it became clear that animation version will be made into a movie.

the title is"Nintama Rantaro Ninjutsu Gakuen All Out! Of"Cast is an original cast of animated versions. It is said that public release is the spring break of March 2011.

Details of the movie are from the following.
Nintama Rantaro Ninjutsu Gakuen All Out! Of
http://www.anime-nintama.com/(As of 11th 24th, not opened)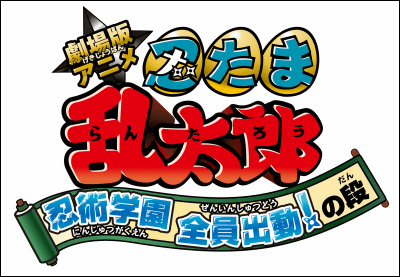 The serial novels of Nagika Nobase's original gag manga "Furi ninja Rantaro" has been serialized in the Asahi elementary school newspaper for 25 years and will be in its 26th year in 2011. Comics are 47 volumes already published and cumulative total of 8 million copies, which is 18 years since the animation is also being broadcast on NHK.

In AugustA live-action movie "Nintama Rantaro" is a road show in the summer of 2011There was a news that, but now, the animated version is also to be made into a movie.

Anime "Nintama Rantaro" was made into a movie in 1996, but at this time it was a short movie of 46 minutes of screening time with simultaneous screening with "Hamiko Musume!" "Hanako in the toilet". This time it will be produced as the first feature film.

After the summer vacation at Ninjutsu College is finished, Rantaro and the others went to the classroom of the group for a year and it was a big fuss if there was not Kozo Tatsu. Kizo Taita made a mistake, hit a homework assignment of the sixth grade "Ladies of the Omagatoki Castle Owner" and headed for Omagatoki Castle in the midst of the battle. According to the instruction of the school chief, Ninjutsu Gakuen 's faces headed for rescuing Kikaze Ta ... .... The original 37 volumes are the base.

Cast is the same as the TV series, Tamayama's role as Minami Takayama, Kirimaru as Teronuma Tanaka, Shinbe's role as Ryusai Sadatomo. Director Masaya Fujimori who worked on the character design from the first stage series. Supervised by Shibayama Tsuyoshi who served as a director from Ocean Bottom Castle (1983) to Van Nyan Space Time Translation (2005) in the large-length Doraemon series.

The original author, Amiko Nobuyoshi Miyuki, commented as follows.

I thought that it would be good if "Nintama Rantaro" became theatrical version animated cartoons, so I am very pleased. I am full of excitement that the ninja world will be deployed on a big scale that is different from TV and manga. Gag, Ninja and Sengoku scrolls, you will surely be able to smile in the family with a good night after finishing watching! It is! And I expect! It is!
◆ Staff
Original: Nishikiri Masato "Fun Ninja Rantaro" (published by Asahi Shimbun Publishing)
Director: Masaya Mori
Screenplay: Yoshio Urasawa
Voice appearance: Minami Takayama Mayumi Tanaka Ryusan Sadatomo others
Production: General vision
Animation Production: Ajiyukodo
Distribution: Warner Bros. Movie

© NHK · Amako Nobu Miyu · Comprehensive Vision
© 2011 Anime version "Nintama Rantaro" Production Committee