Completely supervised by Monhan Staff, "Monster Hunter Portable 3rd Hunters Model" haste photo review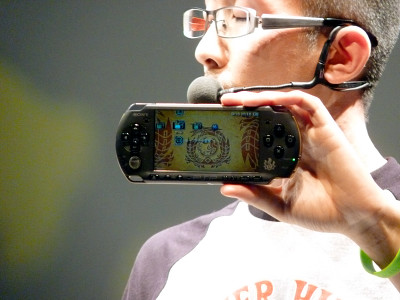 The game industry trade fair held todayTokyo Game Show 2010In "The PSP "Monster Hunter Portable 3rd Hunters Model" customized to the Monhan specification was announcedHowever, we will deliver a photo review at once.

It is a very interesting model that the monster hunter development team has completely supervised, but it has a form that does not get tired even for a long period of time, a large capacity battery, and an analog pad that fits easily to your fingers.

Details are as below.
Mr. Ryouzo Tsujimoto, producer of the same work with "Monster Hunter Portable 3rd Hunters Model" at the Capcom booth at Tokyo Game Show 2010.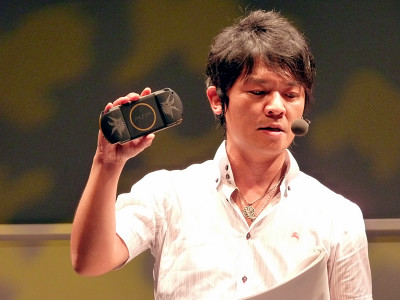 This is Mr. Yasunori Ichise, director of the same work. You can see that custom themes are included.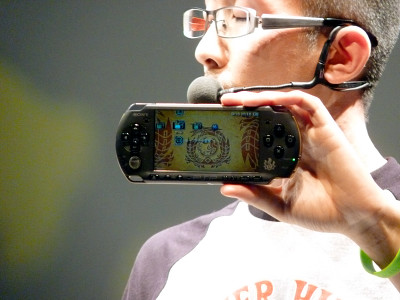 The exhibition corner of the "Monster Hunter Portable 3rd Hunters Model" at Capcom booth is like this. Unfortunately I can not touch it.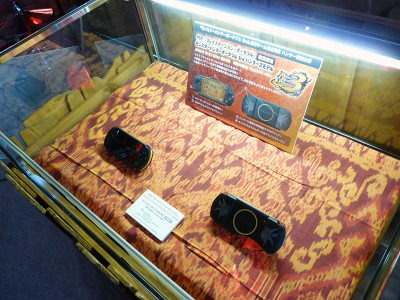 "Monster Hunter Portable 3rd" production team is fully supervised.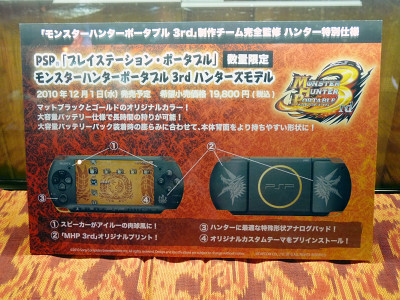 The screen looks something like this. In addition to the special specifications for the analog pad, the speaker part was designed with the image of AIURE's meat ball.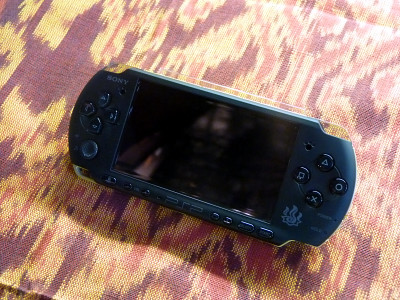 Original print is given on the back.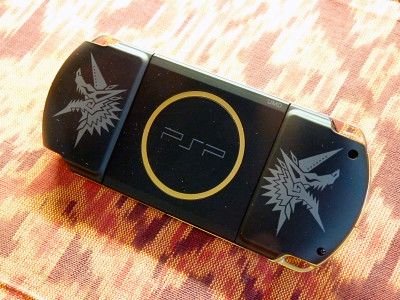 By having thickness on both sides of the back side, not only cleared the bias of the thickness of the back occurring when loading a large capacity battery with a normal PSP, but also improving the grip feeling.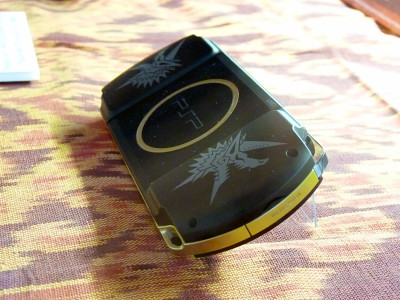 Viewed from the side.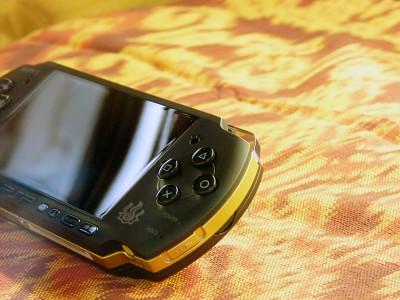 The main body color is a combination of gold and black.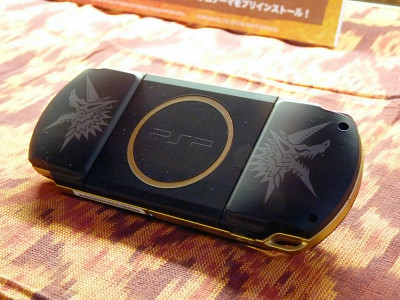 The release is December 1st and the suggested retail price is 19,800 yen. Please note that software is sold separately.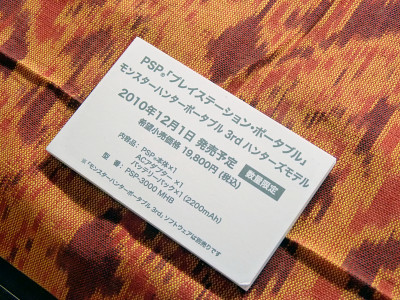 The official site of "Monster Hunter Portable 3rd" is from the following.

CAPCOM: Monster Hunter Portable 3rd Official Site