Compact and Simple "lotta" with a Lotta Fun, New Handset for KDDI's "iida" Line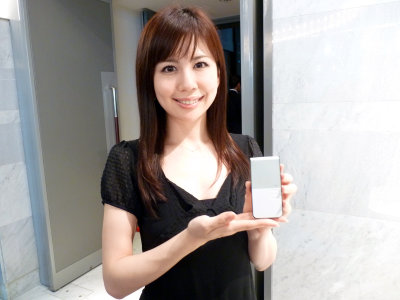 New model in KDDI's design-conscious cellphone brand iida was announced today at their press event.

"lotta" is a compact and simple handset designed with the concept "a lot of fun" by former Sony product designer Ichiro Iwasaki.

Pics after the cut!
"lotta" was introduced today at KDDI's press conference.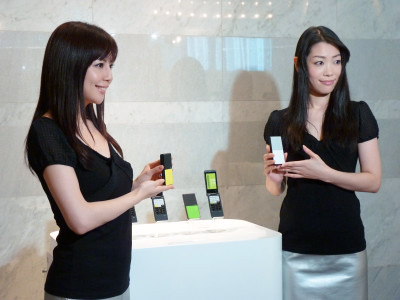 Comes in three colours: white, yellow, and green.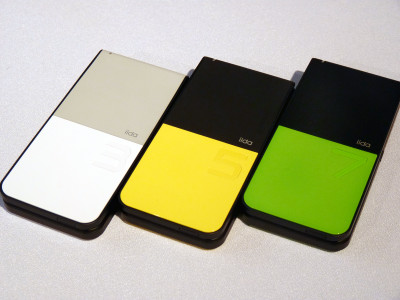 Inside. Colour schemes of the logo and keypad also match each body colour.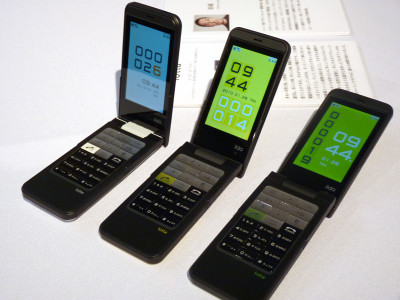 White.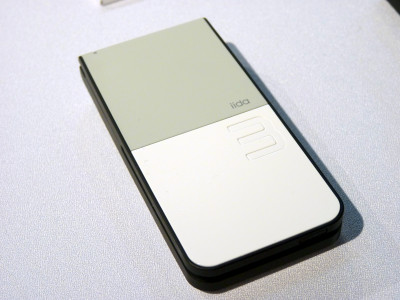 Yellow.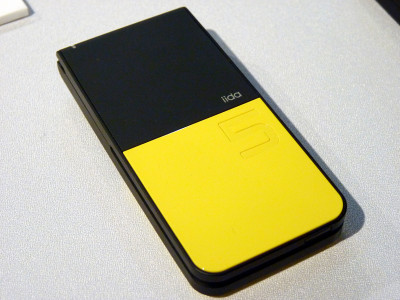 Green.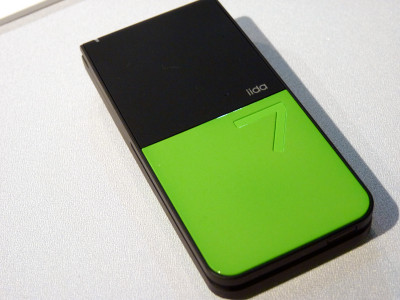 Bold color schemes bring out each colour's appeal.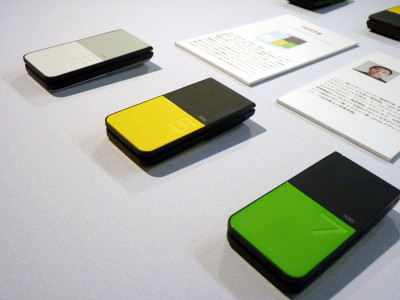 Product designer Ichiro Iwasaki.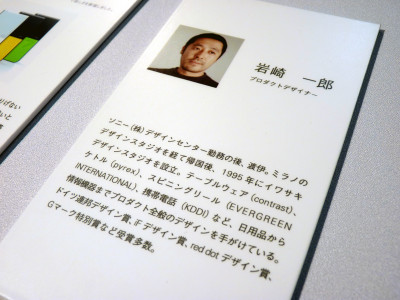 The name "lotta" comes from "a lot of fun".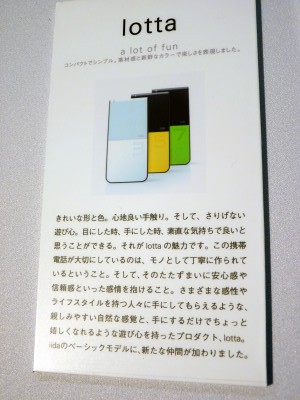 Backside.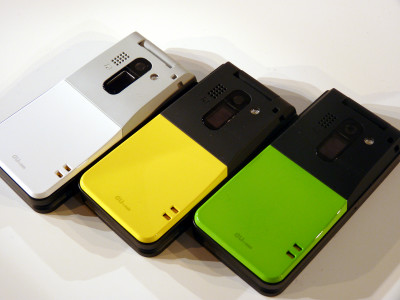 OLED sub display.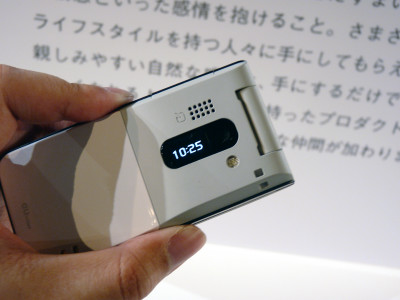 2.8" LCD.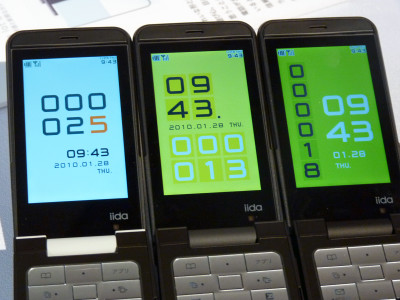 Right side with manner mode switch and connector for the battery charger.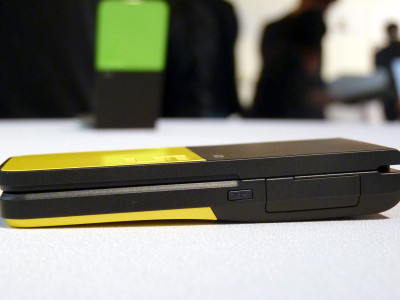 Hinge.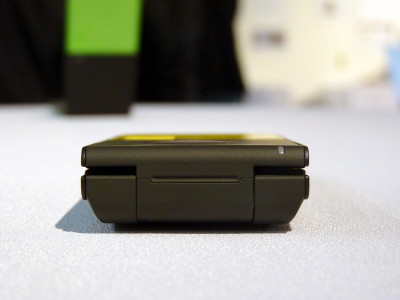 Left side. The slight curve fits your hand.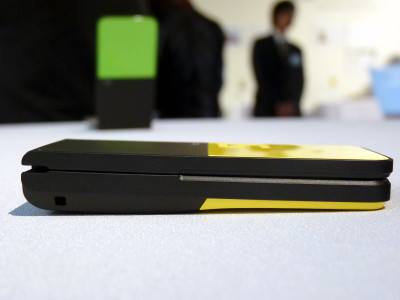 Simple and flat.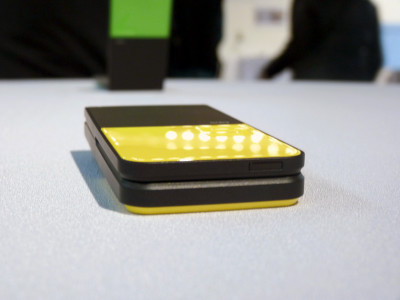 With 1.97 megapixel camera.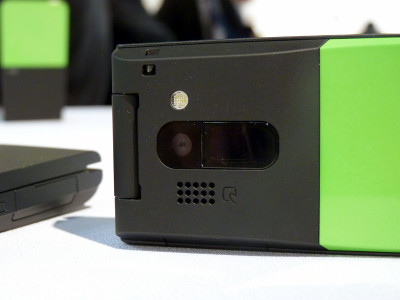 Keypad.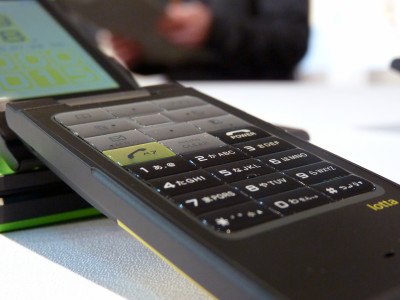 Original accessory "8071 STRAP" consists of two parts that together create a lock and key symmetry.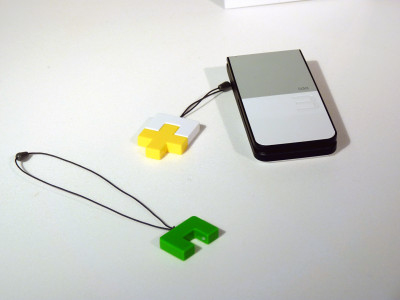 "STRAP-TRAP" by POSTALCO consists of a neck strap and mobile phone cleaner.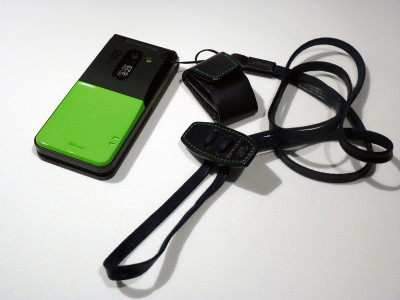 The neckstrap winds around the mobile phone and connects to your bag by a leather stopper. The deerskin cleaner fits inside a small leather case.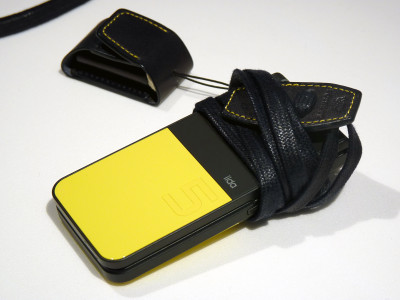 You can see more pics and details on the official website.

lotta | MOBILE PHONE | iida