Quick Photo Review on KDDI'S "PLY" and "PRISMOID" handset for "iida" line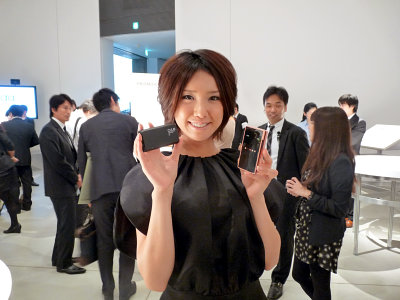 Here's the closeup photos for KDDI's "iida" line headsets announced today at press conference. Both "PLY" and "PRISMOID" are unique enough to arouse our material desire.

Read on for detail.

Left: "PRISMOID" designed by Naoto Fukasawa Right:"PLY" designed by Hideo Kanbara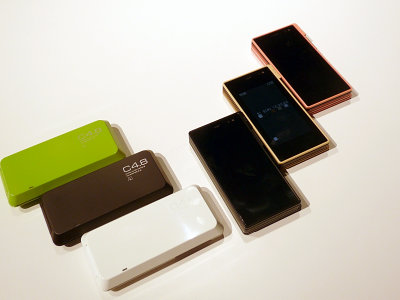 "PRISMOID" is chamfered and takes totally opposite approach from "INFOBAR"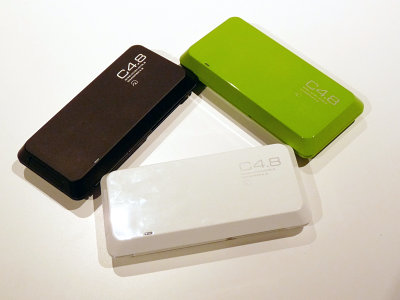 Adopted clamshell design.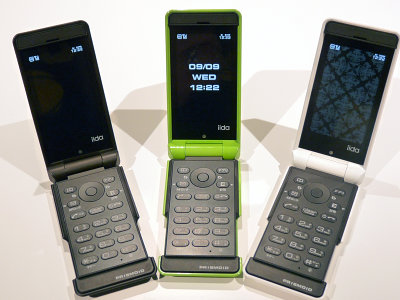 LCD is deep-set a bit.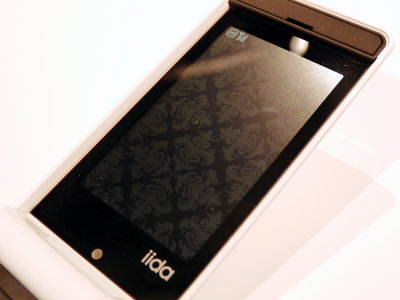 The keys are easy to press, giving good handling with chamfered body.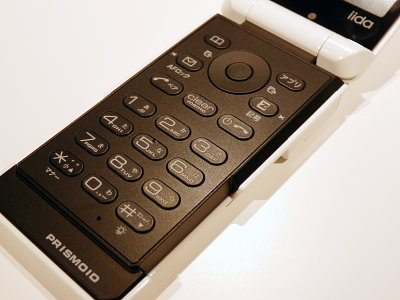 Side OEL display shows letters like this.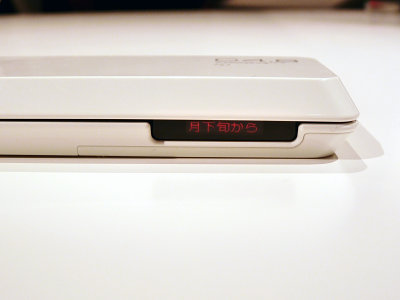 Back.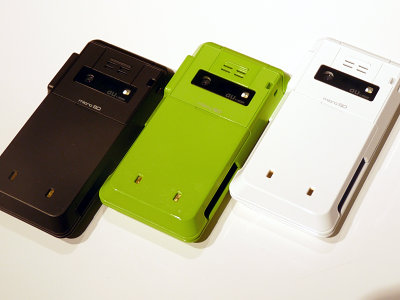 "PLY" adapted layered design.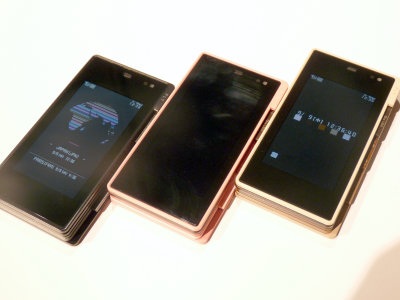 Adopted1slide-out keypad.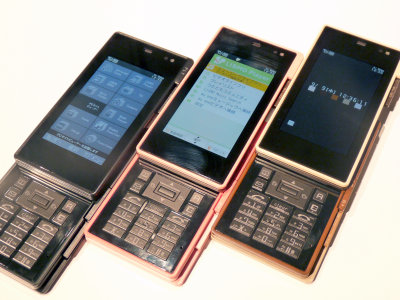 Looks like hand note with index labels.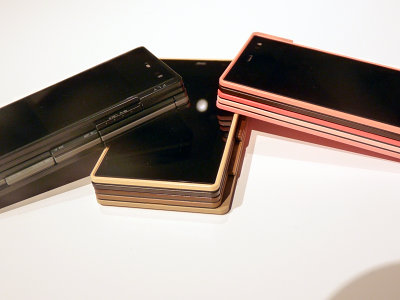 Slide switches on the right side.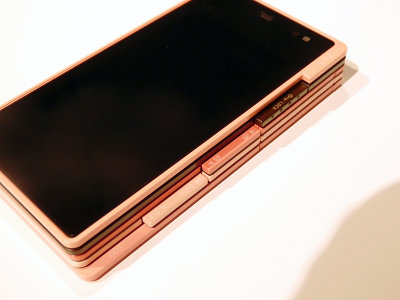 A lock key.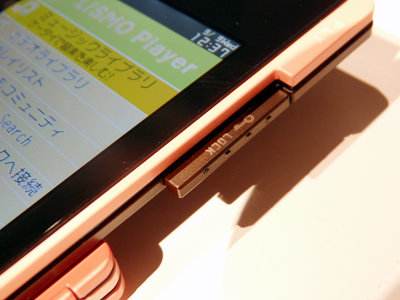 Each keys have different functions.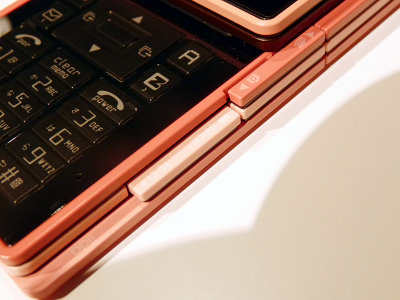 Back side.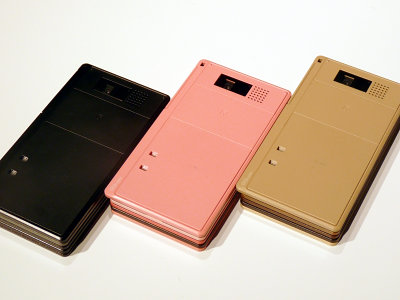 A keypad.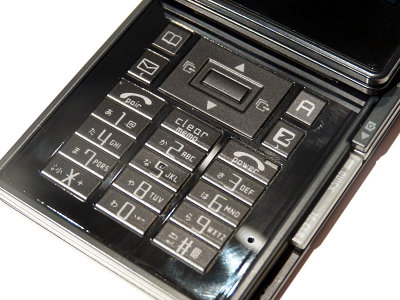 Go to the official site for more detailed specs.
iida
http://iida.jp/

Related Post:
3 New Models from KDDI's New Cell Phone Line "iida" - GIGAZINE
Awesomely fast 1Gbps connection with IR, KDDI developed "Giga-IR" technology - GIGAZINE

KDDI exhibited "Micro SD Wireless LAN Card" at Wireless Japan 2009 - GIGAZINE

KDDI's New Function Can Tell a Building's Name, Location, etc. by your Cell Phone Photo - GIGAZINE