Photos of Nintendo's NES and Rom cassettes are released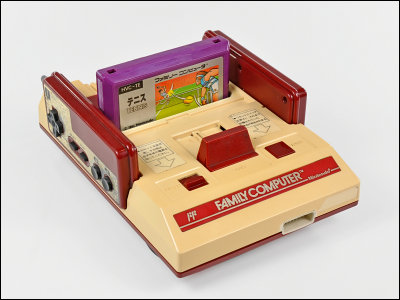 Nintendo released on July 15, 1983, Nintendo's sales of more than 60 million units in the worldFamily computer (common name: NES)", And a picture of trying to explode the ROM cassette containing the game was released.

Although it seems that some young people have never seen real objects, it is surprising that it is quite simple making as a result of disassembly.

Details are as below.
Nintendo Family Computer (Famicom) Teardown - iFixit

This is NES main body.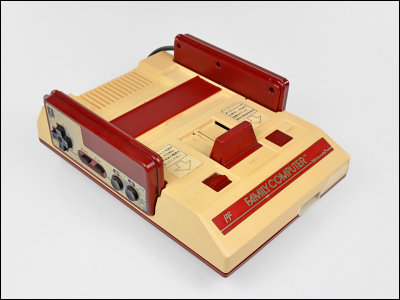 back. Cables extending from the left and right to the controller are extending, from the left, AC adapter terminal, switch to switch TV and game, switch to switch 1ch and 2ch,RF output terminalis. At the time of sale, NES adopted a method of converting it to analog broadcast wave and receiving video via TV antenna.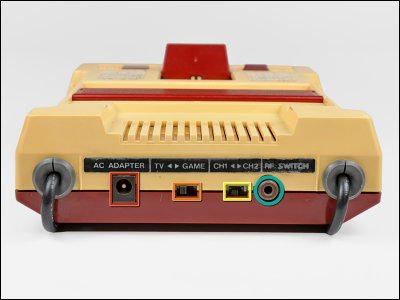 I inserted a ROM cassette.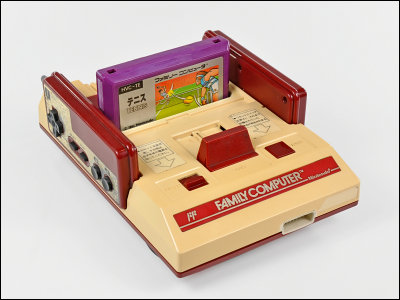 Bottom side. Power consumption is only 4 watts.The maximum power consumption of Wii is 45 wattsIt can be said that it is considerably low considering it.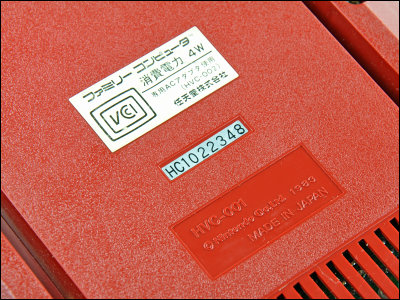 Finally disassembly. Remove the screws on the bottom one by one.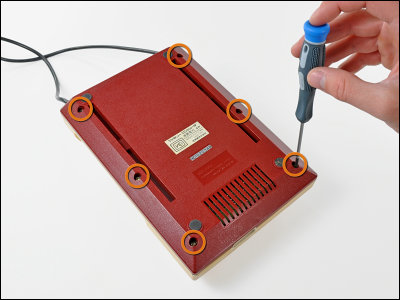 Then unplug the connector of the controller connected to the board.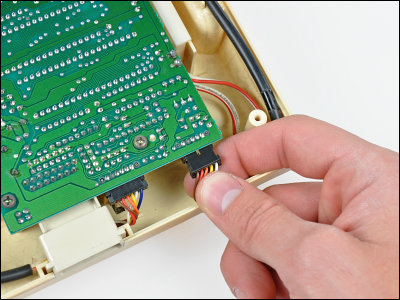 Remove the screw securing the main unit and the board.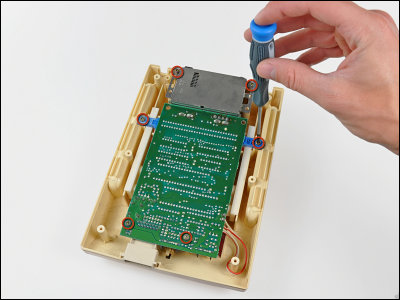 This is the substrate. It is a very simple configuration.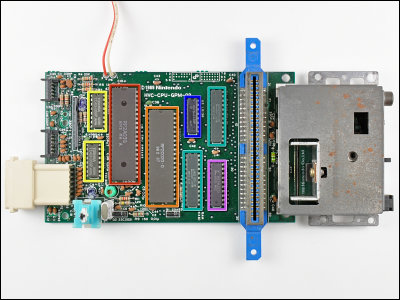 After detaching the board is like this. A spring is adopted as a removal mechanism of a ROM cassette.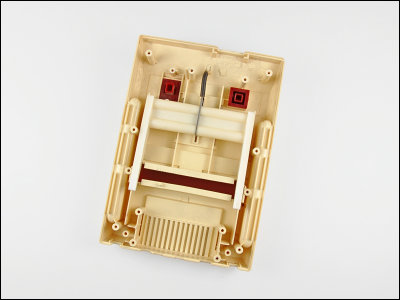 Power switch.



I decomposed the ROM cassette. It is surprisingly simple to think whether the contents are packed tightly.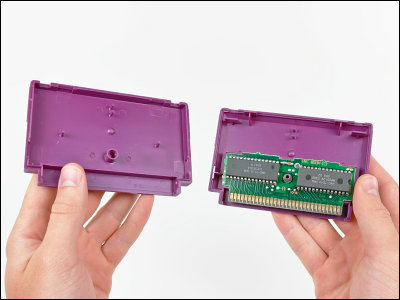 When disassembled parts are arranged, it becomes like this. Unlike today's game machines, there are times when we do not have optical drives, HDDs, etc., but the parts are surprisingly simple.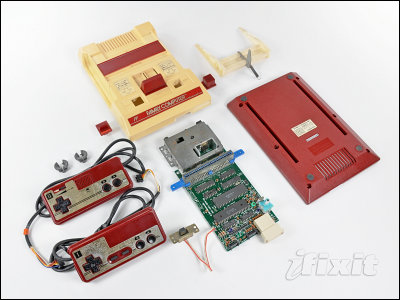 Although it is the NESC that will celebrate its 30th anniversary in 2013, is there a possibility that Nintendo announces a new game machine in accordance with its 30th anniversary?

As long as we can offer meaningful games to users, no new hardware is needed,Nintendo's Mr. Miyamoto reveals that it plans to introduce the successor model of Wii when "something" newly required comes outHowever, I am concerned about future trends.
in Game, Posted by darkhorse_log