A self-made remodeled dock "Nintendo Switch 64 dock" that can be used by inserting a Switch in 64 has appeared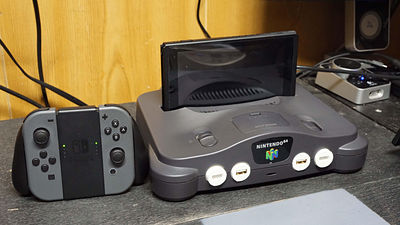 Nitendo Switch can output to the display when inserted in a dedicated dock, it is unprecedented hardware which can be used as a portable game machine when removed. Nintendo Switch and Nintendo 64, a former game console of Nintendo, have been reconstructed, and the fiercest who has docked the two and made it available for use has appeared.

Nintendo Switch 64 dock: NintendoSwitch
https://www.reddit.com/r/NintendoSwitch/comments/61ygzh/nintendo_switch_64_dock/

Nintendo Switch 64 dock - YouTube


This is "Nintendo Switch 64 dock". The main body of the Nintendo Switch is inserted in the cartridge insertion part of the Nintendo 64 main unit. Since the genuine dock of Nintendo Switch sandwiches the main body, there is a possibility of hurting the display, but if this remodeled dock, there is no worry that the display will be hurt.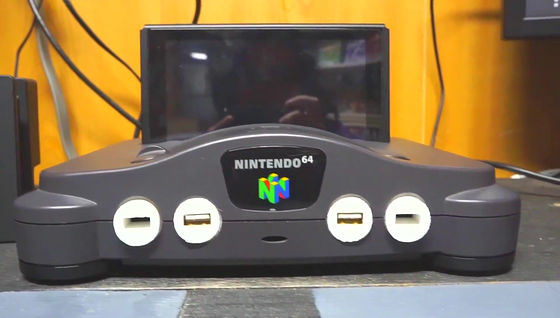 The back is like this.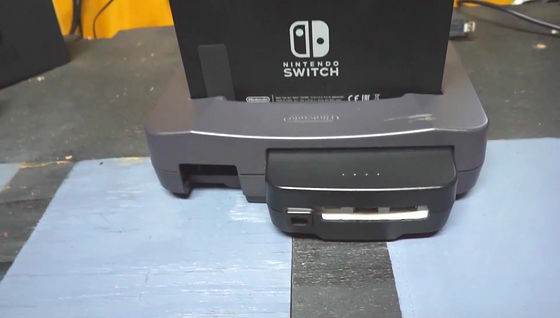 When I turn on the power of the Nintendo Switch inserted in Nintendo 64 ......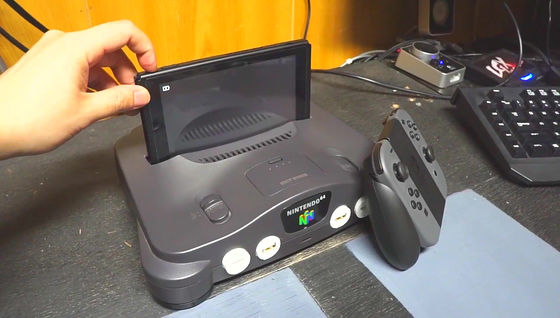 As with the genuine dock, images were output to the next display.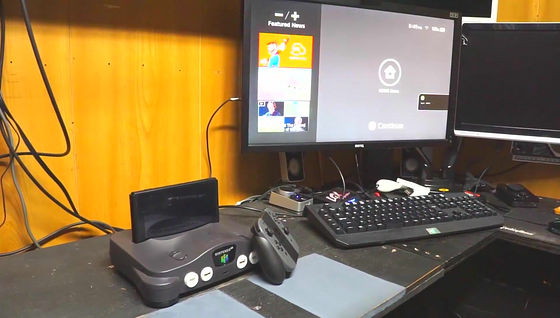 You can also operate with the controller.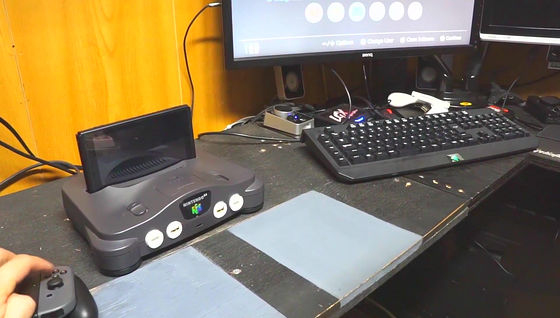 I will pretend to install Joy-Con ... ...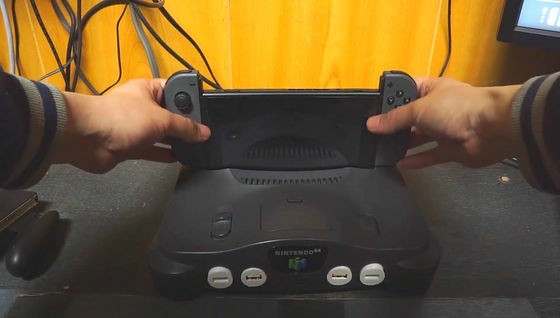 It is impossible to attach Joy-Con unless it is truly removed. In other words, it seems that you can not charge Joy-Con.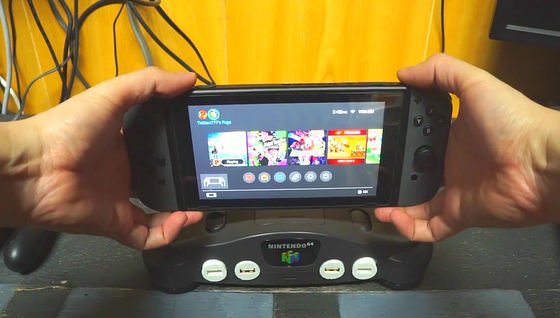 This was created by YouTuber Tettzan Zone, and instructions on how to dock Nintendo 64 are posted on Imgur.

Nintendo Switch 64 - Album on Imgur
http://imgur.com/gallery/e98rg