Sony revealed that it is developing "3D television without glasses"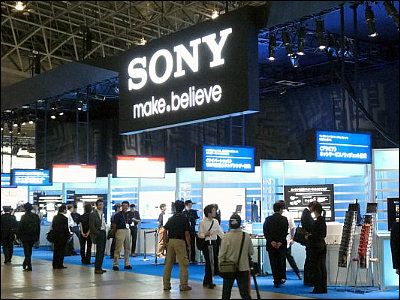 Sony announced that it is developing "3D glasses that do not need glasses" at the new product launch today held today.

The company focuses on amusement, digital signage, games, museums,A cylindrical display called "RayModeler" that can display 360-degree stereoscopic images without 3D glassesWe announced in July, but if 3D TVs that do not require 3D glasses are released, it seems to make a big contribution to the spread of 3D promoted by the company.

Details are as below.
Sony: Under development of 3D television without glasses, the timing of commercialization is undecided - Bloomberg.co.jp

According to Bloomberg's report, Sony was held today"Blu-ray 3D" compatible productsIt seems to have revealed that he is developing a 3D compatible TV which can be seen with the naked eye without wearing special glasses at the presentation of. The company's executive officer Yoshihisa Ishida revealed, and the timing of commercialization is undecided.

By the way, for 3D televisions that do not require glasses,To be released within the year by applying TV using the naked eye 3D display of the 21-inch model adopting the "integral imaging method" Toshiba developed in AprilYomiuri Shimbun reported the other day, but what kind of approach will Sony realize "naked eye 3D"?

Although it is an approach that other companies are currently doing for naked eye 3D, using a lens plate in which a lot of micro lenses are arranged for both photographing and display makes it possible to see a stereoscopic image according to the position where the observer moved It can be so"Integral 3D television"Was released at" NHK STRL 2009 "held at the NHK Broadcasting Technology Laboratory.

This is "Integral 3D television".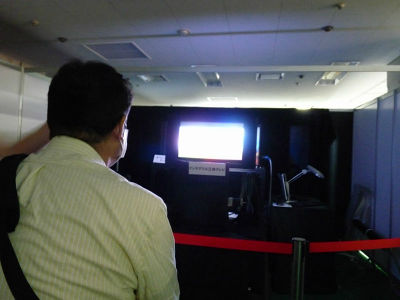 The principle is like this.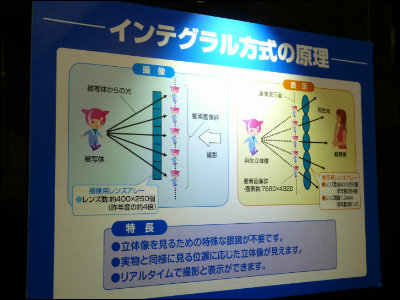 In "CEATEC JAPAN 2009" held last year, Hitachi adopted the "superimposed beam recycling method" that projects images using multiple small projectors in a superimposed mannerFull Parrarax stereoscopic display"We exhibited in reference.

"Full Parrarax stereoscopic display"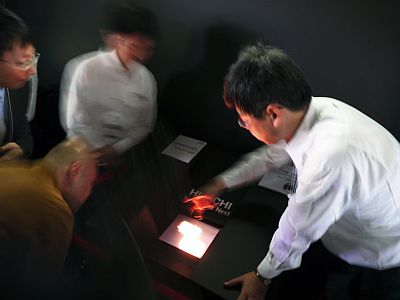 If anything"RayModelerIt might be a technique close to ".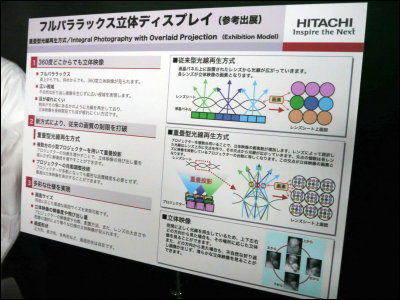 in Note, Posted by darkhorse_log