Photo Imaging Expo 2009: "Fine Pix Real3D" the world's first 3D shooting camera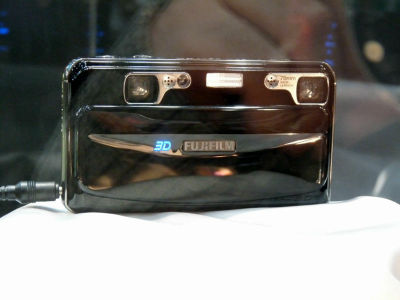 Fuji Film is now developing their new 3D image technology, using two lens just like human eyes to generate realistic 3D images. At Photo Imaging Expo 2009, they exhibited the working demo of 3D camera "FinePix Real3D". The product is not a concept model, it will actually be released in autumn 2009.

Interesting is that you don't need special equipment like blue-and-red glasses. You only need point-and-shoot to generate 3D stills and videos. The back display also shows 3D images, without your crossing your eyes and getting headaches. It's a totally awesome gadget.

Here's the world's first consumer 3D camera.

FinePix Real3D (JP)

Booth of Fuji Film.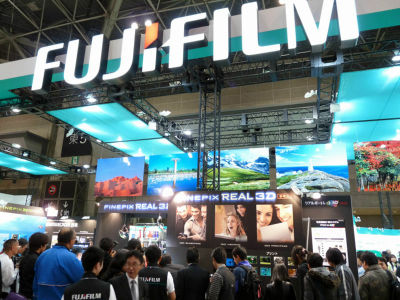 So many people willing to see world's first 3D camera "FinePix Real3D"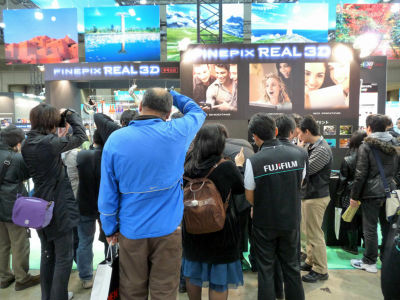 The working demo.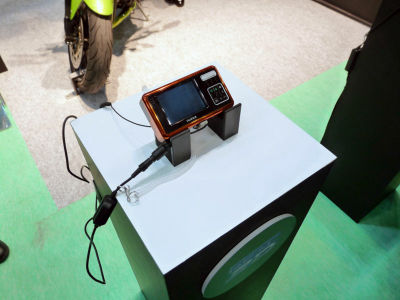 The control panel with ordinary interface. Legacy 2D photo shooting also can be selected.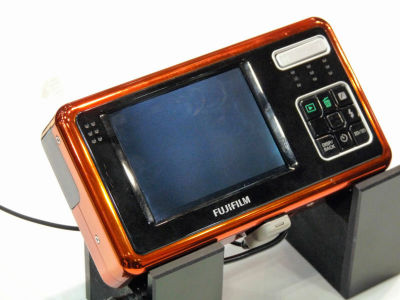 High resolution Fujinon Lens were used. Combining two images from slightly different angle makes the image popping out.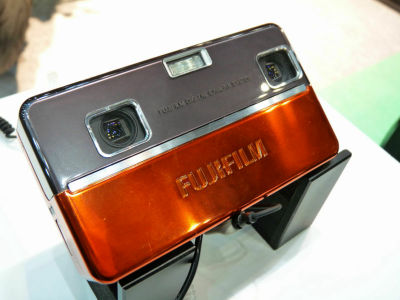 From the left: Video and Still toggle switch, Shutter, and Power Button.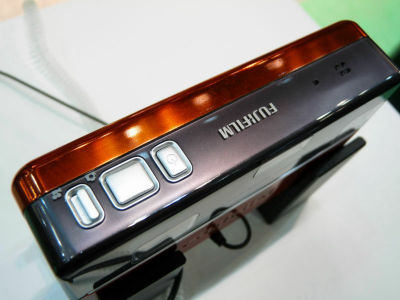 The display is also 3D enable so you can check the picture in 3D while shooting. "Light Direction Control System", the system which sends different pictures to right and left eyes are used so no other equipments are needed to see 3D.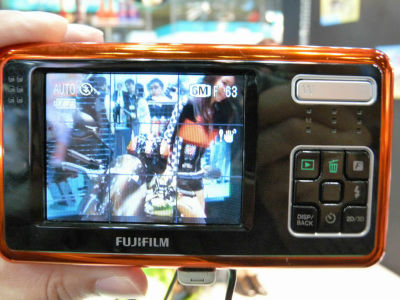 See the size of the sample.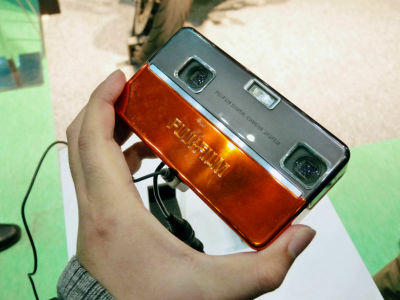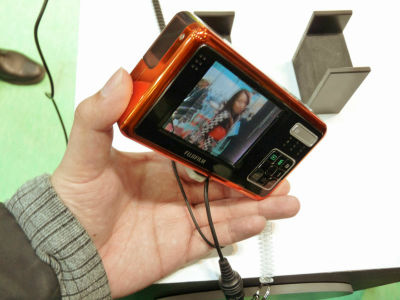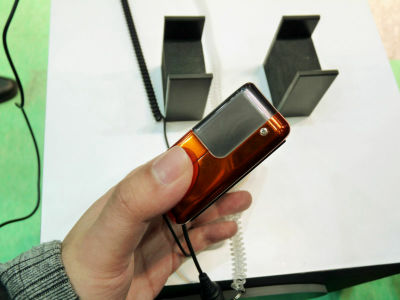 You can select QVGA or VGA for resolution. The view angle of the LCD seems too narrow for me. Boothperson says that considering the mechanism, the camera is capable enough for HD format. So in the future, there might be super high resolution 3D video.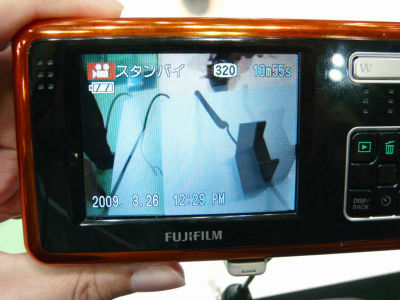 The non-working sample displayed to give you the idea how the commercial version turns out.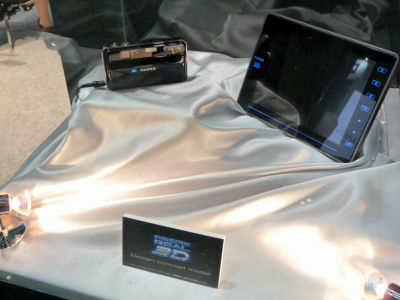 Says "It's a mock-up to show design concept, so the final product might differ from this"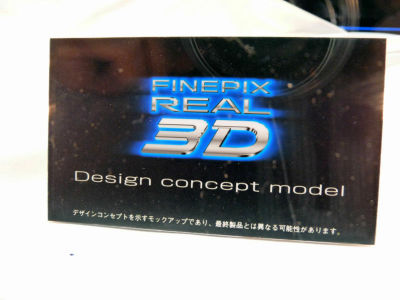 In shiny gloss black.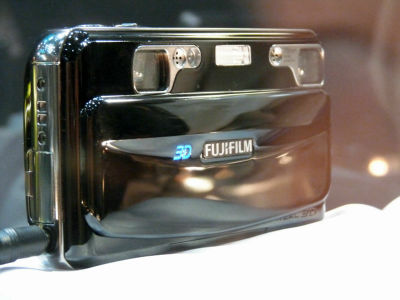 Upper side. Seems slightly thinner than the working sample.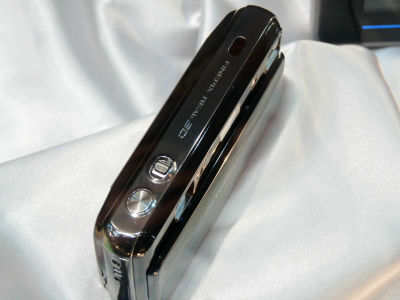 Power socket.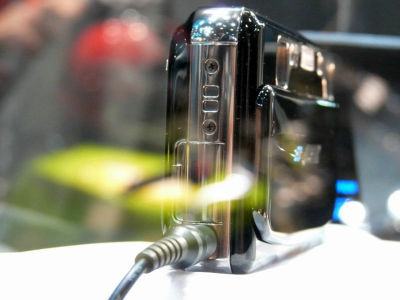 Back View. Much sophisticated than the working sample.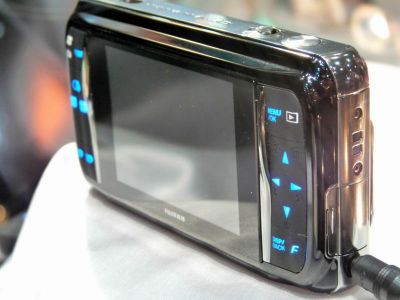 The 3D digital photo frame.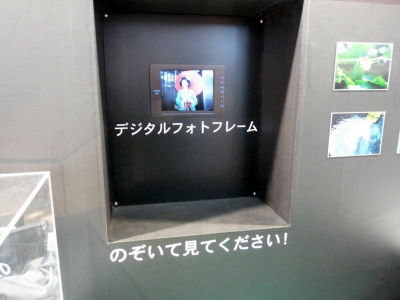 Seems to have touch panel function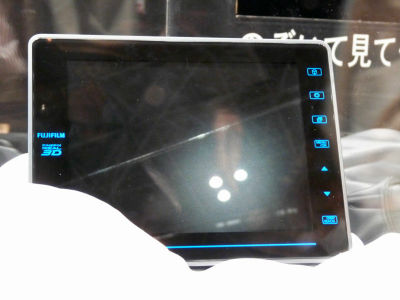 The printed examples. Combining high resolution print and accurate lenticular sheet, the image provides ultra realistic stereograph.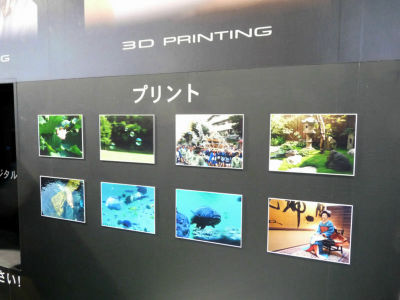 The 3D portrate utilizing the technology. You can't miss this.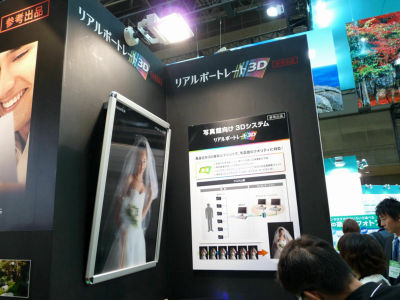 The whole system provides you 3D shooting, viewing and printing. The camera, which takes "shooting" role will appear within this year, maybe in autumn. Prices also not unvailed yet.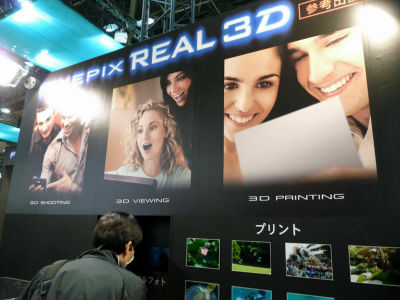 Related Post:
Photo Imaging Expo 2009: Sony's super panorama camera "DSC-HX1" - GIGAZINE

KDDI revealed today new cell phone lineup for 2009 spring sales - GIGAZINE