From tomorrow, Big Mac will be cut down to 200 yen for a limited time, Morning Mac's "Mac grilled sausage" will also be 100 yen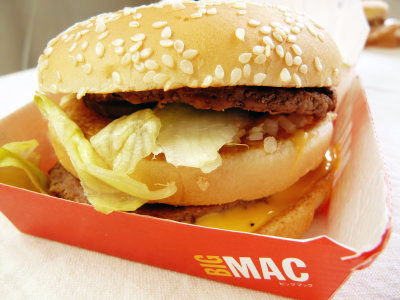 It became clear that McDonald 's started to lower the price of regular products, and the price of two items will be cut.

From Monday, August 16th today, one of the morning time zone menu "Morning Mack" lineup "Mac grilled sausage"Price down to a single item 100 yen (tax included). Tomorrow August 17 (Tuesday) to August 26 (Thurs) until 10 days only "Big Mac"We will lower the price to 200 yen (tax included) separately.

Details are as below.Mac Grilled Sausage | Menu Information | McDonald's Japan
BIGMAC only for 10 days \ 200 | Menu information | McDonald's Japan

"Mac grilled sausage" which was cut down to 100 yen separately from today is a sandwich sandwiching sausages in a pancake with Maple style syrup. From June 21stSausage muffinsAs a sandwich of morning Mac, it becomes the second kind of 100 yen goods because it is being priced to a single item 100 yen (tax included).

In addition, the combination menu which breakfast can be taken at 200 yen together with the drink S size will also be developed. As "Premium Roasted Coffee" and other things except cafe au lait and milk are covered, it seems that it can be said that it is a reasonable menu for breakfast.

Big Mac which is a standard product is cut down from August 17 (Tuesday) to August 26 (Thurs) until a single item 200 yen (regular price 290 to 320 yen), Mac fly potatoes (M) and drinks (M) The set to be set will be 550 yen (normal price 610 to 650 yen).

Nikkei Press ReleaseAccording to the release from July"Chicken Burger Aurora" "Chicken Burger Salt and Lemon"Has joined the menu, customers who had not used McDonald's have come to visit, so from the thought that we would like you to feel free to try items using beef patty, the classic That means that we have offered the product "Big Mac" at a special price.

For those who are familiar with Big Mac, a standard product, I do not necessarily agree that customers who come to the store for "Chicken Burger" have never eaten a normal burger, but this time the price cuts Is not it a good news?