A dream is big even at a narrow house, a folding playhouse "My Space" that fosters children's imagination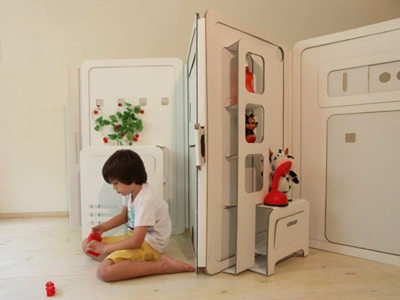 The other day in GIGAZINE, it seems that it targeted the wealthy people who live in a house with a large garden.Super luxury play houseIn contrast to this, contrary to this, we will introduce a folding playhouse "My Space" made of corrugated cardboard, ideal for a child raising child in an apartment in an urban area that we can not afford.

Details are as below.My space by liya mairson

This "My Space" isShenkar College of Engineering and DesignBorn product designerLiya MairsonAccording to Ms. Mr. Mr. Mr. Mr. Mr. Mr. Mr. Mr. Mr. Mr. Mr. Mr. Mr. Mr. Mr. Mr. Mr. Mr. Mr. Mr. Mr. Mr. Mr. Mr. Mr. Mr. Mr. M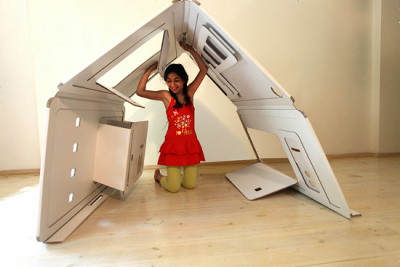 The target age is 3 to 6 years old. It has become a size and design that can spread out with children alone without the help of adults.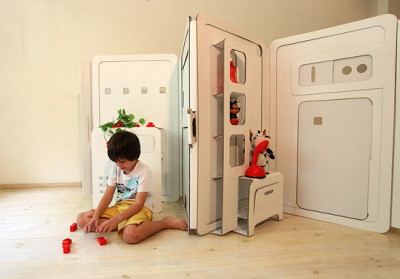 In addition to a pop-up type shelf and storage, there is also a door on the right side. It is like an oven that girls are opening.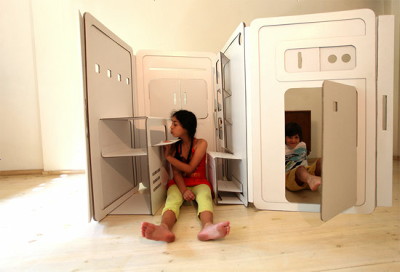 This is a colored version.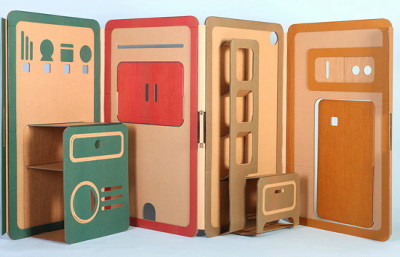 The back side. It seems that you can enjoy different plans in the way of placement such as "W", "U", "L", "Z".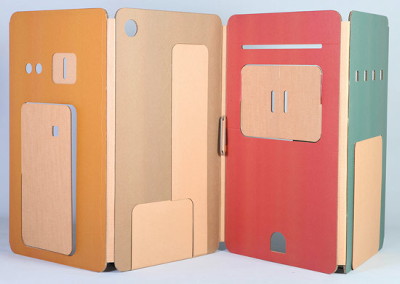 Fold it down to fit the size of a single bed. Handy handle is also provided for easy carrying.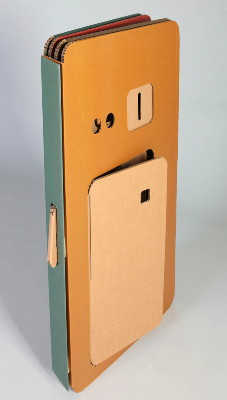 Although the schedule of commercialization is not announced, those who are confident in the arm of the work, if you try making your own with reference to this "My Space", it may be pleasing to the child.
in Design, Posted by darkhorse_log