Toys for raising science girls by playing dolls + technical skills "Roominate"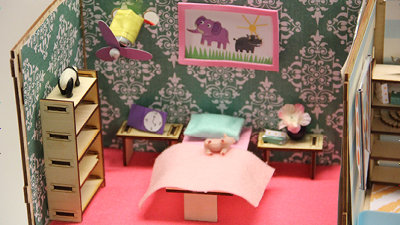 Although it was good to go to the science after chasing a dream, when opening the door of the university there was a garden of men ... ... and girls majored in mathematics and chemistry at university lamented the lack of much girls' rate Just brought up, I want the girls to understand the attractiveness of the science more! And I made "Roominate"is. Since we can assemble wooden pieces and coordinate furniture and rooms as you like, it is an attempt to make children interested in occupations of architects, artists, engineers, etc. by playing with Roominate for children.

Roominate - Roominate
http://www.roominatetoy.com/

Roominate: Make It Yours! By Maykah Inc. - Kickstarter
http://www.kickstarter.com/projects/369073015/roominate-make-it-yours

Roominate is a doll house where you can customize your room to your preference.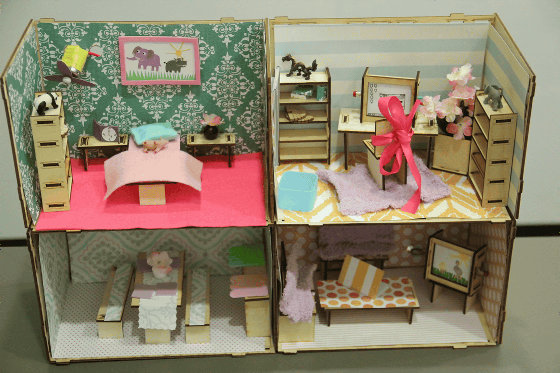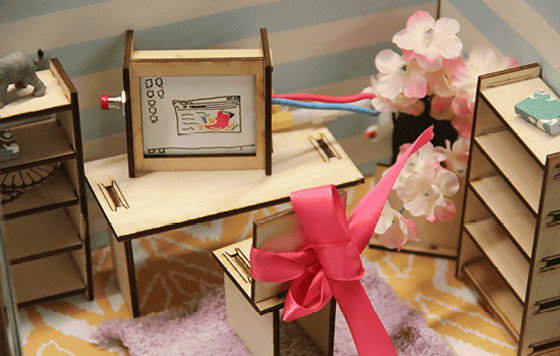 Beginning from the framework of the room,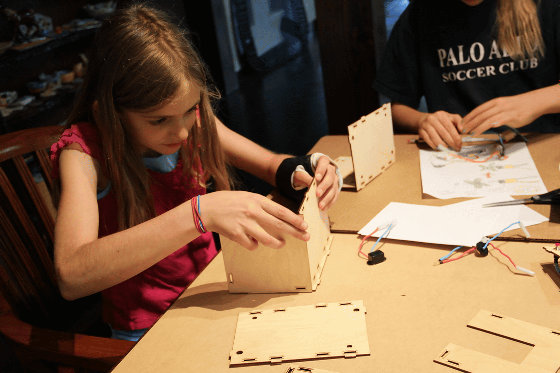 Assemble beds and furniture, choose wallpaper and carpets and decorate them.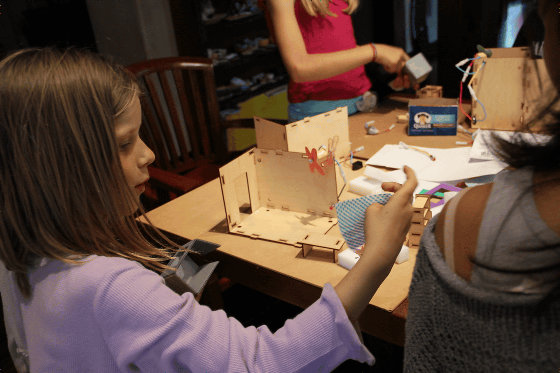 It is an authentic school that connects electric lines and lights up to television and lights.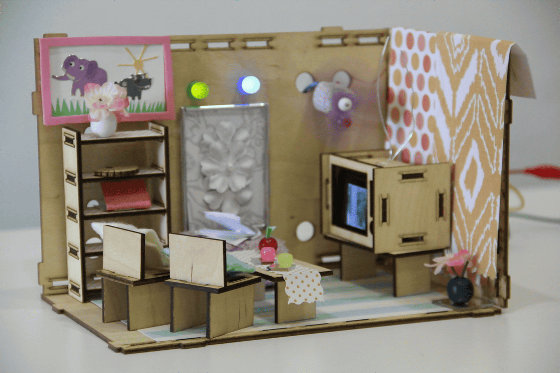 The way you actually make room using Roominate is as follows.



These three people made Roominate. Alice, Mr. Bettina, Jennifer.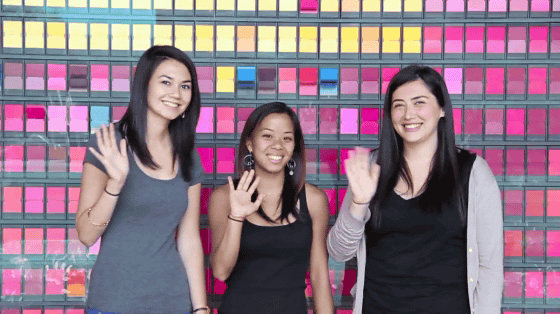 Three people learning engineering etc at Massachusetts Institute of Technology, California Institute of Technology, Stanford University, Pennsylvania State University, but there is a problem ....



"Where is the girl ???"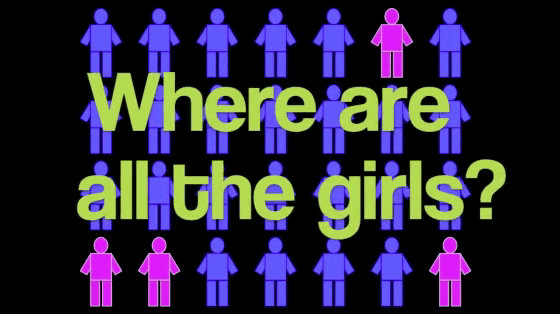 So I gave a toy idea to bring up the next generation girls to artists, engineers, architects, etc.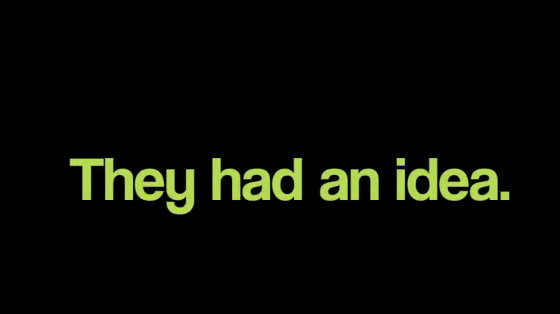 That is "Roominate".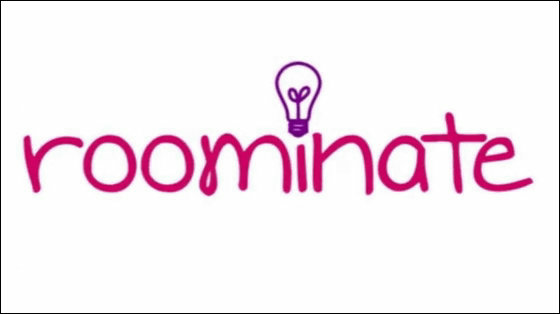 You can customize the room by stacking, sticking or electric lines assembled by yourself.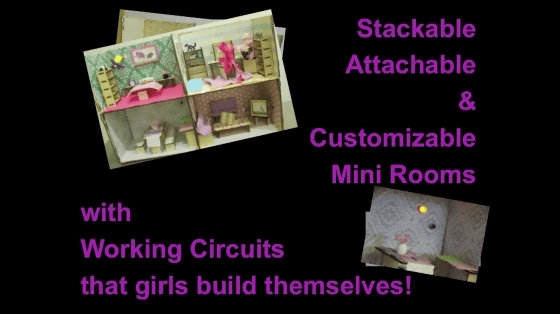 What kind of toy Roominate is ... ...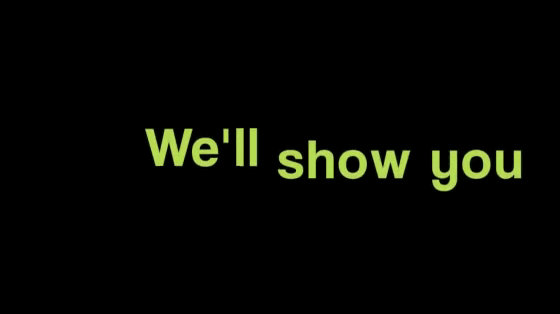 Like this.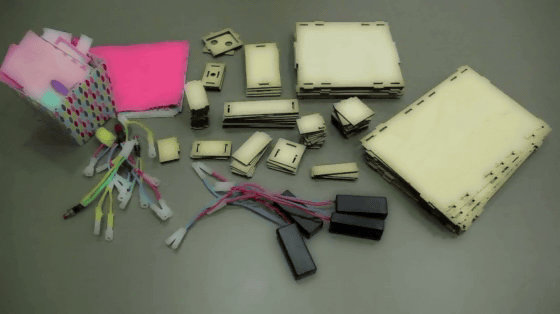 I will assemble this and make room.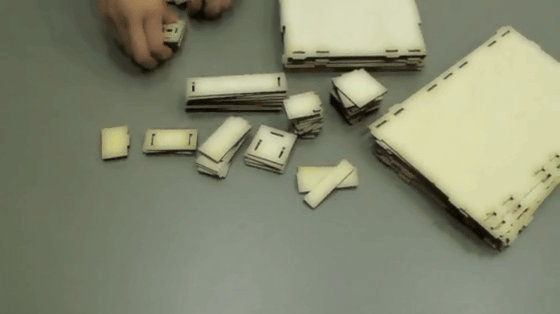 First of all I will make the room itself.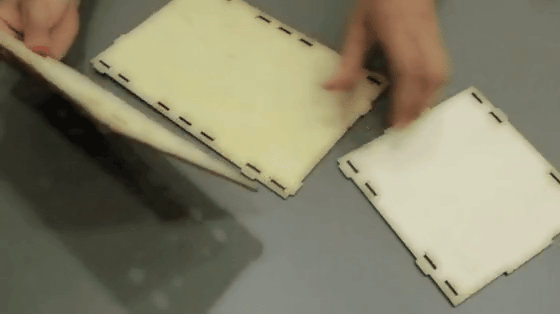 As in a puzzle, you put in the roughness of the woodcut,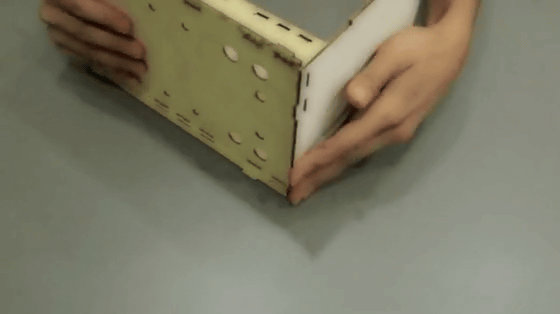 I will make a room partition like this.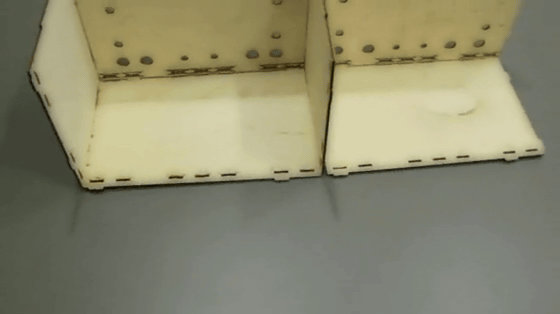 Four rooms were made in no time. I will stick the cloth as a wallpaper or carpet.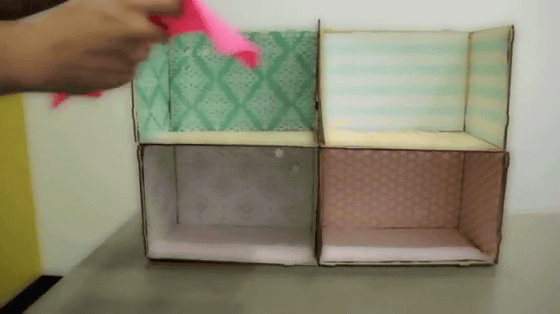 Next, connect the electric line.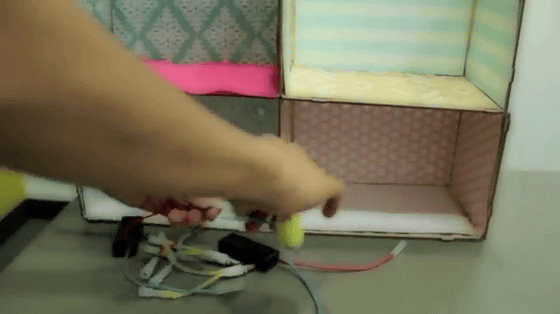 Then the propeller turns around.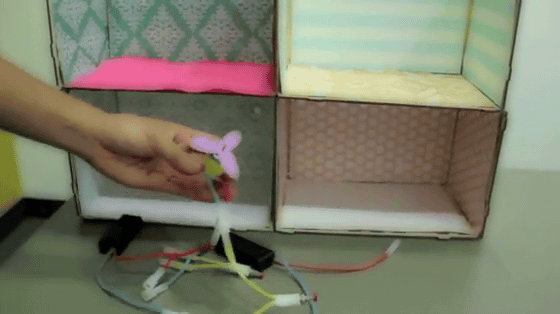 I put it in the room on the upper left, and I turn it into a fan.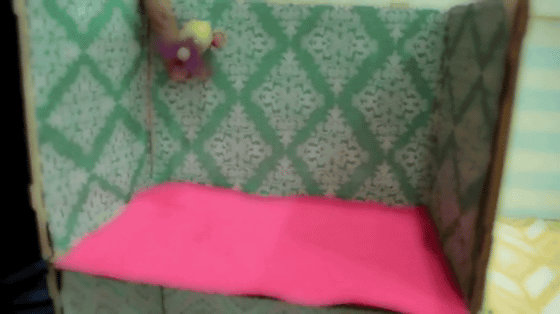 I will connect another electric line.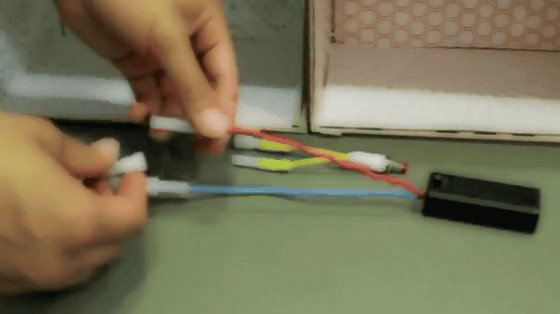 Like this.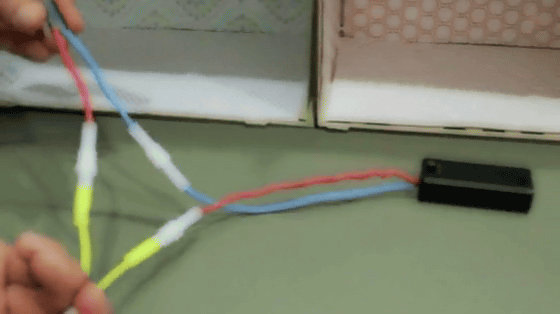 When you put it in the lower left room ......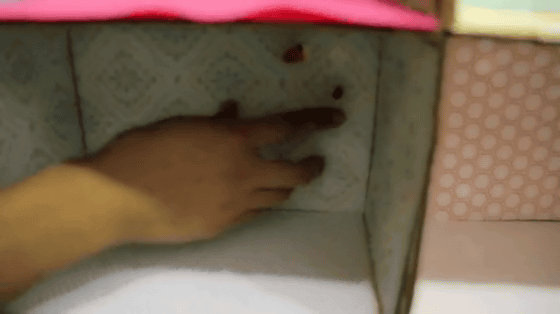 The light attaches like this.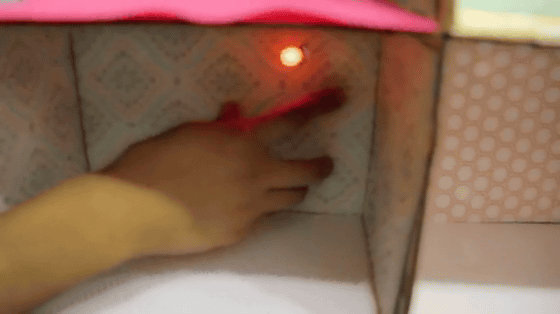 What is next assembled ... ...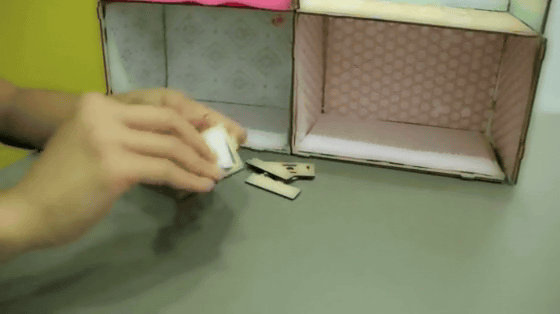 It was television.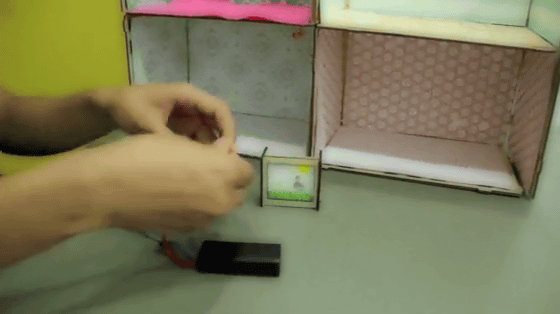 This also connects the electric lines,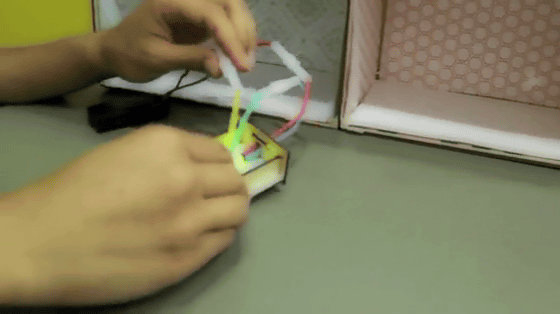 Installed in the upper right room.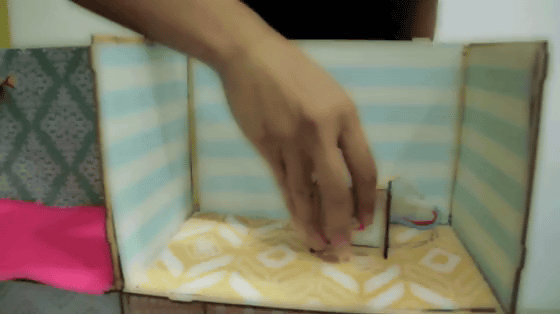 Small pieces of wood are piled up in succession.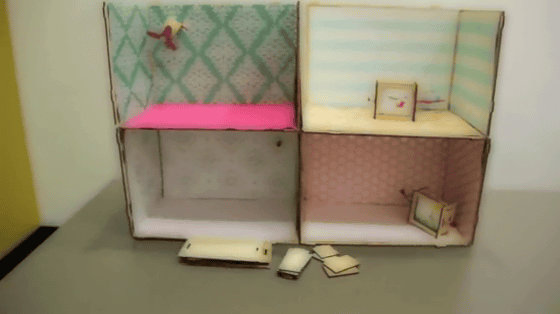 Assemble this,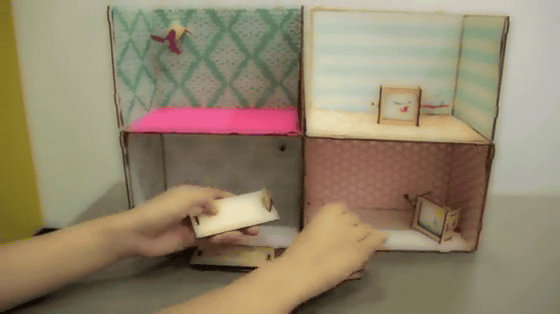 Four long heads.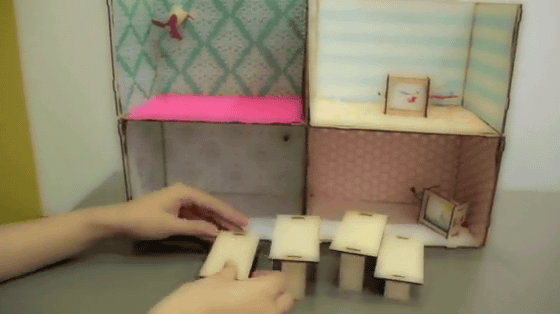 We will keep it in each room.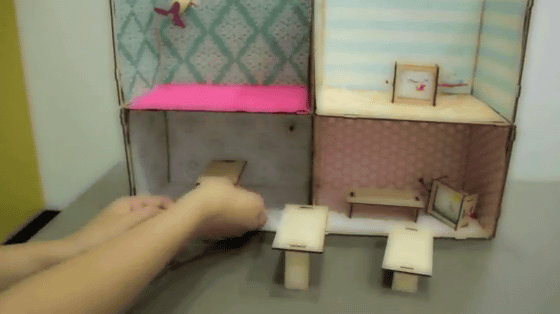 Similarly make shelves and long chairs,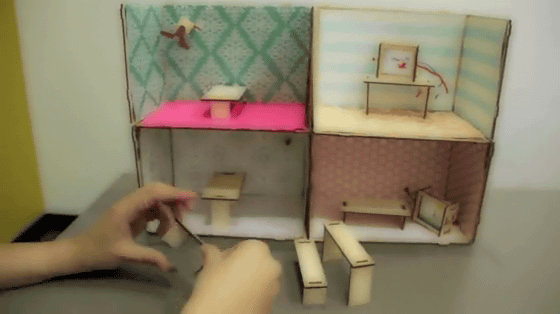 Installation.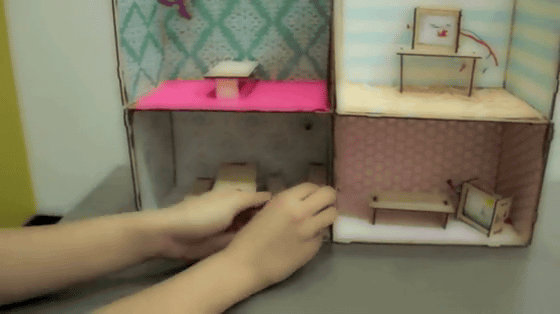 I will go on and on and on. A lot of stacked pieces of wood,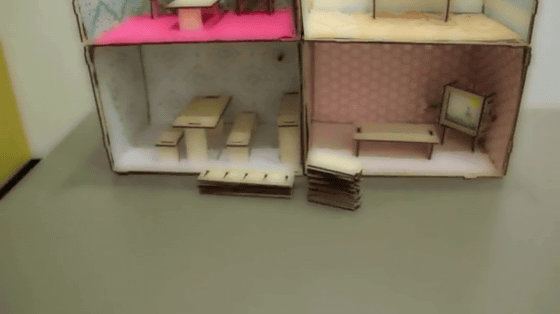 Construct quickly,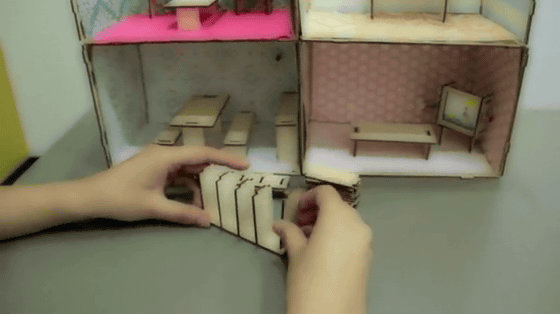 This is also a shelf.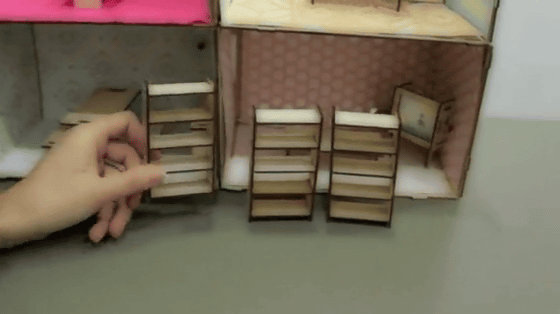 Install on the wall.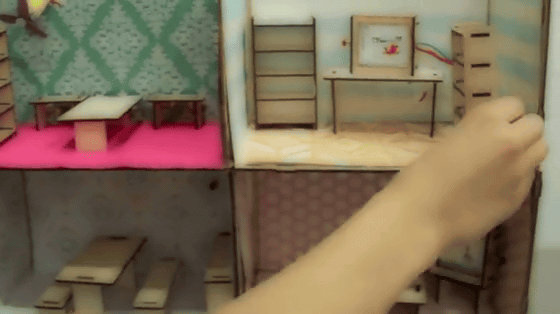 What on earth is this square piece of wood ......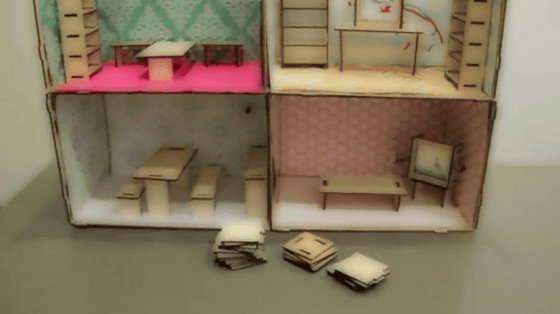 I inserted wood pieces into unevenness,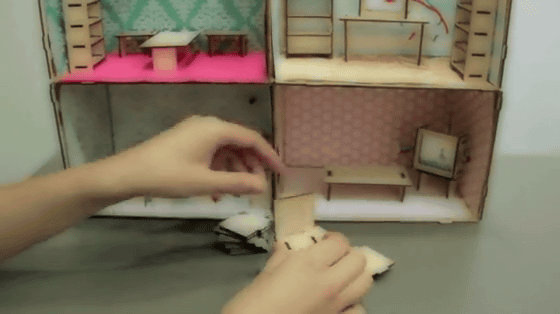 We mass-produce chairs.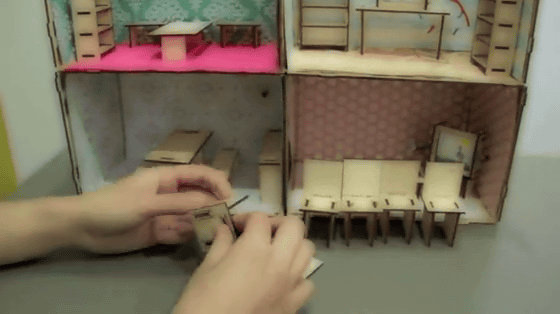 And here a colorful box appeared.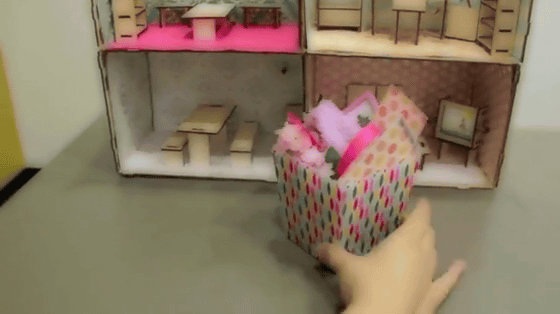 Do it ... ....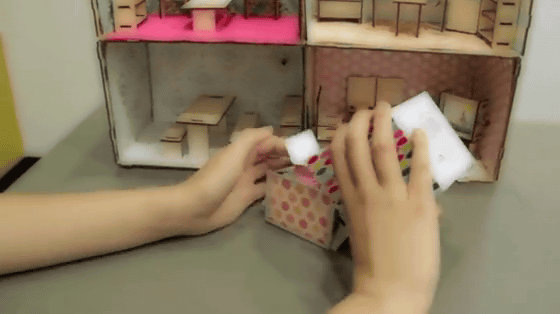 I squish on my desk.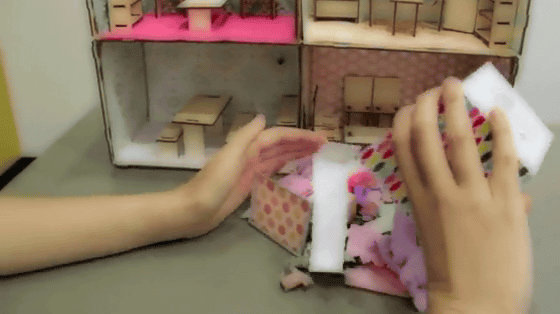 I chose a lovely Hagile from inside,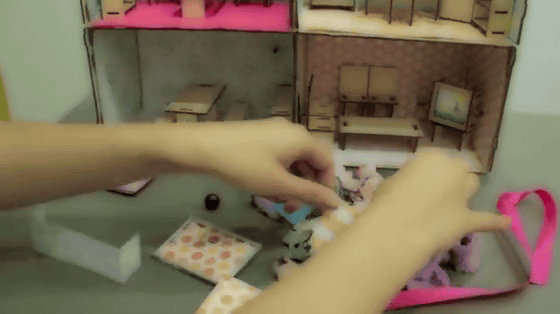 Try a tablecloth, make it a bed cover, try on a futon.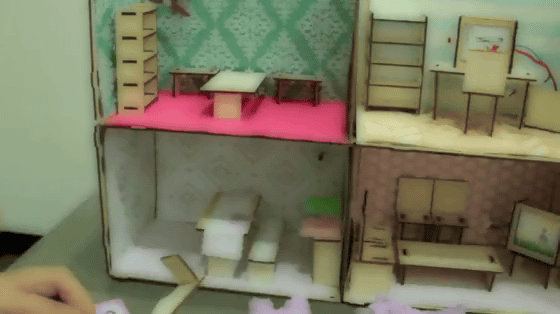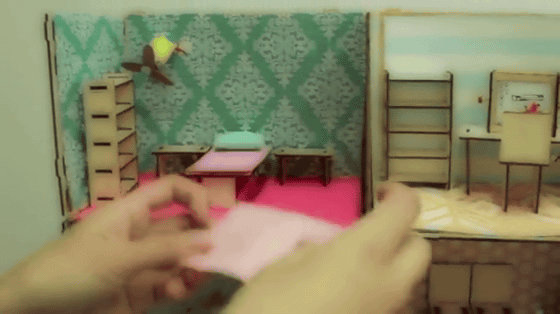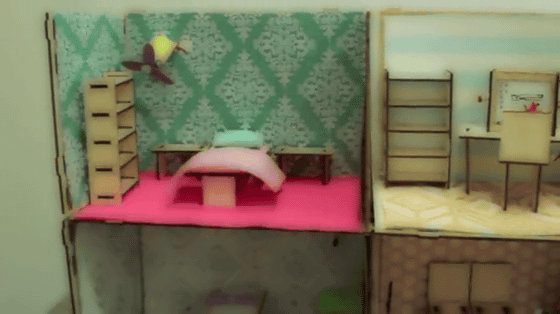 We will arrange small parts such as stuffed animals and wall hangings.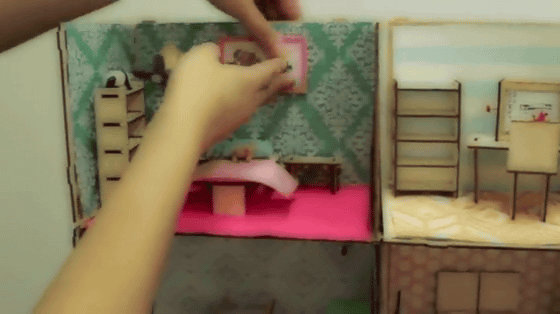 You can choose what fits your taste from a lot of decorations.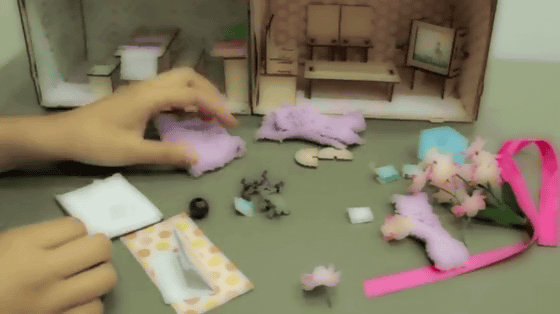 We decorate flowers in the upper right room.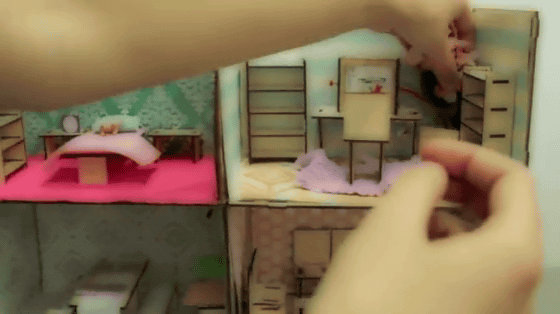 Accented with a ribbon of pink color on the chair in the middle.



The four rooms were like this. Each room has a colorful and girly finish.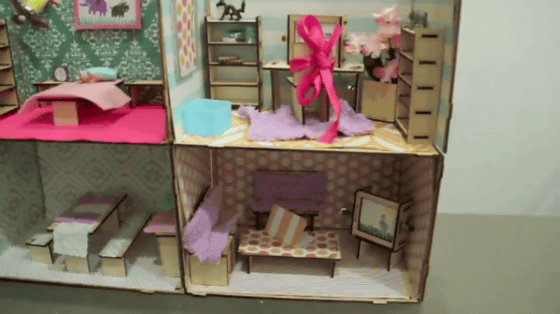 On the back there is a line of electricity, the surface is pretty scientific to the back ... ....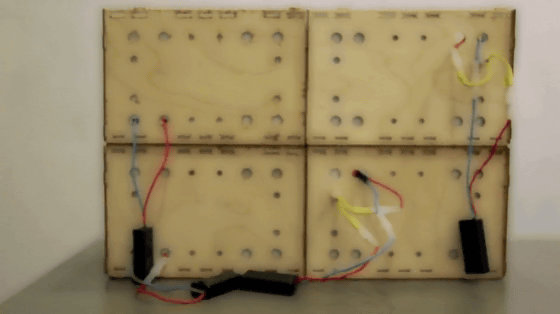 However, thanks to this electric circuit, the fan turns,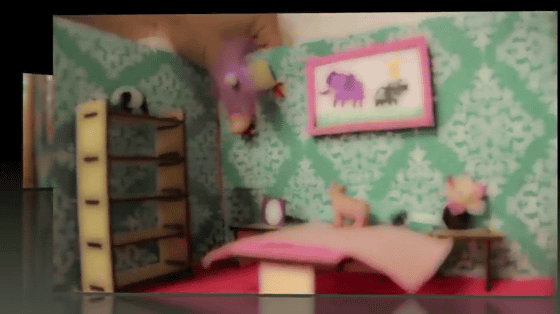 Light is on,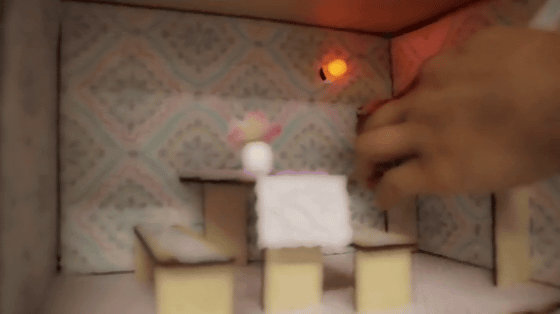 The TV is on.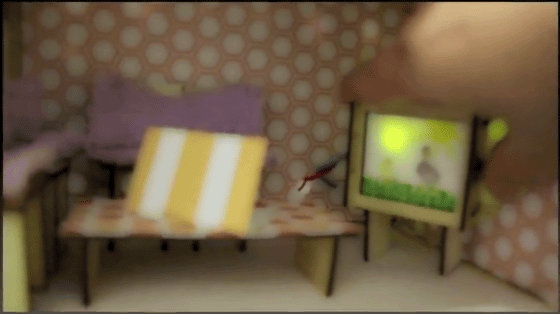 Although the sense of the playing person quite is questioned, it seems that the little girl is pleased, and it is finished that is likely to improve the imagination of the child.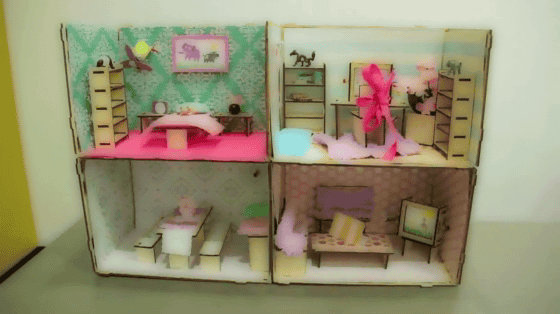 Actually, when I asked more than 40 girls aged 5 to 12 to play,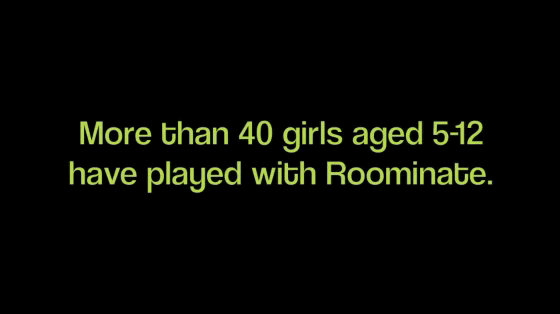 It seems that everyone was very popular with "I want to bring back."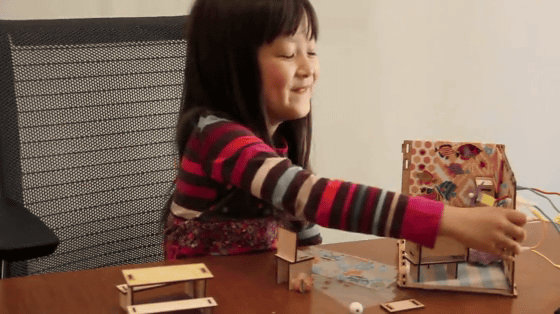 So, we tried commercializing Roominate made by three people, trying to train science girls by having many girls playKickstarterInvestment is being recruited at the stage. I want it by the deadline June 16! If you gather 25,000 dollars (about 2 million yen) from those who say, you can commercialize it. If you want it, you can get one Roominate when you make a commercialization if you invest 49 dollars (about 3900 yen), and if you raise the amount of investment further, it comes to come with deluxe · decoration · pack etc etc.

2012/06/01 14:35 Addendum
Roominate was successfully commercialized, but it was decided to be shipped outside the United States because of its large response. If you would like to purchase a set of Roominate and Roominate T-shirts, Canada / Mexico will receive $ 5 (about 400 yen) and other countries will pay 9 dollars (about 700 yen) as a shipping fee.