Apple's new iPad, iPhone 4 compatible with CDMA 2000, "an amazing new product" are expected to appear in a row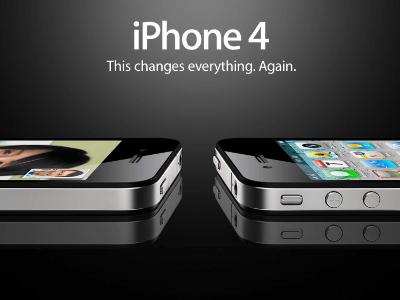 Apple is vigorously sending attractive products such as "iPad" released in the US in April this year and "iPhone 4" released in five countries including Japan in June, but the second IPhone 4 compatible with the new iPad as a generation model and CDMA 2000 network, and"Astonishing new product" that revealed that Steve Jobs of CEO (CEO) of the company will be released in JulyIt is clear that it is a prospect to appear in succession.

Details are as below.
Apple to launch upgraded iPad with Cortex-A9-based CPU in 2011, says Digitimes Research

According to this article, Apple is planning to release the 2nd generation new iPad in the first quarter of 2011.

According to Mingchi Kuo, senior analyst at Digitimes Research, who is in charge of market research, the new iPad is supposed to be a model based on "ARM Cortex-A9" processor or 512 MB memory, but 1024 × 768 It seems to expect that a small model with a 7 inch touch screen will also appear.

In addition, for iPhone 4 compatible with CDMA 2000 which has been previewed before, it is expected that Pegatron Technology, which underwent production from Apple, will start mass production in December 2010, and some specifications have been changed , There is a possibility of becoming a model with built-in antenna. For the CDMA 2000 version iPhone 4, alreadyVerizon, a major US mobile phone company, will begin selling from January 2011The stakeholders revealed.

And, although it is "an amazing new product" scheduled to be released within the year, Digitimes Research combines CPU and GPU "AMD Fusion"It is said that it will become a new Apple TV equipped with an interface similar to the iPhone, an interlocking function with SNS, a function of accessing contents on the network, and an access function to the App Store, and also this will be mass production from December We anticipate it will be launched.

In other words, three products will appear at once in the end of 2010 to the first quarter of 2011, but if each product is to be released according to this prediction, CDMA 2000 users that had not been able to take in before and " It seems that it will be able to capture layers that Apple could not reach, such as users who felt that the iPad is a bit too big, and users who frequently use the television.
in Note, Posted by darkhorse_log