Sales of "Garrigaly" sharply increased under the influence of a hot summer, now in short supply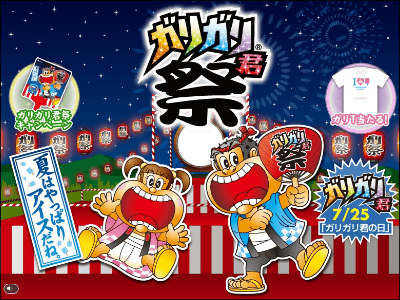 Akagi Dairies' long-selling frozen dessert continues to be loved as a summer tradition for nearly 30 years since 1981Garigari"It was revealed that it was suddenly sold under the influence of the hot weather, and it was in a state of shortage.

Although it is currently laying out a production increase system, it seems that it takes time to secure stable supplies.

Details are as below.
Akagi Dairy Corporation | What's New Details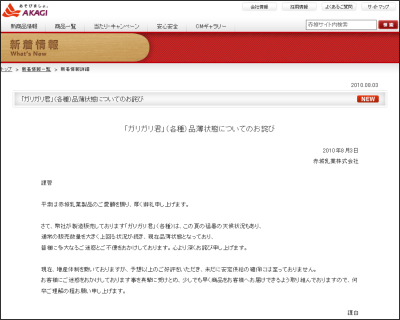 According to the official page of Akagiri Milk Industry, the distributor of "Garigari," various Garrigali manufacturers that the company manufactures and sells continue to exceed the normal sales volume considerably due to the weather conditions of summer heatwaves It seems to be in a state of short supply.

In response to this situation, Akagiri Milk Industry says, "We apologize deeply from our hearts for causing great inconvenience and inconvenience for all of you." Although we are currently laying an increasing production system, Due to popularity, it has not yet secured stable supply.

In other words, even if you increase the production amount, it seems that you are selling Garrigaly even at a pace that is even higher than that, but as it is a standard item in summer that can be cool and easy to cool down, it will be short for a while It is likely to continue.