Empty boundary & Toho Project Awa dance poster distribution state, Over 1,000 people gathered at the summit of Meishan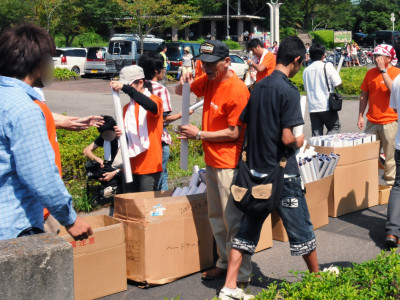 I climbed Mount Bizan in search of Awa dance posterAlthough it was an editorial staff, there were already countless people in front of them that were countless numbers. As expected it was not a popular item at the level that you can come one hour before the event starts.

That's why I will tell you the distribution from 10 o'clock. It is not surprising that it would be a terrible uproar by distributing 1000 sets for free, but what was the end of the event?

Details are as below.
People like to fill the summit of Meishan Mountain. Although it was a bit cheerful, the situation that the wind was blowing from the summit side in the parking lot and having to call an ambulance due to heat stroke did not happen.
YouTube - Empty boundary & Toho Project Awa dance poster distribution line venue


Fuji TV coverage staff arrived around 9 o'clock.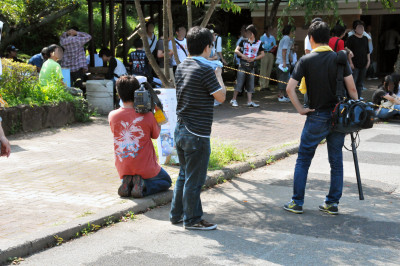 Distribution of numbered tickets is over.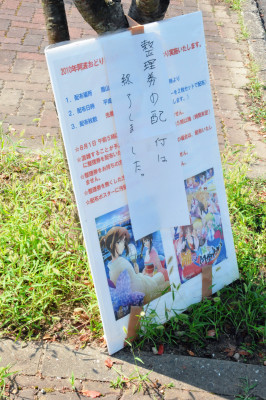 Before that it was like this.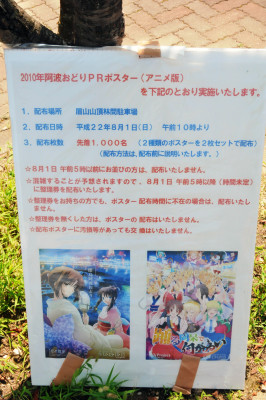 There was a numbered ticket (voucher) from A to E whether it was for block division at the time of alignment.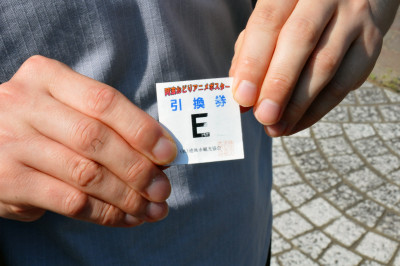 A poster appeared, and it is finally ready to start distribution.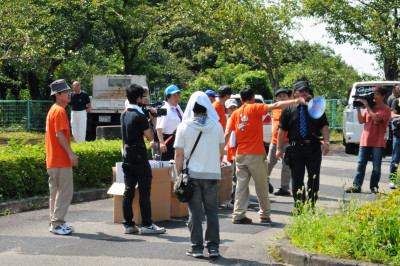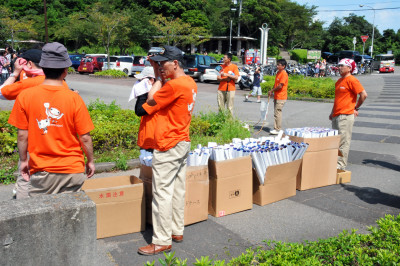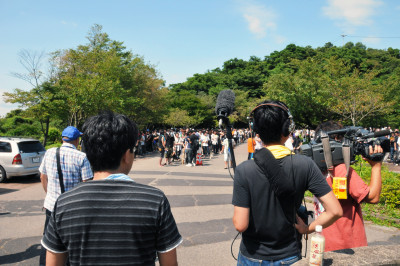 Just at 10 o'clock, distribution starts.
YouTube - Empty boundary & Toho Project Awa dance poster, distribution start


Distributed in order from A block people.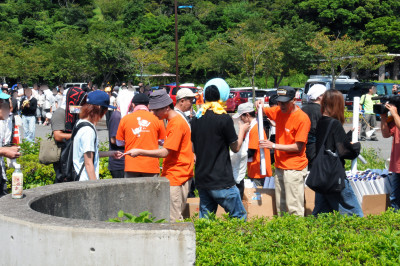 There is not a single person who goes into dangerous actions such as dashing or pushing because there are certainly got a numbered ticket, and it flowed neatly.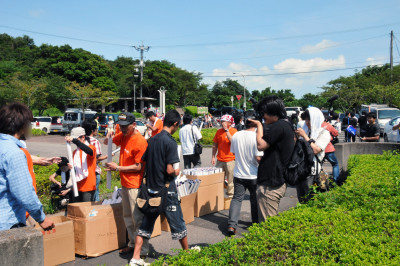 This is showing off my loot.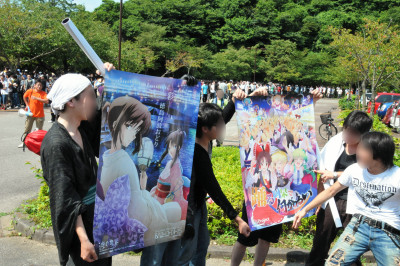 Gissiri queue is advancing towards the poster.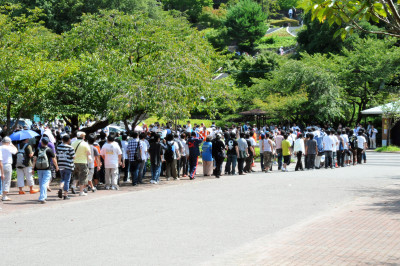 Some people came down after I got a numbered ticket, some people came to pick me up after a while after I finished the E block 's line. Including this, the distribution itself ends in around 20 minutes. It was really a blink of an eye.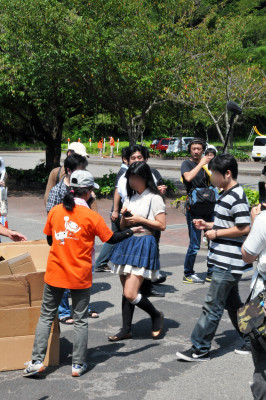 The distribution itself from 10 o'clock was done neatly, but it seems that the battle for tickets before it was quite awful. In the following blog, 2ch thread reactions are summarized, but waiting queue of cars occurred on the road heading for Mt. Meishan at 1:30 midnight on 28th.Do not distribute numbered tickets to people who were lined up before 5 o'clock.Although it was supposed to be this, it seems that this was not protected well, and it seems that the distribution tickets for the summit had been discontinued at 5:25 in the early morning.

Mania Institute EX - Tokushima Prefecture Awa Odori Poster Free Distribution Summary -

Vending machine after the battle. The trash bin on the right side is also supposed to be amazing.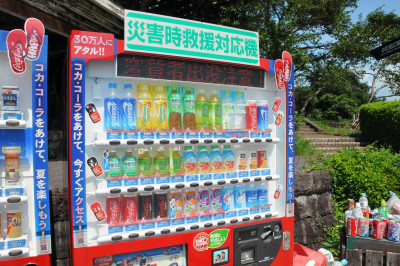 Of course, all the items were sold out.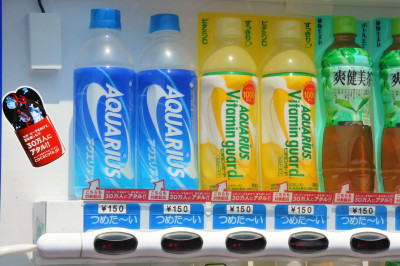 The summit at 10:40 ago. It is quiet like a lie that so many people were there. Maybe this is the original figure.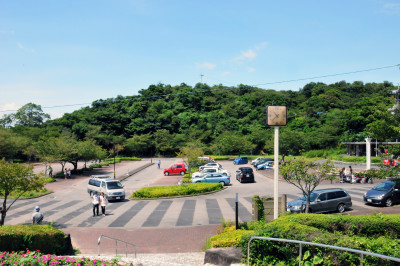 Notification of the end of distribution of tickets, which had been affixed to the ropeway platform. It is unknown at what time the kore was pasted because I walked up, but it seems to despair when I see this since I came up.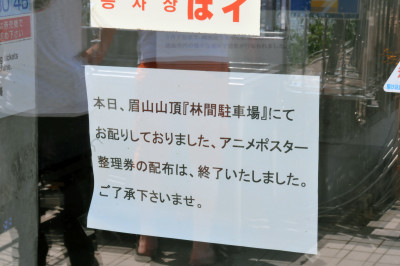 The Shinmachi River looking out of the summit is very cool.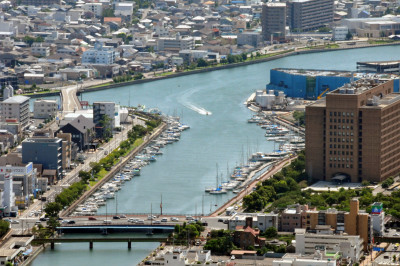 So, I went down to the board walk after I got down. On the way, at the Higashi Shinmachi Arcade the performance was done somewhat.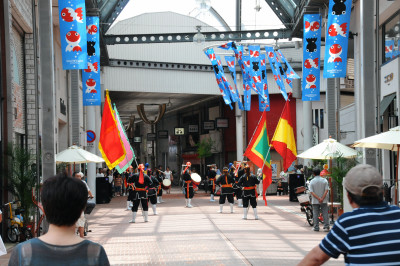 Awa dancing post that I saw in town. It is properly affixed.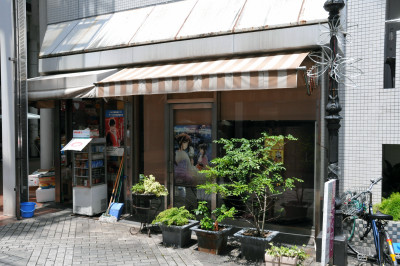 Arrived at Boardwalk. There seemed to be some event, umbrella shop appeared.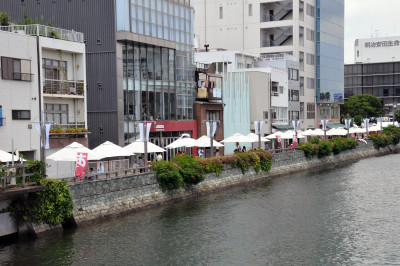 Summer vacation summerIt seems it was.



The stage was preparing because it was before 12 o'clock.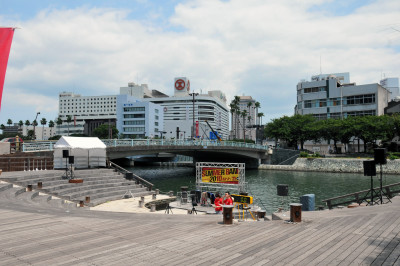 The endUfotable cafeI tried to stop by. Until August 8Moyashi mononIt is in the fair.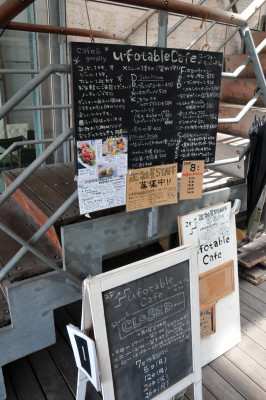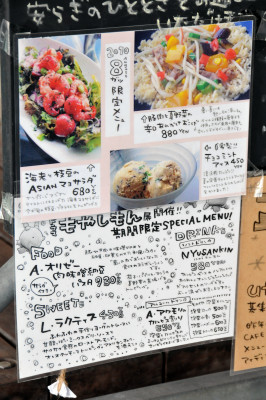 "A · Oryzee meat miso natto pasta" 930 yen.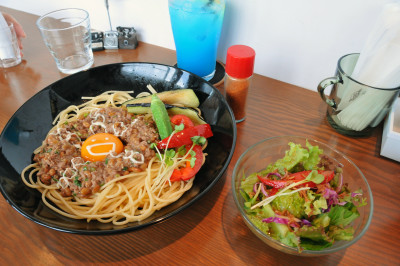 Orise is drawn in pasta.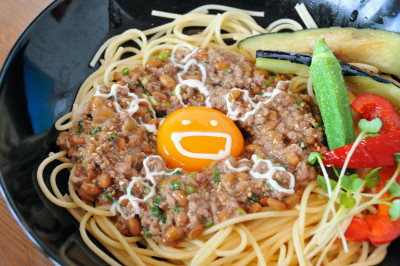 Meat miso is entangled with Natto together with Nabato pasta. I will try a rich taste but a tired body.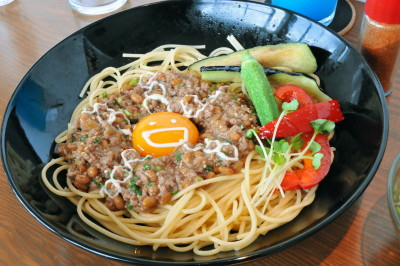 Salted hot vegetables are also happy.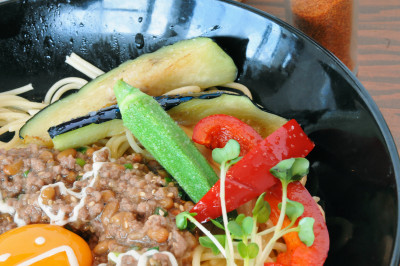 Non-alcoholic cocktail, "NYUSANKIN (juicyan)" 580 yen.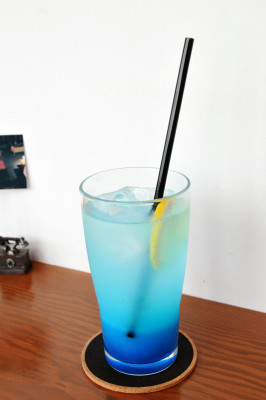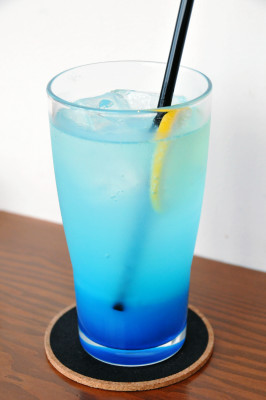 The bottom is pure blue. I will stir it firmly.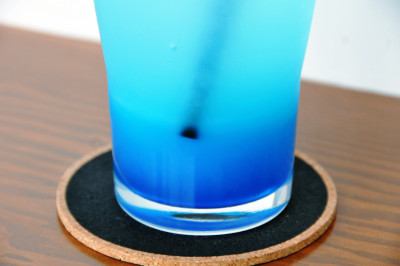 Mix it and turn it into a bright sapphire blue. Deep sweet taste is delicious. I feel drunk just by the mood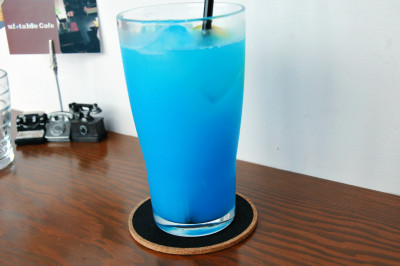 Three kinds of Awa dance posters were stuck on the way out of the cafe.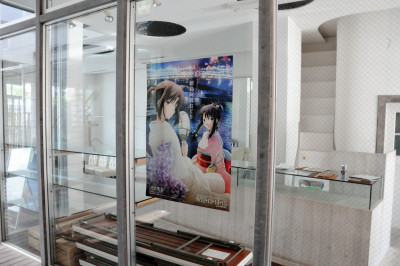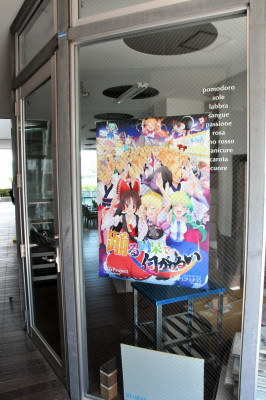 Since only the "sky boundary" version and the "Toho Project" version are taken up, there is an atmosphere like an animated poster that looks like a single color, but in reality there are many real-life posters in this way.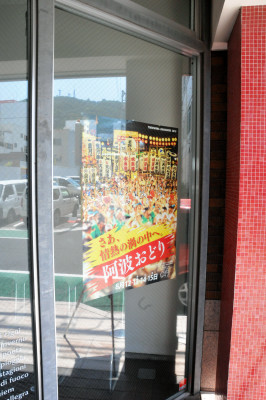 With this all over, I thought it was a Happy New Year ...... I got one flier to the manager of Nankai Books. By the way, on August 1 (Sun)Machi ★ Assobi vol.4It was also a lifting ban on the day. This information will be described in detail in another article.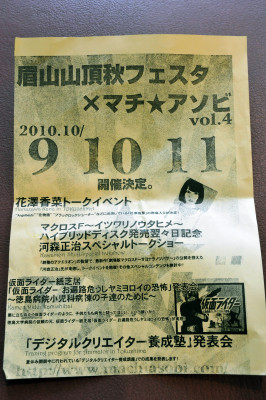 Prior to gore ★ Asobi, from 8/17 (Tuesday) to 23 (Monday), the event "Machiasobi COS-MODE 2010" will be held at Sogo Tokushima 7th floor multipurpose hall, The cosplay fashion show will also be held.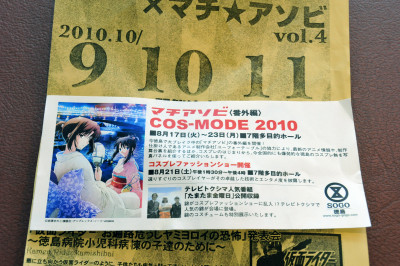 Tokushima is exciting with "Awa Odori", but the next is the gore ★ Asobi that will celebrate the first anniversary.