Free Streaming of the Summer's 6 New Anime Titles on NicoNico Douga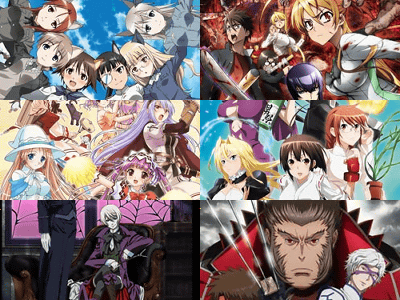 There are 17 new TV anime series launching this summer, but not all of them are broadcasted nationwide. You might be able to watch all of them in Tokyo, but the options are more limited in other regions.

Here's a good news for anime fans in rural area, or those of you outside Japan. Six out of the 17 new titles, including highly anticipated titles such as Kuroshitsuji II and Strike Witches 2, will be available free of charge on Nico Nico Douga.

Read on for details and pics.
(Japanese)& New Anime Titles Streamed Free on NicoNico!‐NicoNico News

The six titles to be streamed are Kuroshitsuji II, Sekirei: Pure Engagement, Shukufuku no Campanella, HIGH SCHOOL OF THE DEAD, Strike Witches 2 and Sengoku BASARA 2.

Kuroshitsuji II will be distributed via Kuroshitsuji Channel every Wednesday around 27:00 (or Thursday morning 03:00). The first episode will come out on July 7th.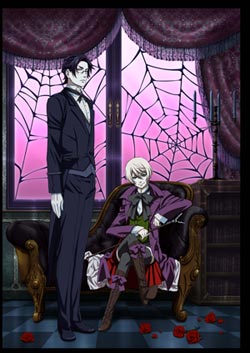 ©Yana Toboso/Square Enix, "Kuroshitsuji II" Production Committee, MBS

Sekirei: Pure Engagement will be distributed via Sekirei Channel every Thursday around 27:00, starting from July 8th.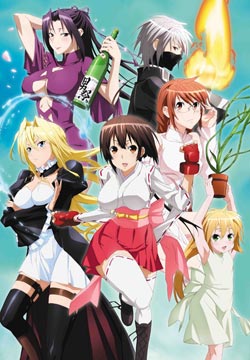 ©Sakurako Gokurakuin/Square Enix, Project Sekirei

Shukufuku no Campanella will be distributed via Marvelous Entertainment Official Channel every Friday around 24:00, starting from July 9th.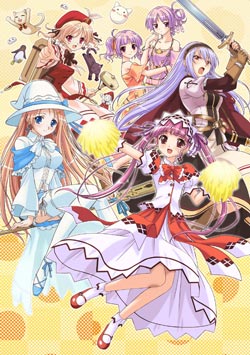 ©Windmill, Shukufuku no Campanella Production Committee

Highschool of the Dead will be distributed via the its official channel(which will launch on July 7) every Friday around 24:00, starting from July 9th.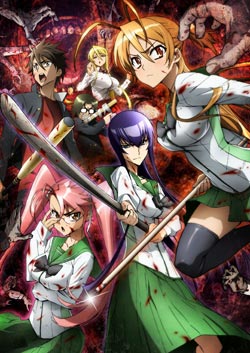 ©Daisuke Sato, Shoji Sato/Fujimi Shobo/H.O.T.D. Production Committee

Strike Witches 2 will be distributed via Strike Witches Channel every Saturday around 24:00, starting from July 10th.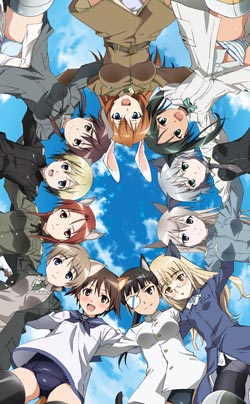 ©2010 The 501st Joint Fighter Wing

Sengoku BASARA 2 will be distributed via the anime's official channel(which will be launched within July) this August.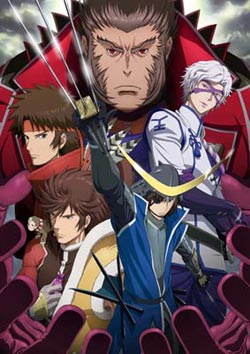 ©2010 CAPCOM/TEAM BASARA

Each episode of each anime will be available free of charge for the first week of distribution. You have to sign up for NicoNico to watch them, so here's a guide on how to register as a free user.

Step 1: Click the link below, fill in your email address and click "next".
アカウント新規登録‐ニコニコ動画 アカウント設定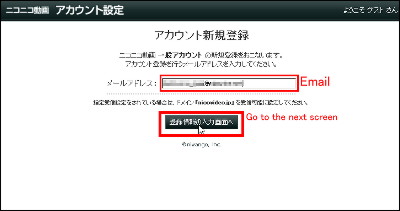 Step 2: Fill in the registration form following the red instructions in the screenshot (click to enlarge).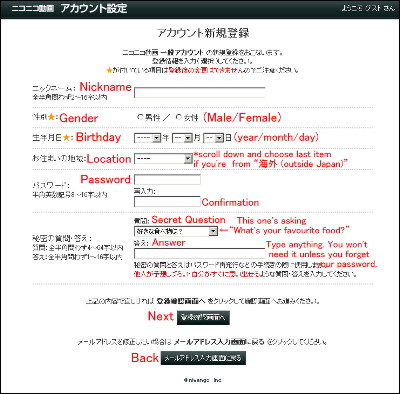 Step 3: Confirmation screen. Prove you're human and confirm.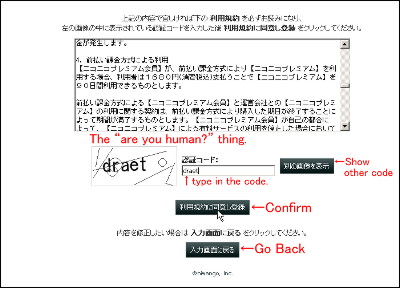 Step 4: Now check your inbox. There'll be a email sent to you by "[email protected]", so open it and click on the registration link within 24 hrs.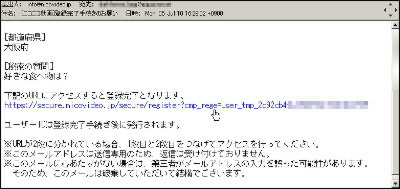 Step 5: The link takes you to this greeting page. Now you're a registered NicoNico user! Enjoy!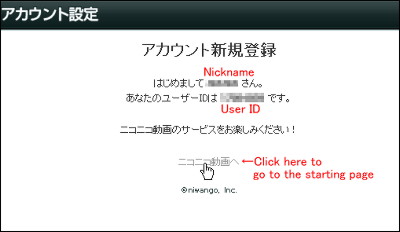 in Anime, Posted by logc_nt