【GIGAZINE pre-release】 Full HD movie with Japanese subtitle of killing experts fighting in the movie "Predators"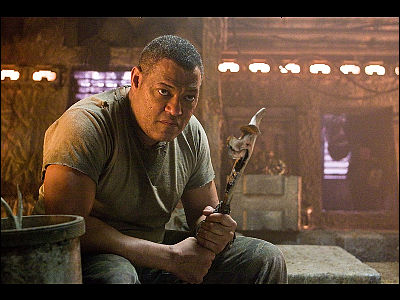 On Wednesday July 7 at TV Tokyo from 9 pm "Super Commander of Steel Beyond the Beast ... Is it a guy who is hunted or is it me !? On July 7, the top battle of tension Do not miss the password!Tanabata (Tanabata) is a predator!"By the example that can only be thought that the brain is completely boiling with the feeling like" The Armor Schwarzenegger starring 1987 edition "PredatorIt is supposed to be broadcasted.

In the first chapter of the new-generation Predator published from July 10 (Saturday) which is three days later,Predators"Robert Rodriguez, the author of the production, says things like" I treat all players as a protagonist because it can not win against Schwarzenegger ", this time GIGAZINE made it public from now In addition to mercenaries, female sniper, doctor and Mexican mafia, the only survivor who continues to fight with Predator for years has been published Prior to high-quality movies with Japanese subtitles introducing Lawrence Fishburn as role of Noland To do.

Playback is from the following.
By clicking on the title link above each embedded movie you move to YouTube and select "1080p" to get full HD picture quality.

Movie "Predators" Lois (Mercenary)


Movie "Predators" Isabel (female sniper)


Movie "Predators" Edwin (doctor)


Movie "Predators" Cucciolo (Mexican Mafia)


Movie "Predators" Norland (the only survivor)


In addition, as characters which have not been introduced yet, there seems to be "Japanese killers" "Death row prisoners" "Russian special agents" "RUF (members of the revolutionary unified fight)", and "Super Predator".