"Mini vs Porsche" victory over Porsche by two seconds difference, Mini says "It takes 38 thousand dollars to run one second faster", keeps silent in Hyundai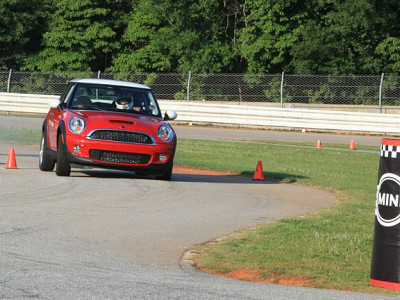 The other day,Mini USA calls Porsche USA a "bitch bitch" and plays a serious gameAlthough there was a ripple, there was no official participation of Porsche in the fight which was done at the Road Atlanta circuit, and it became a race with the driver chosen by public offering after all.

Porsche won by 2 seconds difference, showing the stately of the champion. In addition, for Hyundai who had been scared of participating in a minute, Mini USA, Porsche USA do not seem to have any comments yet.

Details are below.
MINI USA | Facebook

The place is here, part of Road Atlanta circuit edge.

View Larger Map

Mini USA sets up a gymka-like course using the space in the circuit. If this course does not have a long straight, it seems that there will be a win for the mini inferior to the acceleration power.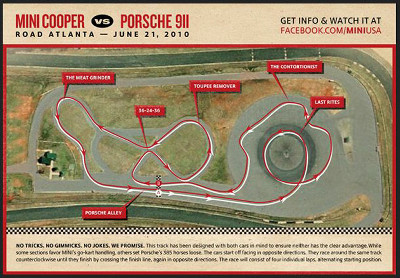 An interview with Brad Davis, a mini driver, before the race. "Unlike ordinary circuits, there are many tight corners that can be seen on general roads, it is a showcase of the mini's ability as a public road vehicle, although it may be released to Porsche straight before and after the slalom, but in the corner I am planning to get it back. "
YouTube - Brad Davis Interview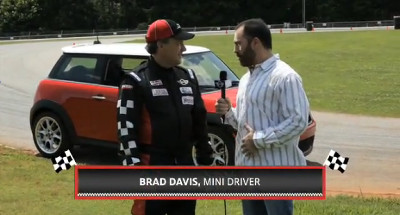 "There are a lot of tight corners, but there are also many parts that can make use of the power of Porsche, I think that it is an equal course setting for each other, I think that it will be the race where the fewer mistakes will win" Porche driver Cory Friedman .
YouTube - Pre-Race Interview with Porsche Driver, Cory Friedman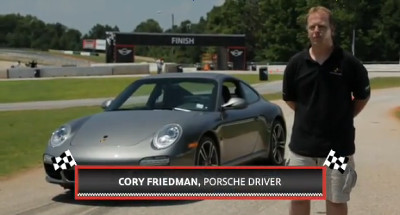 The race was relayed by ustream.

MINI USA 06/21/10 07:01 PM, MINI USA 06/21/10 07:01 PM mini_usa on USTREAM. Web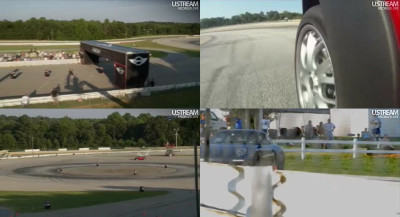 Starts in the opposite direction to chase each other.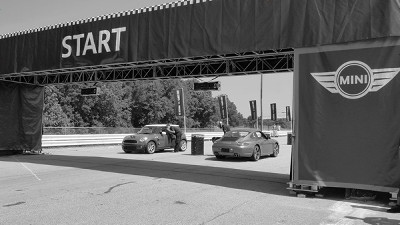 Mini and Porsche riding through the course where the corners are continuous.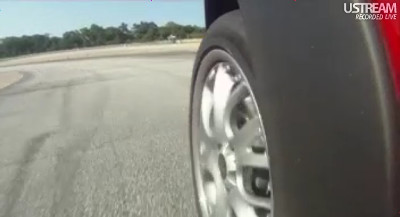 After all, Porsche controlled the mini with a difference of about 2 seconds.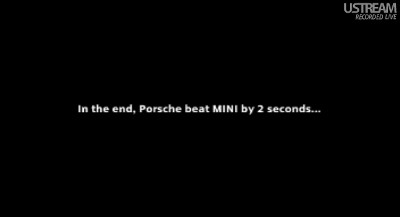 Mini USA commented, "This means it costs $ 38,000 (about 3.45 million yen) to run one second faster." It is a place where you can not just happen if you fall.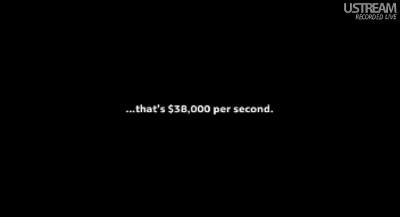 By the way, against Korea's Hyundai who declared to participate without permission "How about racing with us instead of Porsche", it seems that both Mini USA and Porsche USA are keeping silence.

This is a video letter that Hyundai has released, but in a sense it is content that can be challenged.

YouTube - Hyundai challenges Mini to a dual at Road Atlanta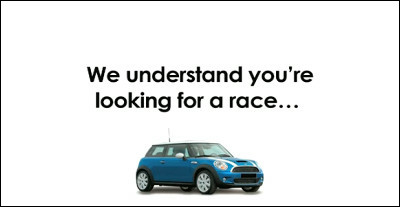 Dear Mini,

I think that it is a good idea to pull out the legendary Porsche 911, but they seem not to be enthusiastic.

By the way, if you say you are competing against a rated opponent, we have not lost either.

I got tired of doing what is common.

We will introduce the line-taking of the fastest lap of Road Atlanta for reference.


My driver isParticipate in Pikes Peak (to achieve world record)Because I am busy, I am thankful that it is July. Please inform us of the official Twitter account or the convenient date and time by e-mail.

From Hyundai (Please pronounce like Sunday)
It is V6 · 306 horsepower challenging mini this timeGenesis. Cost performance is said to be very high, same as beforeHyundai AccentsTune up to crispNormalPerhaps there is enough skill to challenge the race such as a video that overtakes the GT - R has been released.

YouTube - Hyundai Accent VS. Skyline GT-R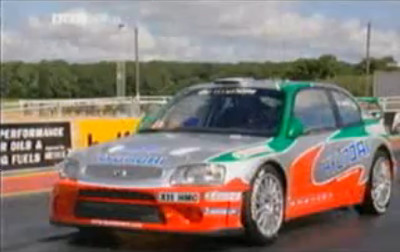 However, the normal Hyundai accents are "in the UK car review program" TopGear "Anyhow you should absolutely quit this car alone. There is no good place"""accent"?Is not it a mistake of "accident"?"The car was dismissed until. Considering this, it may be a game of a half.

It is a moment when Hyundai accents are being forced to take 19 seconds per hour up to 100 km / h.Acceleration to the same extent as a bike of 1/10 or less displacementThen it is certainly not to be overwhelmed by force.
YouTube - Cheap Korean and Malaysian cars ?! (Top Gear) HQ [Part 1]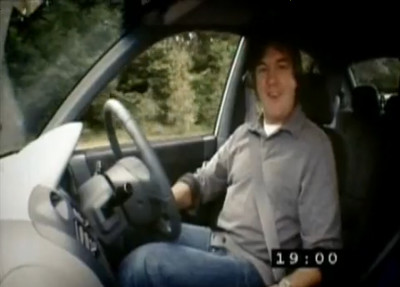 Incidentally, Hyundai is countering the low evaluation at TopGear or has produced a CM that made the same parody, and this extraordinary brawl is also enjoyable inside.
YouTube - Top Deer - Hyundai ix 35 / Tuscon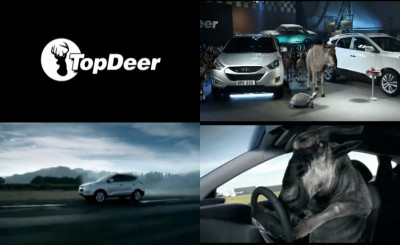 A deer with a British accent appeared in a parody video of TopGear's customary runway test. It is quite a rude parody.