Bugatti · Veyron's model car even higher than the actual car which is a luxury car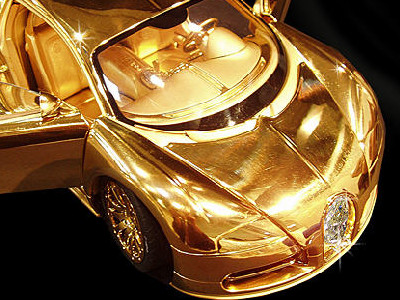 Bugatti Veyron, a luxury car with over 100 million yen not easily reachable to ordinary people. Despite its model car, it is made of strange items that studied with precious metal and the price is even higher than the actual car Who is going to buy it?

Details are as below.
Luxury Cars - products new home - The Bugatti Veyron Diamond Edition

Bugatti Veyron on a 1/18 scale.



Gold and platinum are used for the material, and 7.2 carat diamonds are treated. The weight is about 7 kg and the price is 2 million pounds (about 270 million yen).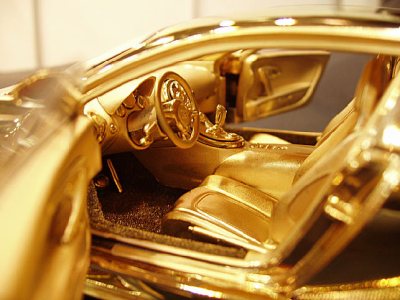 I am making a luxurious model carRobert Gulpen, Handling mobile devices that treated precious metalsStuart HughesIt seems to have been born by collaboration, it is limited to 3 units.

From "Models" in the site of Robert Gulpen below you can see some gorgeous model cars besides Bugatti Veyron.

Robert Gulpen Engineering GmbH
in Ride, Posted by darkhorse_log